Weddings in the Algarve
Editorial Inspiration
The advice and services of a professional wedding planner can save the day - literally.
Our guide to weddings in by our local Algarve expert. Get married in Europe's most popular wedding destination. Find the best wedding venues and wedding planners in the Algarve. Find out about gay weddings and the legal requirements to marry in Portugal.

If you're getting married soon or you're helping to plan a wedding for someone close to you, you'll want to make certain that it's a very special occasion in every way!
Everybody is entitled to the wedding day of their dreams, whatever that dream may be. If you opt to get married in the Algarve, it is just that bit easier to have a fairy tale wedding. For one thing, the sun is likely to be among the first guests to appear. With over 3,000 hours of sunshine per year, the odds are in every bride's favour for a sunny wedding day.
Getting from dream Algarve wedding to reality can be a challenge though. That's where the advice and services of a professional wedding planner can save the day – literally. A good wedding planner will be able to source that perfect location, will smooth the paperwork path and aid with the legal requirements to marry in Portugal, and will deal with local suppliers on your behalf. Perhaps most importantly, a good wedding planner will keep the stress levels low, allowing the happy couple to enjoy all the fuss rather than argue about who was supposed to do what. And on the big day your Algarve wedding planner will be a discreet master of ceremonies, making sure everything goes to plan.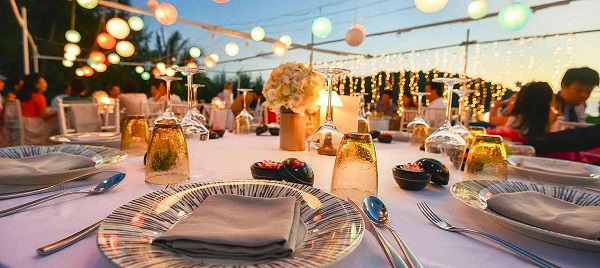 The idea that using a wedding planner is going to hit your budget very hard is not actually accurate. Individually contracting hotels, caterers, florists, musicians and what have you, is time-consuming and costly, particularly if you are in one county, the supplier in another. Your wedding planner can negotiate the best rates on your behalf – and they know the best people in the business. You can choose the level of service you require. You can opt for the complete package from beginning to end or for the day package. For an ultra special wedding, the Quinta do Lago Wedding team can pull out all the stops for a unique day in an amazing setting. There are also seven stunning Pestana hotels in the Algarve, each with its own dedicated wedding team.

Fairytale wedding venues are among the Algarve's store of well kept secrets. If you've ever swooned over that candlelit pathway leading to the cliff-top chapel in Mamma Mia, you'll just love the picturesque chapel at Senhora da Rocha and the impossibly romantic whitewashed village of Cacela Velha. Not to mention the beaches… miles of pristine sands, the awesome Atlantic waves sounding the backing track, and natural rock sculptures carved from the sea cliffs to provide the most breathtaking wedding décor. If you dream of getting married on the beach, Parrilla Beach Club may be your dream come true. Set on Ancão beach, between Vale do Lobo and Quinta do Lago, this stylish beach club is the perfect spot for a sand-between-your toes wedding. If you want a cutting edge venue for your big day, the exclusive Medusis Club in Vale do Lobo, may fit the bill. If you are looking for an intimate and unique location with great food, the secluded Casa de Mondo's countryside retreat may tick all your boxes, or fine-dining Artisan Restaurant & Bar in stylish Olhos de Água. And for something truly different, why not host your wedding at sea aboard the comfortable catamaran Ophelia or the modern catamarans that form the Algar Experience fleet. Or go for your own Titanic moment (but with a happy ending of course) aboard the elegant Condor de Vilamoura sail boat.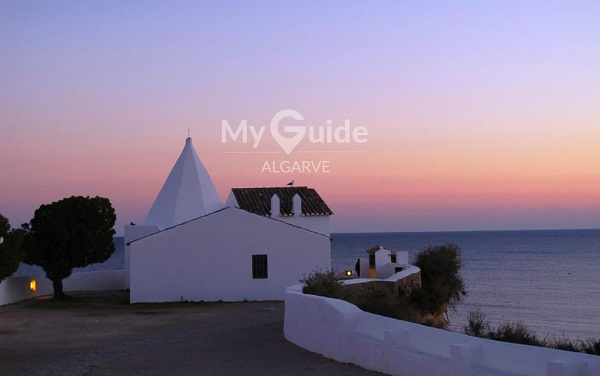 Luxury hotels that guarantee comfort and pampering for your guests abound, such as Vila Vita Parc and several exceptional boutique hotels that can accommodate smaller wedding groups, such as rural retreat Quinta das Barradas or the sea front Vivenda Miranda. Oh, and wherever you decide to host your wedding, don't forget to make an entrance! If arriving for your big day in a white Rolls or a stretch Limo sounds far too clichéd, then go for something far more "funtastic" - turn up in a Tuk Tuk.

In the run-up to the big day and the relaxation afterwards, there are golf courses galore to play, yachts to charter, nightclubs to visit, restaurants to dine in and shops to spend in.

The Algarve is an ideal destination for a gay wedding too. In fact the Algarve is a wedding heaven and also a great choice for Hen and Stag parties with all sorts of fun on offer from high speed karting to indoor bowling, or pamper days at top spas.

Check out our Top 10 Reasons to get Married in the Algarve

YOU MIGHT ALSO LIKE