VILA VITA Parc 30 years of Excellence
Food & Drink Hot List Inspiration Lifestyle
Thirty years ago, on 26th April 1992, the doors opened on VILA VITA Parc, the Algarve's newest resort, bringing style, substance, and an assured elegance to hospitality in the region.
In the three decades since, the resort continues to set the standards for luxury travel and the fine art of apparently effortless service, while accompanying, and often, setting the trends in gastronomy, sustainability, and excellence in travel experiences. Today, VILA VITA Parc is widely considered to be one of the very best resorts in Europe.
To celebrate its
30 years anniversary
the resort has a fabulous programme of gourmet, glamour, and fun events taking place in 2022.
See the
VILA VITA Parc 30 Year Celebrations
details.
Located on the oceanfront between the pretty village of Porches and beachside Armação de Pêra,
VILA VITA Parc
is
22 hectares
of lush, leafy greenness, shimmering pools and endless ocean views, with a fine-sand, golden beach just a few steps away. It's a world of blissful ease and grace, of laughter in sunshine, international in outlook, and with proud Portuguese roots.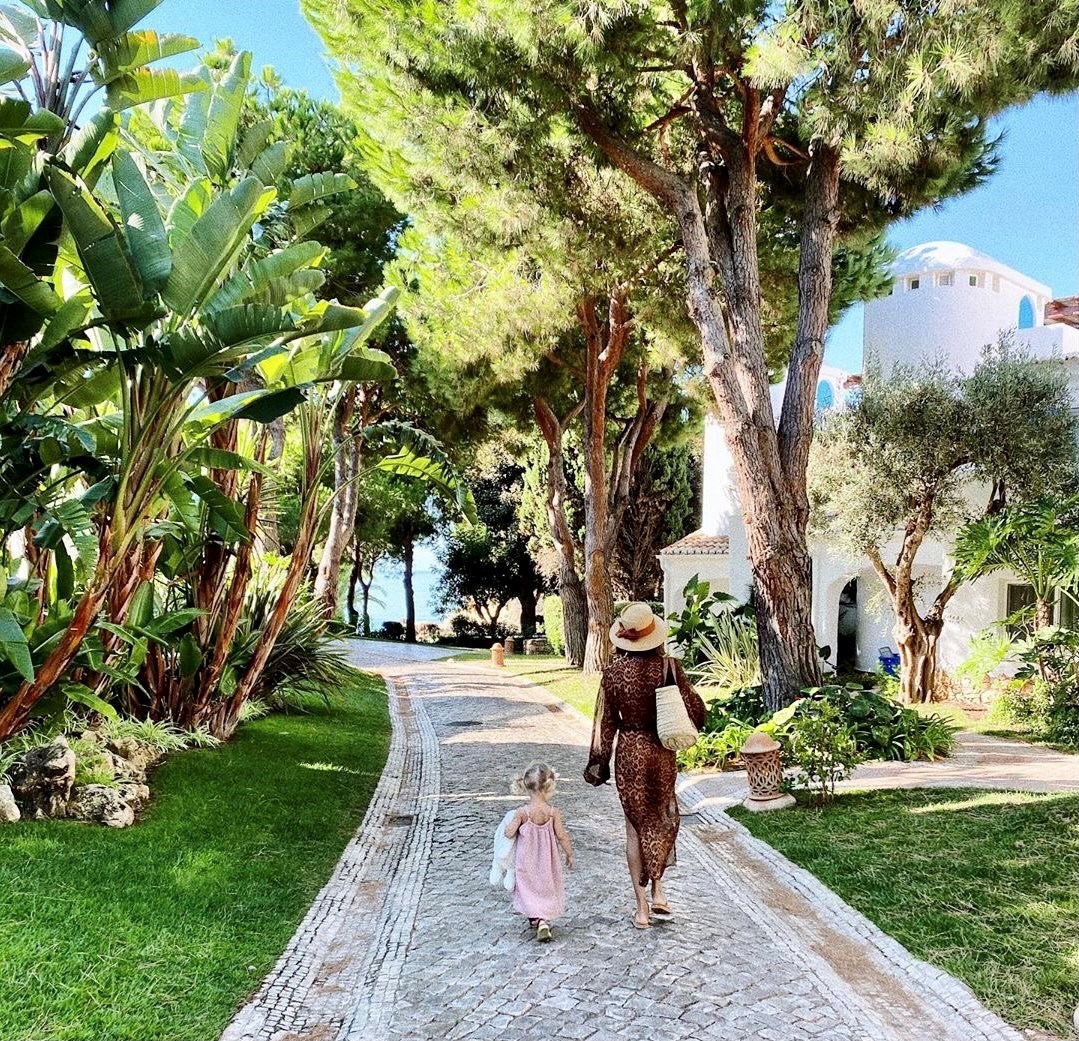 Photo: @emily_luisa_and_me
Appreciative of its unique setting and local traditions, the wonderful reception lounge at VILA VITA Parc showcases beautiful Algarve colours and tiles. This area has remained relatively unchanged in its 30-year history and emanates a timeless elegance and comforting solidity that speaks to the resort's strong identity.
Local, hand-crafted ceramics
are part of the décor, as are Portuguese brands and local produce at the resort's
V-Life boutique mall
and various restaurants, as well as
calçada
(traditional cobblestone) pathways around the resort.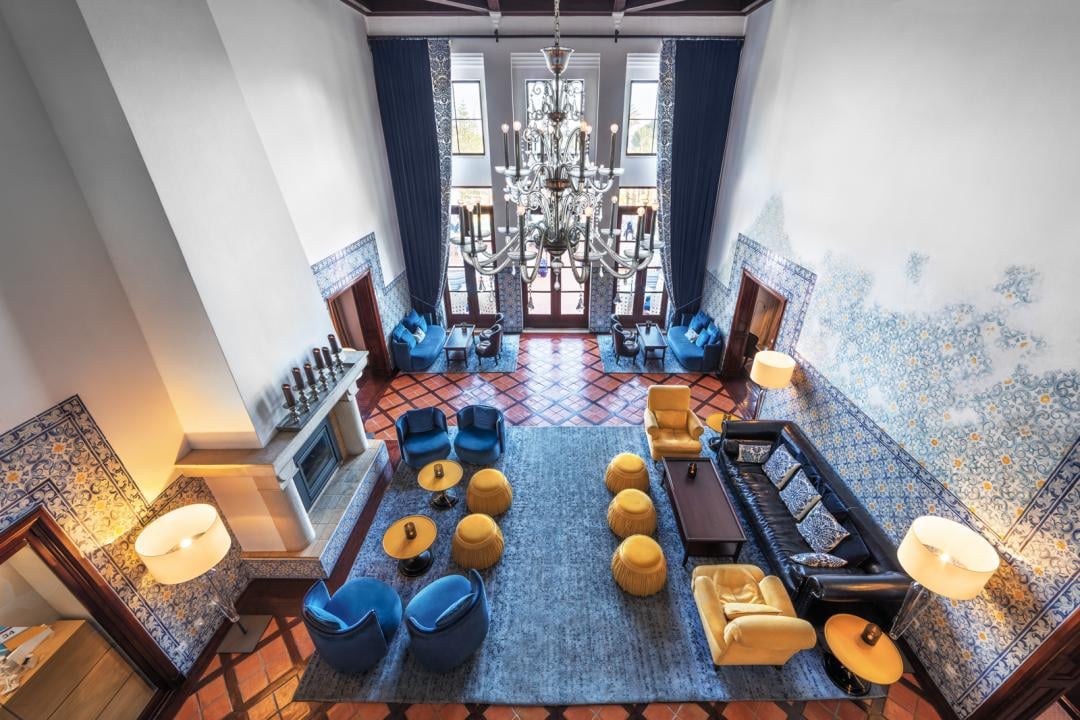 Blessed by nature with amazing vistas and a beautiful setting, the resort works to keep its ecologic footprint as low as possible. The gardens account for
over 60%
of the resort, with native flora helping to reduce water consumption. With the vast Atlantic on the doorstep, VILA VITA Parc implemented an innovative
seawater reverse osmosis
method in 2015. All of the water used to maintain the resort's gardens, and all the water in its 7 swimming pools and 3 lakes comes from the Atlantic via this method, allowing the resort to reduce its public network water consumption to just 30%, showing that
sustainability and luxury
are not always mutually exclusive.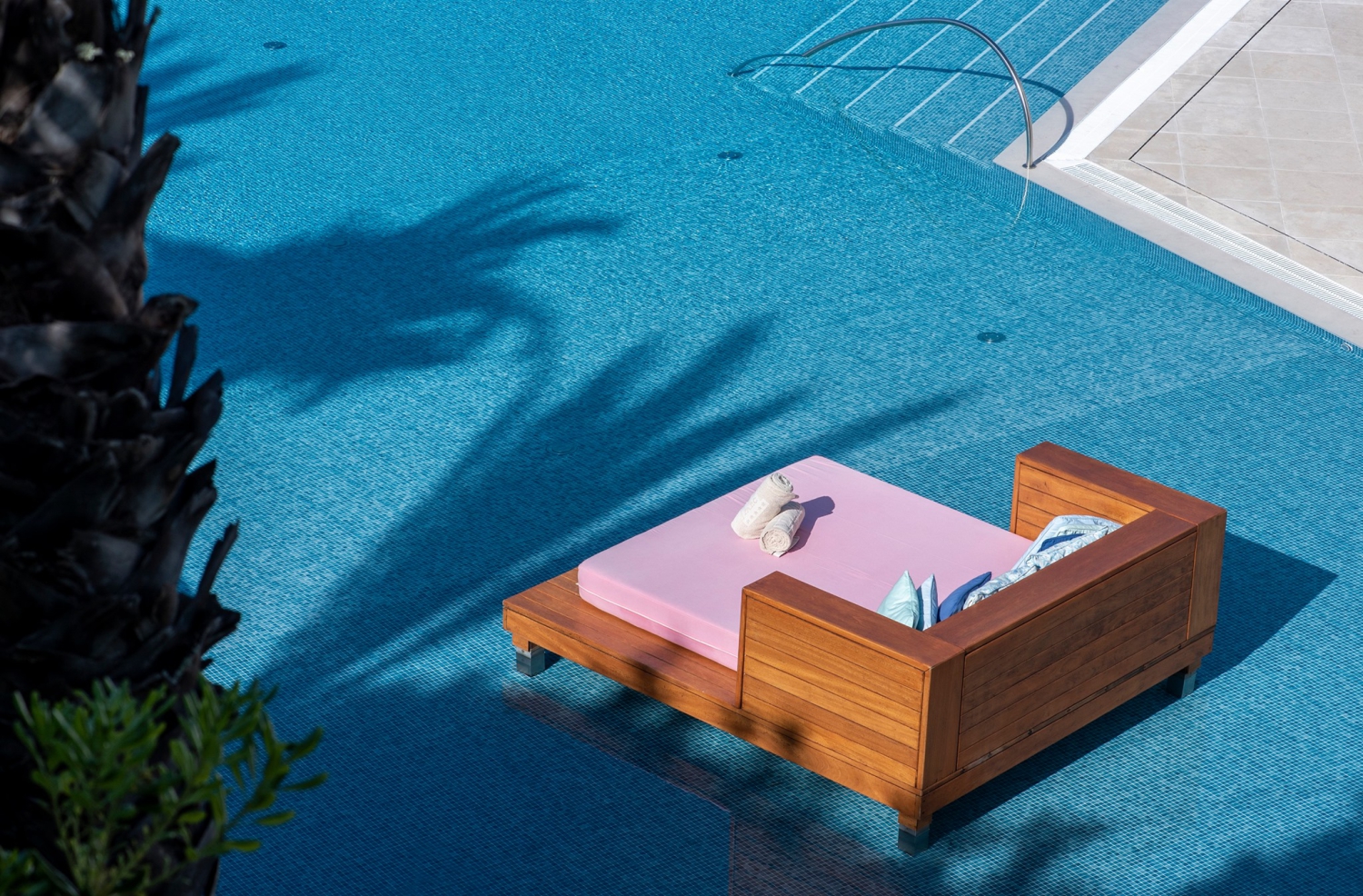 Throughout the years the suites, villas, and residences have all been renovated to match the changing requirements of travellers, while continuing to satisfy the timeless desire for comfort, for space and time in which to relax, have fun, and create memories.
The cliff-top lawn areas and fabulous
infinity pool
are Instagram-perfect while also soothing our senses and providing a tranquil escape from our day-to-day, on-the-run lives.
Restaurants and bars offering different cuisines and experiences have been added, such as
Mizu Teppanyaki
fine dining Japanese restaurant.
Ocean
, the resort's fine dining restaurant, holds
two Michelin stars
since 2011 and delivers a sublime experience for gourmands. The unique and compelling
Cave dos Vinhos
is a treasure trove of amazing wines housed 9 metres underground, beneath the resort's pristine lawns. Guided visits, wine tasting, and even special dinners can be arranged in this unique spot.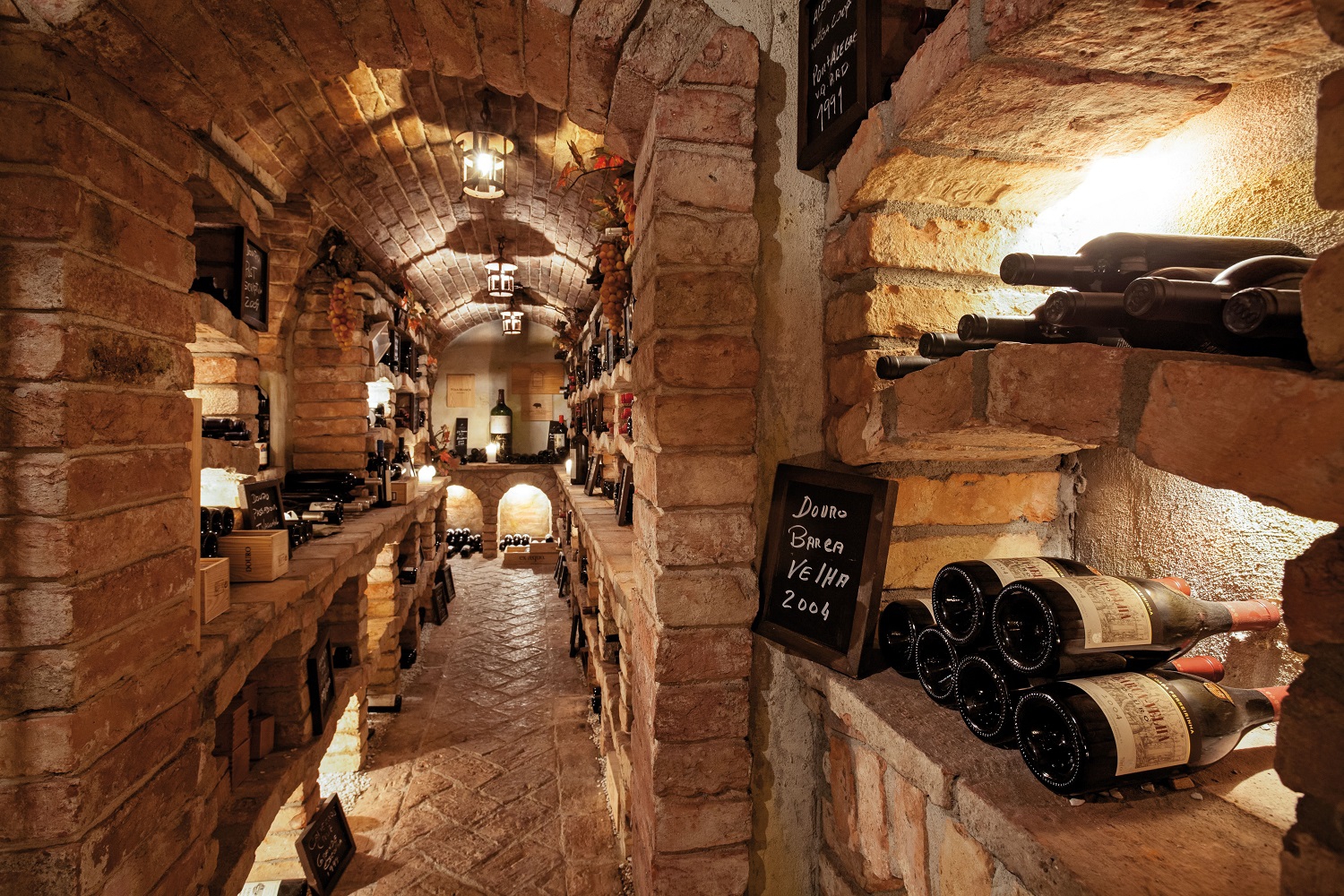 The
Fine Wines and Food Fair
is a biennial, week-long, extravaganza of gourmet excellence, a celebration among top chefs from around the world, and a unique opportunity for foodies to join them at relaxed and fun events.
Beachside dining and sunset parties celebrate the good times at
Praia Dourada Restaurant
and
Armação Beach Club
and the
V-Club disco
serves up the best sounds, premium drinks and amazing lighting at the resort's very own nightclub. The resort even hosts a fun and lively
Oktoberfest at Vila Vita Biergarten
, complete with oompah band and litres of the best German beer.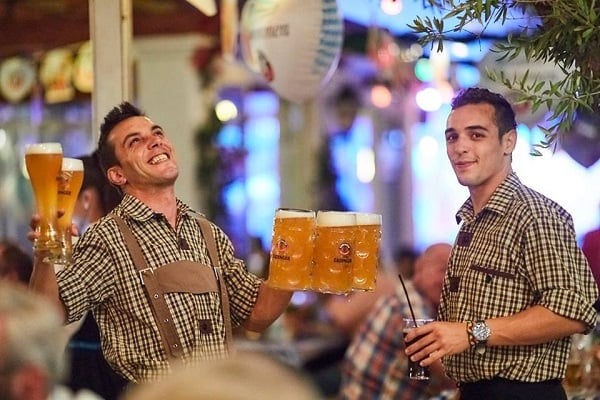 Mr. Gillig, General Manager since 2010, says – "
Times change and we must change with the times, but the core values of what was originally created here, in 1992, are stronger than ever."
The clarity of vision, mission, and identity empowers the team (over 800 strong in high season) to deliver seamless excellence in hospitality, to facilitate each guest's unique, flawless travel experience. There is an understanding that the concept of luxury is not just about following the latest trends, nor about the finest sheets or fluffiest towels, although there is undeniable pleasure in those too. Luxury can take on more personal connotations - the welcoming smiles that greet each guest, the beautiful gardens and fresh air, the happiness of time shared with those important to us, and the smiles on our children's faces. In tandem with the unique gourmet experiences, glamourous celebrations, and exceptional comfort of the resort, magical memories are created.
Highlights and Timeline
Chef Hans Neuner took the helm at Ocean Restaurant in 2007 and in 2009 the restaurant was awarded its first Michelin Star. The second star was achieved in 2011 and has been retained each year since.
Fine Wines & Food Fair – an extravaganza celebrating the finest gastronomy and wines from around the world, brings together top chefs and producers where their flair, expertise, and camaraderie is on display.
Oktoberfest – Vila Vita Biergarten, the resort's off-site Bavarian beer garden host the annual party each October. Beer, food, an oompah band and sing-a-long fun at the shared tables.
Armação Beach Club - offering day to night fun in the sun, with three different restaurants to choose from, as well as sunset sessions and parties.
1992 - The resort opened with 60 suites, the Clubhouse and Piazetta. The following year a further 73 rooms and suites opened along with the Residence – now home to two-star Michelin restaurant Ocean.
By 1995 the quality of the resort was acknowledged, becoming a member of The Leading Hotels of the World.
In 1998 the spa was opened, today housing the VILA VITA Spa by Sisley. The amazing Cave dos Vinhos was completed in this year too. An experience not to be missed, visits to the Cave, with wine tasting or even dinner can be arranged.
From 2012 and over several years, renovations were carried out on the resort facilities, including a magnificent revamp of Ocean Restaurant, the new Clubhouse and main infinity pool and the V-Club disco.
VILA VITA also offers exceptional beachside accommodation at several off-resort locations. The VILA VITA Collection includes the superb Villa Hibiscus, right on the beach at Galé, as well as a series of beautiful ocean-front villas in the traditional village of Salema in the western Algarve.
Find out more or contact VILA VITA Parc