'Seal of Quality' awards for Algarve Restaurants
Food & Drink
The Seal was awarded to restaurants considered to offer quality in food and service.
One of the best things about visiting a foreign county is sampling the local cuisine. In fact, the quality of food can often make or break a holiday abroad, so it's always wise to do a little research on the restaurants in and around your destination before you travel. 
This year, the Portuguese organisation AIHSA - Industrial Association of Hoteliers - presented more than 30 Algarve restaurants with the "Seal of Quality Tourism 2015".
The "Seal of Quality Tourism 2015" award was created by the AIHSA, in partnership with the School of Hospitality and Tourism of the Algarve, the Algarve Tourism Board and the Inter-municipal Community of the Algarve. The 'Quality Seal' is designed to help tourists make the best choices when it comes to dining out in the region, with the award winning restaurants displaying the Seal on their premises. The Seal was awarded to restaurants considered to offer quality in food, service, ambience and presentation.
The 33 restaurants that achieved the accreditation are spread across the Algarve and include popular holiday destinations such as Albufeira and the region's elite Vale do Lobo and Quinta do Lago.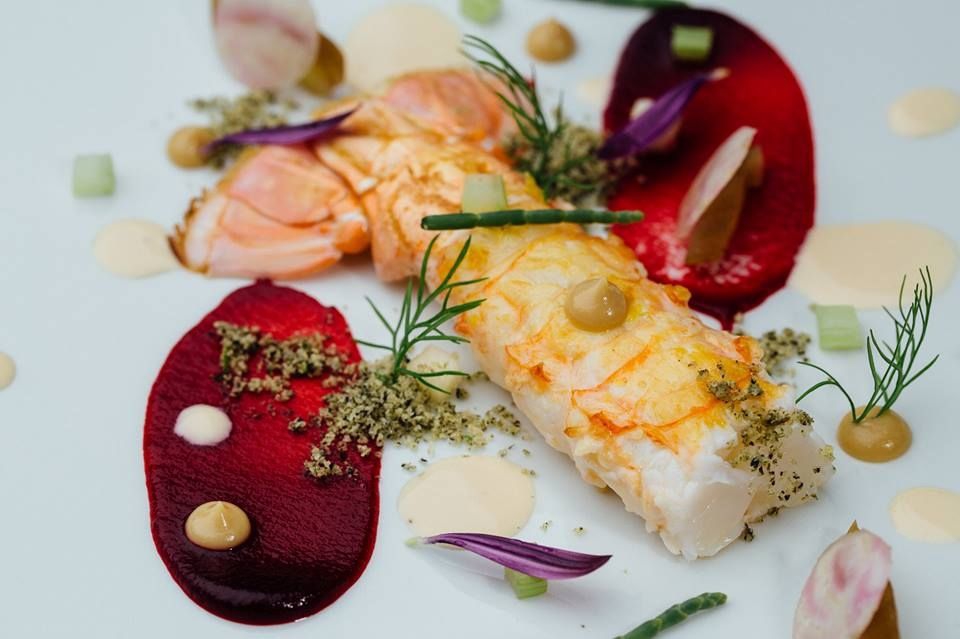 Here are some of the outstanding Algarve restaurants that received the award.
Ababuja - Alvor
If you're looking for a typical Algarvean restaurant, serving remarkably good traditional cuisine, this family-run eatery in Alvor should tick all your boxes.
Àbabuja's is one of Alvor's most popular restaurants, frequented by locals and visitors from around the world. Fish and shellfish caught by Alvor's local fishermen are the main attractions, although there are steaks and pork dishes on the menu too. Literally metres from the ocean, you can enjoy Àbabuja's wonderful ambiance while you feast on some of the best fresh sardines, mussels, clams, shrimp, cod fish, monk fish rice, traditional fish stews and more, simply cooked in true local style.
To accompany your meal, you can choose from the extensive list, which includes rare and exceptional Portuguese wines, as well as more economical yet very good wines.
You'll be forgiven if you're unable to resist the temptation of a scrumptious dessert to round off your meal. The sweets include local favourites such as carob tart and fig tart, flambéed figs and the utterly delicious Ababuja chocolate cake.
Whether summer or winter, the waterfront has a magical appeal and Àbabuja is the perfect place to dine and watch the world go by.
Bon Bon – Carvoeiro
This superb restaurant is well on its way to earning a Michelin Star. Under the direction of Nuno Diogo, a renowned Algarve restauranteur, Bon Bon promises a relaxed atmosphere, beautiful country views and, most importantly, spectacular food to indulge your taste buds.
Well known for his passion for fine food and wines, and his commitment to the highest standards, Nuno ensures that the presentation of each beautiful dish is no less than a work of art. Bon Bon's style of cuisine is most definitely gourmet, leaning towards refined Mediterranean with a Portuguese touch. Choose from an imaginative menu which includes highlights such as chicken liver 'Ferraro Rocher', langoustine tartar and beef with truffle mash.
Bon Bon's wine cellar is as equally outstanding as its food. The wine list is extensive and there are carefully selected pairing options too.
The restaurant's spacious summer terrace and circular dining room, with its feature fireplace, make Bon Bon the ideal year-round venue – it's perfect for those who enjoy making dining out a real occasion.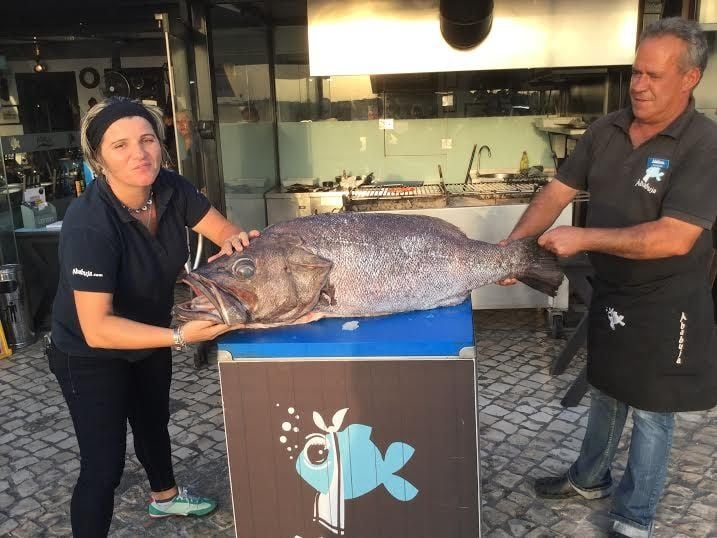 Casa do Campo – Almancil
Casa do Campo is a lovingly converted 1800s farmhouse just outside Almancil, which oozes charm and character.
The history of this old farm house is reflected by the traditional style indoor dining room; white-washed walls, wooden shutters and a central wood-burning stove. Casa do Campo's rustic garden provides a peaceful backdrop for al-fresco dining on the restaurant's terrace, under the natural shade of a magnificent 200-year-old fig tree.
Aside from the wonderful setting, what makes this restaurant unique is that it has its own farm which is largely organic. Much of the produce used in Casa do Campo's recipes is grown on site, so you can be sure that it's fresh!
The menu at Casa do Campo changes with each new harvest, to deliver stunning Mediterranean and Algarvean dishes that will tantalise your taste buds. Casa do Campo's Oysters 'Au Natural' or 'Au Gratin' are available throughout the year and there are always meat dishes and fresh, wild fish options to choose from, such as filets of wild catch of the day, served grilled or steamed with olive oil, garlic and fresh coriander. The dessert menu features tempting choices like homemade profiteroles and flambéd peaches from the farm. All dishes are freshly cooked to order and can be complemented by an excellent Portuguese wine from the restaurant's broad list.
Casa do Campo is the perfect venue for an intimate meal or to hold a celebration dinner.
Hexagone - Carvoeiro
At Hexagone in Carvoeiro, Chef Gilberto Gato will delight you with his delicate tastes of the Mediterranean, prepared with healthy fresh herbs and olive oils, creatively combined with the fuller flavours of Portugal.
This modern and bright restaurant is cool in summer and warm and cozy in winter, with a menu that is designed to please all palates. There's an excellent range of lunchtime salads and an interesting selection of fresh fish and shellfish courses. The menu also carries a varied choice of meat dishes, made only with the best quality beef, lamb, duck and suckling pig, plus there's a good choice of tempting vegetarian options too.
If you're not sure what to go for, you can opt for a one of Hexagone's tasting menus or Chef's Recommendation, a seasonal dish using the finest local produce – there's a different creation every day. The chef delights in using quality local produce and giving traditiolnal portuguese dishes a more modern and unique twist.
Caniço – Alvor
Caniço is as much an experience as it is an excellent restaurant. Its location within the cliffs, overlooking the ocean, is enchanting and perfect for a spontaneous lunch or a romantic evening meal.
Caniço opens its doors at ten every morning and keeps them open long after the sun has gone down. At night, Caniço is a magical place that comes alive with music and dancing under the night sky.
You can enjoy a snack and a cool drink or cocktail at any time of the day, and you can choose from Caniço's à la carte menu for both lunch and dinner.
The cuisine at Caniço is distinctly Mediterranean, with a good helping of Algarvean inspiration. Ocean fresh fish and a selection of delicious prawn delights are popular choices here, as are the range of traditional Portuguese dishes. There are several meat options too and some creative salads. What's more, the wine list is extensive, so you're sure to find just the right 'vinho' to compliment your meal.
Caniço is one of those unforgettable experiences. Memories are made here!
Many more fine restaurants to choose from
The Portuguese are a nation of food lovers, so unsurprisingly the list of good restaurants in the Algarve is endless.
Other excellent establishments that achieved the 'Seal of Quality' include  A Ver Tavira, which offers diners fabulous views over the historic town of Tavira, while they appreciate good Portuguese fare.
Formerly a gallery, The Vila Adentro in Faro is another winner. It has an interesting menu of beautifully presented and delicious food and, in addition, sells confectionary and groceries. This is a venue with a hidden secret too - underneath the building are some amazing catacombs.
Further west, in the countryside just north of Albufeira, Restaurant Veneza also made the 2015 'Quality' list. Not only does this restaurant offer an appetising menu of local cuisine, it also boasts an award-winning wine cellar, with over 1,000 brands of wine – that's some wine list!
Click here to download the full list of restaurants that received the "Seal of Quality Tourism 2015".
Bom apetite!

YOU MIGHT ALSO LIKE