International Gourmet Festival 2013
Food & Drink
37 master chefs, 60 Michelin stars, 1001 magic dishes over 12 days of gastronomic exuberance
The world famous International Gourmet Festival will once again bring the brightest gastronomic stars to the Algarve, Portugal. Hosted by the acclaimed Vila Joya resort and two Michelin star chef Dieter Koschina, and partnered by the Conrad Algarve, the festival, in its 7th edition this year, unleashes the magic of the very best chefs in the world in a joyful celebration of gastronomic creativity.
The numbers are impressive – 37 master chefs, 60 Michelin stars, 1001 magic dishes over 12 days of gastronomic exuberance. Gourmands flock from far flung corners to enjoy the unique opportunities afforded by the Festival. Starting the festivities this year is the coveted Kitchen Party, hosted by Heinz Beck of Gusto Restaurant at Conrad Algarve. The Kitchen Party is a relaxed affair - and like all the best parties, the guests end up in the kitchen, watching their kitchen heroes in action, learning some secrets and sharing the moment.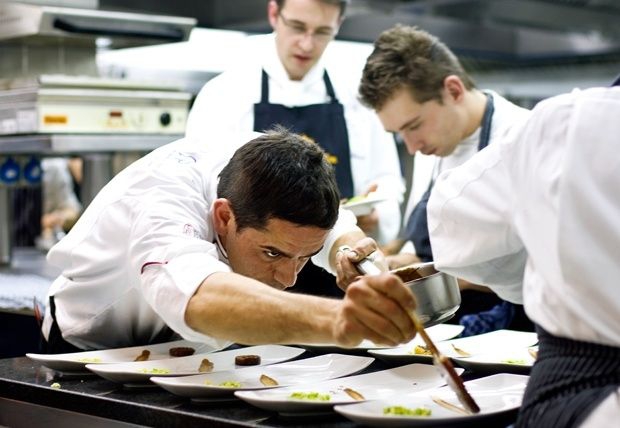 The International Gourmet Festival programme is packed with unique events. Highlights undoubtedly include the Portuguese Michelin Star Chefs night, with 13 Michelin stars between them, on 8th November and the Royal Dutch night, 11th November, bringing together 6 top Dutch chefs. Each evening has a particular focus – either an individual chef, such as the evenings with BJÖRN FRANTZÉN and JOAN ROCA or a regional theme, such as One Night in Bangkok.  Most of the festival events will take place at the Vila Joya resort, with a further three events hosted by the Conrad Algarve and chef Heinz Beck at Gusto Restaurant.
The International Gourmet Festival ends on the 17th November with a fabulous Thai Delight lunch at the Conrad Algarve, hosted by HEINZ BECK, GAGGAN ANAND, KUHN KLA and MARCO WESTMAAS. And in the evening the festival finishes on a high note with the Koschina & Friends Royal Food Party at Vila Joya, twenty-six Michelin stars at their creative and innovative best.
International Gourmet Festival events at Conrad Algarve
All dinners start promptly at 19:00 hrs with a cocktail