Precious Time Tour Designers - Private Guided Tours around the Algarve
Personal tours that are like having a really well informed friend show you the highlights of their area.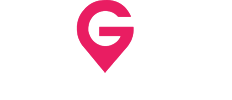 €10
Precious Time Tour Designers
Buy Now, Enjoy Later
Buy Voucher
Are you a business owner in Algarve?
Promote your business 365 days a year with the #1 Guide to Algarve.
Gain MAXIMUM EXPOSURE with a 'Dedicated Business Profile'
Find Out More
Directions to Precious Time Tour Designers
Precious Time Tour Designers
provide personal and private guided tours around the Algarve. In the company of an expert guide, you can discover the Algarve at your own pace.
Precious Time Tour Designers do exactly what the name says - they design tours for small groups that suit your interests, ensuring that your precious time in the
Algarve
is well spent. Every tour is personalized, informative yet relaxed, because time is precious and not to be squandered.
Precious Time's head guide, Rosa, has many years experience as a tour guide across Portugal and the Algarve is her area of special expertise. Her knowledge is vast, her passion and enthusiasm for her home region in Southern Portugal is contagious. Through her eyes, filtered to suit your interests, you will discover many of the amazing places and secrets the Algarve has to offer. It may be a small piece of the planet, but it has more than its fair share of natural beauty and a rich and varied history that permeates the present day.
Each Precious Time tour is a private tour, just for you, your family and friends - no strangers allowed! Each tour itinerary is carefully planned and flexible, so you dictate the pace of each visit. You can be guided by Rosa's suggestions on what to see and do, or you can ask for a bespoke tour to suit your particular interests. There are many advantages to exploring the Algarve with a personal guide. Aside from the flexibility that the service offers and the personalized attention that small group tours allow, you also benefit from your guide's vast array of insider tips on the best places to eat particular
portuguese dishes
, or what great value and very delicious local wines to try.
Precious Time Tour Designers offer a range of personal tours around the Algarve. Among the most popular tours are:
Discovering the Discoveries
During the Golden Era of the Portuguese Discoveries, Portugal was at the vanguard of world exploration and one of the largest empires of the time. The western Algarve played a vital role during this period. It was from
Lagos
that Prince Henry the Navigator armed his caravelas for the voyages of discovery. And
Sagres
was home to the Naval School, a meeting place for astronomers, cartographers and sailors of the time. The tour also includes time to visit and wonder at the beauty of
Ponta de Piedade
- one of the scenic coastal areas in the world.
Land and Sea Tour
A hands on experience of the Algarve. The morning is dedicated to learning, tasting and appreciating the production of top quality
olive oil.
Learn about tending to the olive groves, the harvesting process, the variations in quality during a guided tour of an artisanal olive oil production farm with time to sample different types of oil. The focus then turns to ocotpus and you can enjoy lunch at the charming village of Santa Luzia, near
Tavira
, famous for its delicious octopus dishes. In the afternoon, explore part of the
Ria Formosa Natural Park
and enjoy some relaxtion on Barrill Beach home to an intriguing anchor's graveyard.
To book a Precious Time tour or to ask for a bespoke tour, simply get in touch by email or via their website.