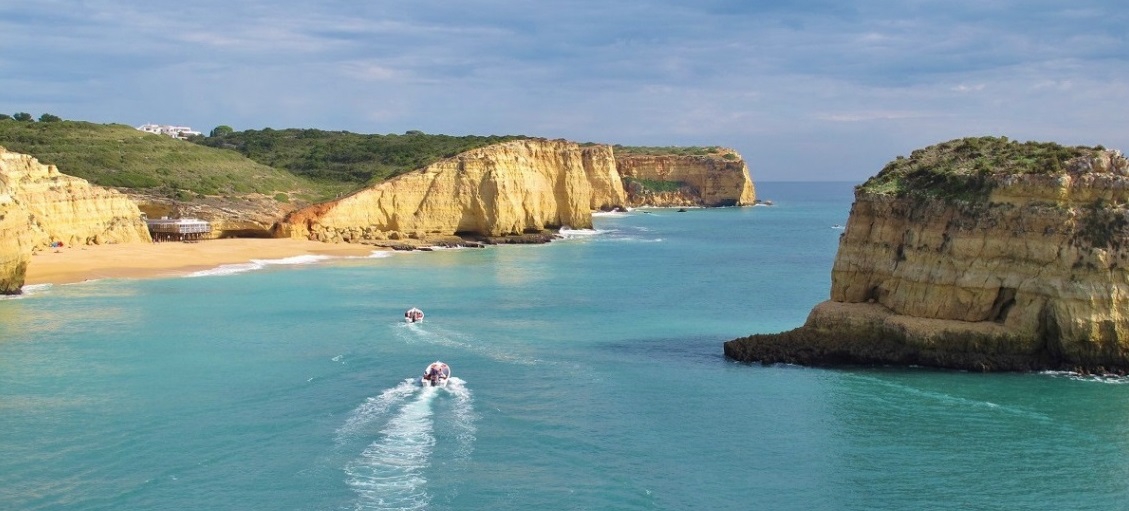 Best Boat Tours in the Algarve in Fall
Adventure Inspiration Sports
Explore the Algarve coast this Fall with these super boat trips
The Algarve is an awesome place to visit all-year around. While many people opt to visit during the summer months, the Fall is probably one of the best times to visit the South of Portugal. The summer crowds are gone, the
weather
is generally perfect for getting out and exploring - not too hot and not too cold. And it's not just on land that the traffic is lighter - the
boat trips
are less crowded and there are less boats running. This means that you get front row views of the fabulous scenery as well as a more personalized service.
We asked the experts at
SeaBookings.com
for some suggestions for the
best boat trips to take during Fall in the Algarve
. Check out their tips below.
1. Boat tour to Benagil cave
Yes, visiting the
Benagil cave
is simply one of the Must-Dos in the Algarve, no matter what time of the year! Luckily, a lot of tours run all-year around, not just in the summer. There are tours to the Benagil cave from Lagos, Carvoeiro and Portimão. One of the most specatacular caves along the coast, the natural beauty of this cave is stunning. The boat trips take you along the coast, exploring this and other caves for a truly memorable experience. One of the advantages of taking this trip in the Fall is that it is less crowded so you get to enjoy it at your leisure and get some great photos!
And if you want it extra special, why not book a private boat tour? That way you can choose how much time you want to spend around the cave or when you want to go for a dip in the ocean!
Find out more:
Boat Tour to Benagil from Portimão
Boat Tour to Benagil from Lagos
Boat Tour to Benagil from Carvoeiro
Boat Tour to Benagil from Albufeira
Boat Tour to Benagil from Vilamoura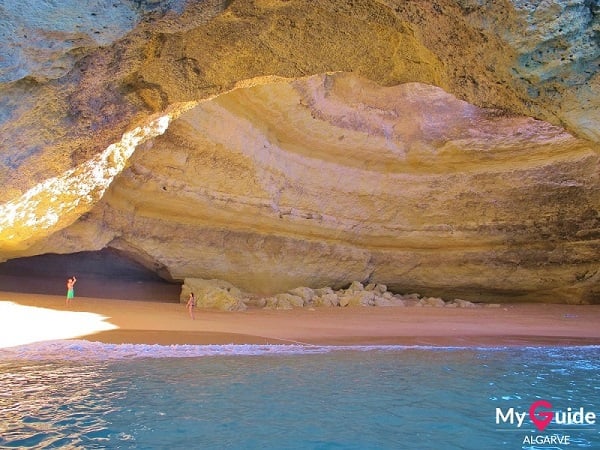 2. Grotto tour in Lagos
The grotto cruise in
Lagos
is a great way to spend some time on one of the characteristic grotto boats, exploring the coast around the town. The coastline of Lagos is known worldwide for its impressive rock formations,
marine caves
and beautiful
cove beaches
.
Ponta da Piedade
is out-of-this-world-beautiful with translucent water,
strange rock shapes
and mysterious caves. The boat trips to the grottoes of Ponta da Piedade are one of the most popular things to do in Lagos. The trips take about one hour and depart from the Marina of Lagos.
This boat tour is a lot of fun even when it's not summer anymore. Exploring the secluded beaches west of Lagos is a unique experience and will make for some amazing shots to show back home.
Find out more:
Grotto tour from Lagos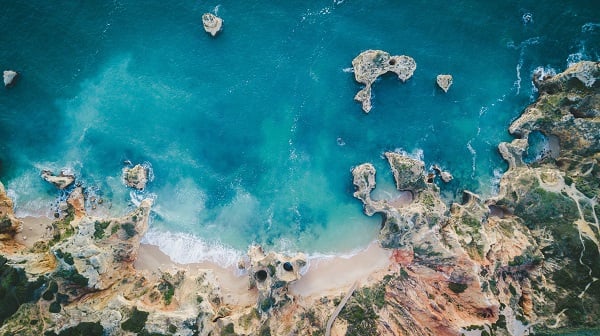 3. Visit the Ria Formosa
The
Ria Formosa
is a beautiful place to visit all year around. This natural reserve is blessed with unique flora and fauna, with an amazing landscape of lagoons, waterways, sandbanks and islands. During Fall, you get to admire this stunning natural paradise with a lot less people but with a lot more
migratory birds
around. They love to stop-over at the Ria Formosa on their way south.
Hop on one of our boat tours to Ria Formosa to explore the beautiful islands of the reserve, like
Ilha Deserta, Ilha do Farol, Ilha da Culatra
and
Ilha da Armona
. If you enjoy nature you will simply fall in love with Ria Formosa.
Find out more:
Boat tours around the Ria Formosa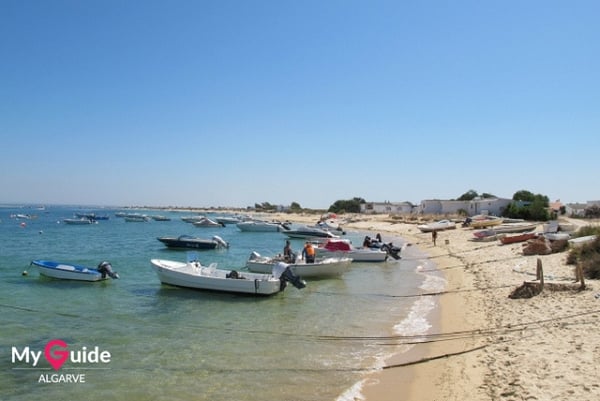 4. Boat tour to Benagil and dolphins from Albufeira
Albufeira
is one of the hot-spots in the Algarve and not only during summer. It's famous for it's lively nightlife and party atmosphere with plenty of bars and clubs.
Albufeira's New Years Eve
party with concerts on the beach is one of the best around. This boat trip ifrom Albufeira combines the two most popular excursions in the Algarve: the
dolphin watching
tours and
cave boat trips
. Come on board a cool and comfortable boat for a cruise along the Algarve coast. The boat is suitable for all ages and is a great way to enjoy the coast from a different perspective.
During this cruise, you will have the opportunity to discover
beautiful caves
and rock formations along the coast from
Albufeira to Benagil
. The highlight of this boat trip is the sea cave of Benagil which is unbelievably beautiful.
Then, the boat heads away from the coast and out to sea to start our
search for wild dolphins
. Pods of dolphins are regular visitors in these waters and they love to frolic by the boats - an amazing experience.
Find out more:
Tour to Benagil and dolphins from Albufeira
This article was written in collaboration with SeaBookings.com who are experts on all things maritime in Portugal - boat trips, sea activities like surfing and SUP, coasteering and more.
You might also like
:
Written by:
My Guide Algarve
PUBLISHED: Jan 17th 2020