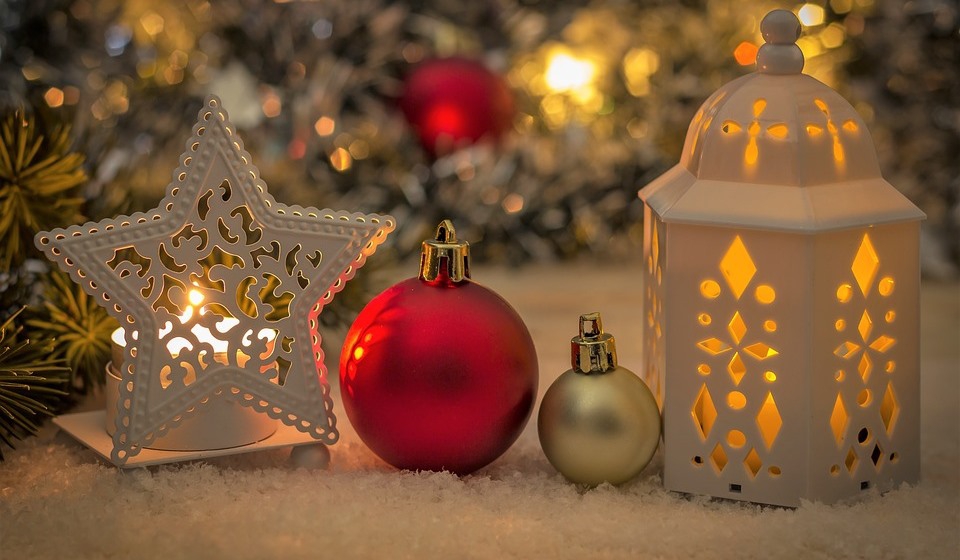 Christmas 2018 at VILA VITA Parc
VILA VITA's exceptional festive programme brings together the very best of everything
Mon Dec 24th 2018 to Sun Dec 30th 2018
---
Rua Anneliese Pohl

,

Alporchinhos

,

Porches
https://www.myguidealgarve.com/events/christmas-2018-at-vila-vita-parc
---
Vila Vita Parc Resort & Spa
MAKE ENQUIRY
Event Details
Have yourself a very merry, five star Christmas at the luxurious VILA VITA Parc Resort & Spa.

VILA VITA Parc is renowned for its exceptional festive programme, which brings together the very best of everything - cuisine, accommodation, facilities, surroundings and the spirit of the season. Packed with festive fun and special treats for everyone, from breakfast to afternoon tea and gourmet evening meals - it's hard to match!

CHRISTMAS EVE - 24th December
Breakfast
7am - Bela Vita Restaurant - Buffet Breakfast - Cinnamon Rolls Station
8am - Atlântico Restaurant- Buffet Breakfast - adults only

Lunch
12.30pm - VILA VITA Biergarten, Porches - Traditional Bavarian Goose Roast
Dress code: smart casual
PRICE: Adults- €23.00*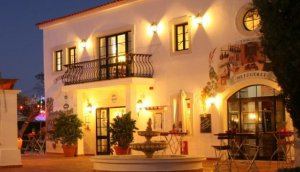 Afternoon tea
3pm - Oasis Bar - Tipsy Tea - Portuguese Pastry and Magic
4pm - Hotel Lobby - Afternoon Tea by the fireplace
Santa Claus brings children his bag of surprises!

Dinner options
6pm - Aladin Grill Restaurant - Dinner Grill Experience à la carte
7pm - Mizu-Teppanyaki Restaurant - Japanese Fine Dining à la carte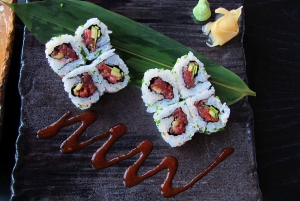 7pm - Bela Vita Restaurant - Christmas Eve Dinner evening chic
PRICE: Adult-: €65.00*

7pm - Ocean Restaurant - Christmas Gourmet Dinner
Dress code: evening chic
PRICE: Adults- €185.00

7pm - Arte Náutica Restaurant, Armação de Pêra beach - Christmas Dinner
Dress code: evening chic
PRICE: Adults - €65.00*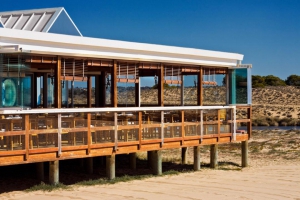 CHRISTMAS DAY - 25th December
Breakfast
7am - Bela Vita Restaurant - Buffet Breakfast
French Toast Station

Lunch options
12.30pm - Atlântico Restaurant - Traditional Christmas Roast
Dress code: smart casual
PRICE: Adults - €75.00**

12.30pm VILA VITA Biergarten, Porches - Christmas Lunch
Dress code: smart casual
PRICE: Adults - €26.50* includes mulled wine

12.30pm Praia Dourada Restaurant, Armação de Pêra beach -Christmas Lunch
Dress code: smart casual
PRICE: Adults - €26.00*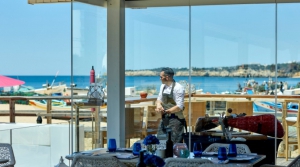 Afternoon tea
3pm - Oasis Bar - Tipsy Tea - Portuguese Pastry and Magic

Dinner options
6pm - Adega Restaurant - Casual Portuguese Dinner à la carte
6pm - Aladin Grill Restaurant - Dinner Grill Experience à la carte

AVAILABLE EVERY DAY - 26th December until 30th December
Breakfast
7am - Bela Vita Restaurant - Buffet Breakfast
8am - Atlântico Restaurant - Buffet Breakfast - adults only

12.30pm - VILA VITA Biergarten, Porches - Porches Craft Beer, Christmas Bock Edition

Aftenoon tea and cocktail time
3pm Oasis Bar - Afternoon Tea & Cuban Sweets
3.30pm Wine Cellar - Wine Tasting & Tapas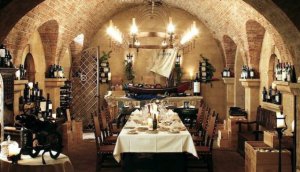 6pm - Oasis Bar
- 26th Havana Cocktails
- 27th Vermouths & Antipasti
- 28th Live Sushi
- 29th Caviar & Vodka
- 30th Holiday Mule Cocktails - Going Dreamland - DJ

Dinner options
6pm Adega Restaurant - Casual Portuguese Dinner à la carte
7pm - Wine Cellar - Meet the Chef at the Cellar
PRICE: Adults - from €44.00

7pm - Ocean Restaurant - Gourmet Dinner (except 26th)
PRICE: Adults - from € 95.00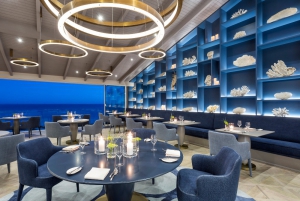 7pm - Mizu-Teppanyaki Restaurant - Japanese Fine Dining à la carte (except 26th)

For more information and bookings follow the ENQUIRY link above.

VILA VITA Parc was established in 1992, as a classically decorated hotel in a beautiful clifftop location. A member of The Leading Hotels of the World, it is fair to say that Vila Vita Parc offers everything you could possibly need for a perfect visit. The resort is one of the most popular family destinations and is listed as a Trip Advisor Travellers Choice top hotel for families.

All VILA VITA restaurants welcome children.
Kindly check age restrictions.
* Children 4-12 years are entitled to 50% discount.
** Children 6-12 years are entitled to 50% discount.
Unless otherwise indicated, beverages are excluded.
Venues and timings may be subject to change without prior notice.

Download the full VILA VITA Parc Xmas & New Year Programme below.
If you're in the Algarve in early December, don't miss the Christmas Market at the Biergarten!
---
Other Events from Vila Vita Parc Resort & Spa