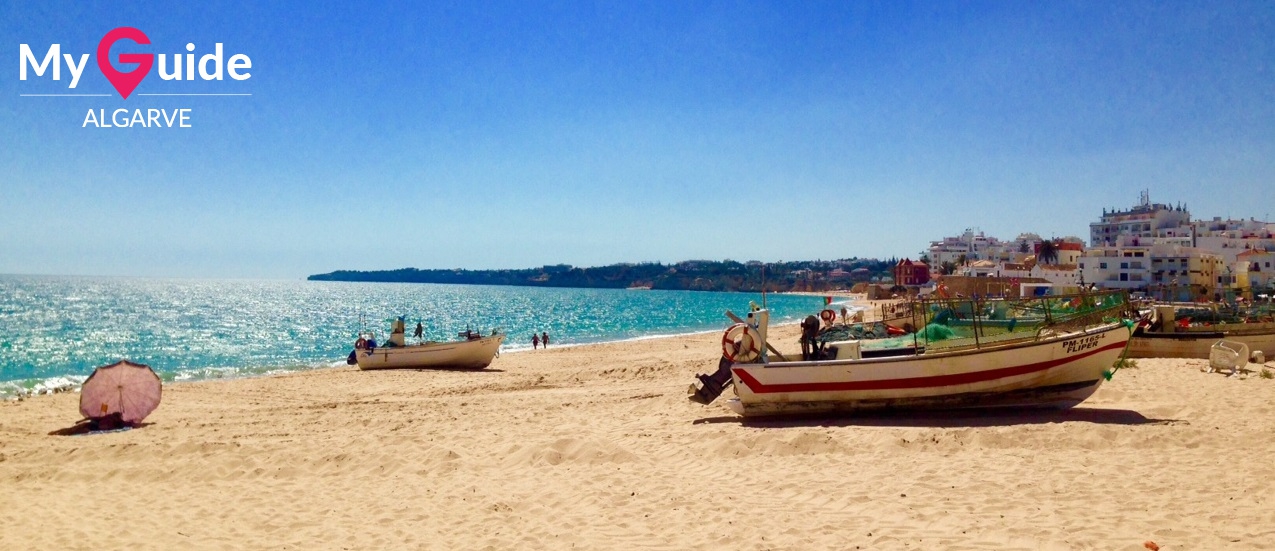 Armação de Pera Beach
A long expanse of fine sand & beautiful scenery
Armação de Pera may not be the most picturesque resort along the Algarve. However is does have a very welcoming feel and from the resort you have an excellent choice of beaches.
The main beach, Praia Grande, is a long expanse of fine sand, backed by the main avenue of the resort. Access is easy – no steps, although parking can be difficult in high season. As
Armação
(as it is known) still has an active fishing population, you can frequently see fishermen mending their nets along the beach.
From the main drag of Armação beach you can look westwards towards the coves and grottoes of Senhora da Rocha and Porches. Here the scenery is beautiful – red cliffs topped by green umbrella pines, sloping down to the azure seas and golden sands.
To the east the beach seems to stretch on forever towards Salgados, Galé and Albufeira. The Eastern stretch of Praia Grande is famed among nature lovers, particularly bird watchers. Here the development is sparser and low rise, as the area benefits from a protected status. In the winter the area is a favourite resting ground for migrating birds, particularly Flamingos.