Vale Real - new venue for Vale do Lobo experiences
Arts & Culture Inspiration Lifestyle Retreats & Relaxation
Our Top Experiences and Tours in Algarve:
If youʻre booking your trip to Algarve last minute, we have you covered. Below are some of the top tours and experiences! Open-air concerts, wellbeing and activities - at Vale Real in Vale do Lobo, the resort's new venue for workshops, fitness and creativity surrounded by nature, overlooking the lake. 

Our notion of luxury has changed. Once synonymous with objects of desire, now, luxury is all about experiences, memories, shared moments. Our harried, busy lives make us yearn for tranquility, for connection, for contact with nature and with others. The global pandemic has made us rethink, or perhaps, remember, our priorities. Now, we see more clearly the importance of our health and that of our loved ones and our community. We cherish shared moments and the freedom of a salty breeze upon our skin.

Space, air and immense horizons to free the mind, broad tree canopies and soft grass to anchor us to earth – this is what you find at

Vale Real by Vale do Lobo

, a new space that hosts open-air activities, concerts and workshops.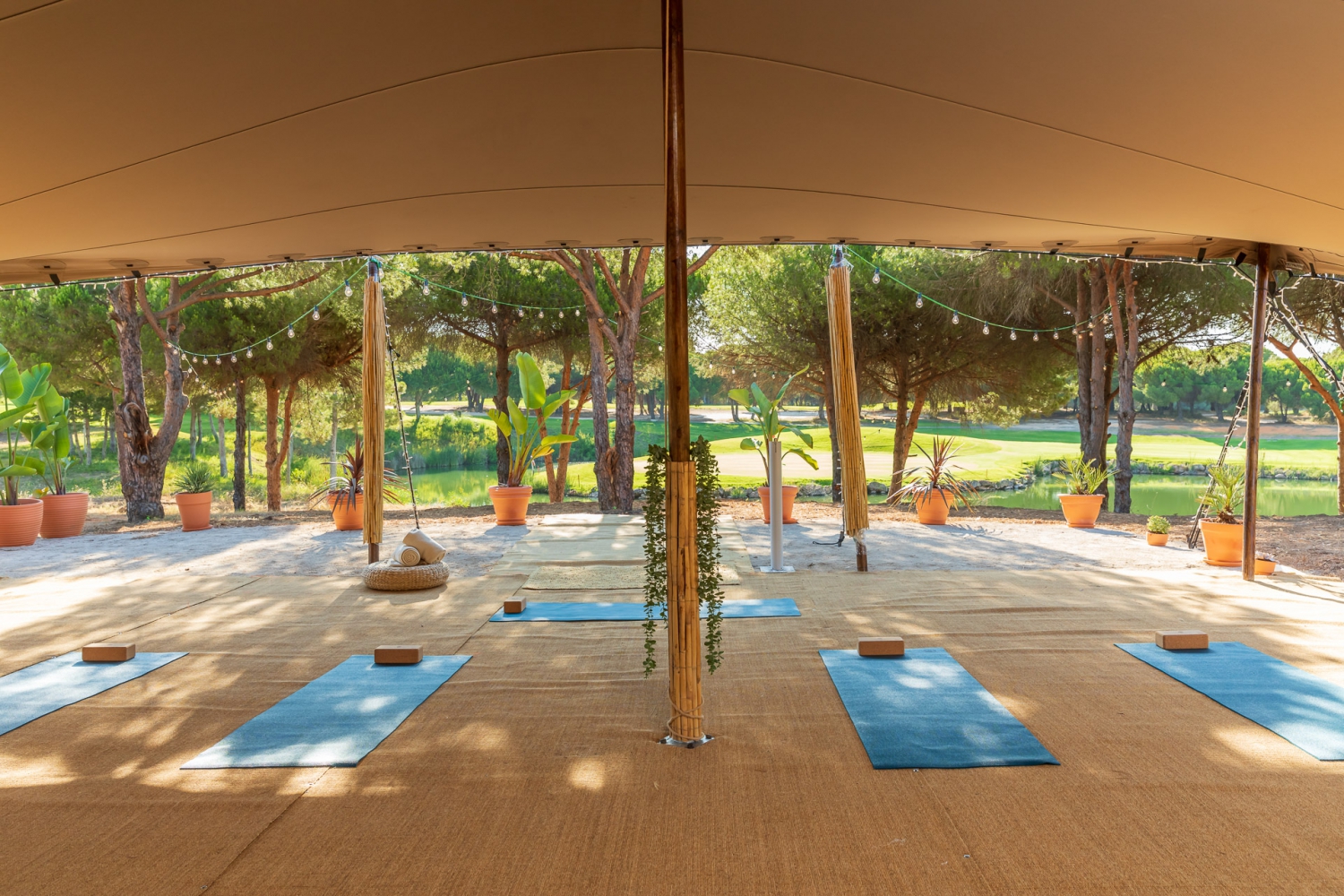 Vale do Lobo
is known worldwide for delivering a luxury lifestyle, offering fabulous real estate, iconic golf courses, an endless beach and superb restaurants, with a healthy and active life within easy reach.
Vale Real
brings another level of richness to wellness experiences in the resort. Beautifully located overlooking one of the golf lakes, Vale Real is surrounded by pine trees and nature, inviting you to enjoy the moment and the setting.
Vale do Lobo offers a wide range of curated
experiences
at Vale Real, promoting active and mental wellbeing. There are
open-air Pilates
and
Yoga
classes,
fitness
classes,
wellbeing
sessions,
cross training
as well as
creative workshops
where you can learn the traditional art of palm weaving, or how to paint Portuguese tiles.
In addition, Vale Real is the venue for a series of intimate,
open-air concerts
. Jazz, harp, Portuguese guitar, classical music – wonderful musical experiences to be enjoyed at sunset.
See details on the
Vale do Lobo Experiences
programme to be enjoyed at Vale Real and the resort.
See details on the
Vale Real Music Sessions
See details on the
Vale Real Arts Sessions
See the full
Vale do Lobo programme
.
Vale Real location: 37.061292, -8.050775