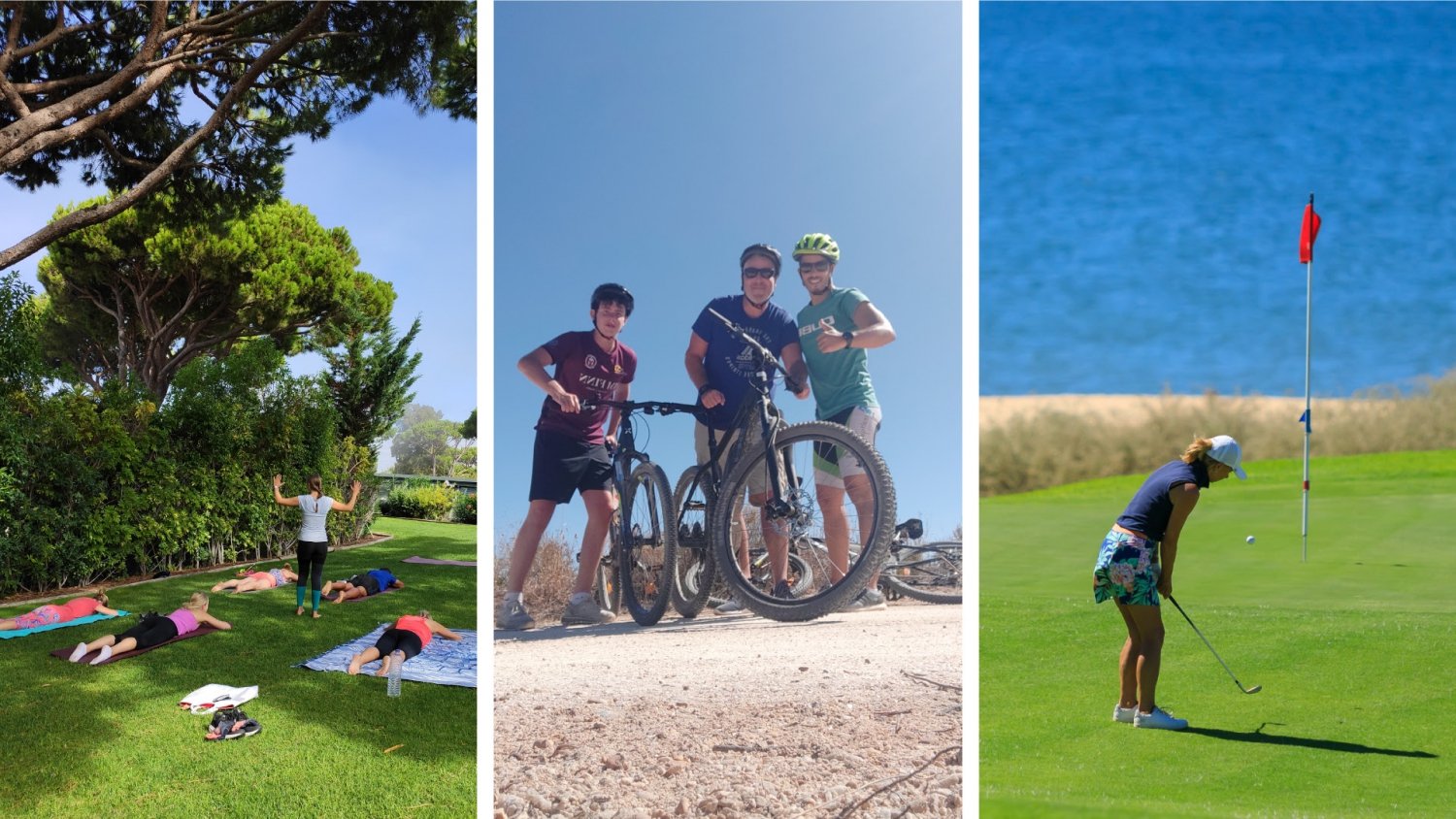 Vale do Lobo Experiences - What's on this month
Reset and restore with a range of activities
Sat May 1st 2021 to Thu Sep 30th 2021
---
Parque do Golfe

,

Vale do Lobo
https://www.myguidealgarve.com/events/vale-do-lobo-experiences
---
Vale do Lobo Holidays
MAKE ENQUIRY
BOOK NOW
Event Details
What's on in Vale do Lobo this month. Join resort walks, yoga, BTT and biking tours, connect with nature walks, boot camps, meditation and more. All at the outstanding, oceanfront resort that offers superb sporting, golf and lifestyle facilities.

Vale do Lobo is not just about beautiful surroundings and wonderful property. It is about living well and enjoying the bounties of nature and wonderful lifestyle in a fabulous climate. Living a healhty, active and engaged life. The resort runs a series of enticing activities and workshops, experiences to help you reset and restore your mind, body and spirit. The range of activities is vast and most are family friendly. Many activities take place outdoors, making the most of the weather and the beautiful resort setting, allowing you to connect with nature.

A one-of-a-kind oceanfront community development with approximately 1,500 residential and holiday properties, Vale do Lobo is a lifestyle destination offering unlimited experiences, facilities and services in a peaceful and convenient location. A year-round family destination - Vale do Lobo holidays are the perfect family getaway - a sporting haven, a golfer's paradise, a wellbeing hideaway, an impressive investment and a cultural reference, the list is endless. The resort has an impressive portfolio of facilities including two 18-hole golf courses, tennis academy, fitness and wellness centre, medical assistance, 24-hour vigilance and a vibrant line-up of entertainment and events throughout the year.

The Vale do Lobo activities programme offers some amazing options for your mental and physical well-being:

Activities include:
Resort Discovery Walk - a 1 hour guided walk to help you discover the best of the resort.
Yoga - 1 hour yoga sessions that are good for the body and soul.
Bootcamp - outdoor workouts with a trained instructor, making the most of the fabulous weather and surroundings
Indoor Cycle - high energy spinning classes, fun cardio and community spirit
Trail running - discover some of the lesser known trails around the resort
and much more - GAP, Pilates, HIT, Meditation....

Tennis - group coaching and social match play at the tennis centre for adults and juniors. Free assessments are available too. Find out more about tennis at Vale do Lobo.

Vale do Lobo Guest Days - special green fee rates for guests to enjoy the fabulous golf courses. Find out more about Vale do Lobo Guest Days.

Low Pressure Fitness - every Monday - 09:00h to 09:30h - Low Pressure Fitness is an innovative training method that consists of postural and low pressure breathing exercises. It is based on the hypopressive, depressive technique, myofascial stretching, neurodynamics, correct spine positioning and respiratory re-education

Padel in Vale do Lobo - join the fun of padel, a social racket sport played in doubles and very sociable. coaching and social tournaments available. Find out more about Padel in Vale do Lobo.

SUMMER SPECIALS

Vale do Lobo Music sessions
Vale do Lobo presents a series of magical open-air sunset concerts at the wonderful Vale Real venue. Surrounded by pine trees and overlooking one of the resort's iconic golf lakes, the setting is perfect for excellent musical experiences.
Each weekend in August there are live concerts - Jazz, classical music, harp...
See the Vale do Lobo Music Sessions programme.

Summer Entertainment for the Kids
Each evening the younger visitors to Vale do Lobo can enjoy fun, games, workshops and activities at the Praça. From 19:00h to 22:00h
See more about Summer entertainment for kids.

Vale do Lobo Art Sessions
In partnership with local artists, Vale do Lobo hosts a series of hands-on workshops where you can learn Portuguese tile painting, ceramic making, how to work with copper and to make copper jewellery and how to weave palm.
Find out more about Vale do Lobo Art Sessions.

See the full programme of Vale do Lobo Experiences.
Book your Vale do Lobo Experience.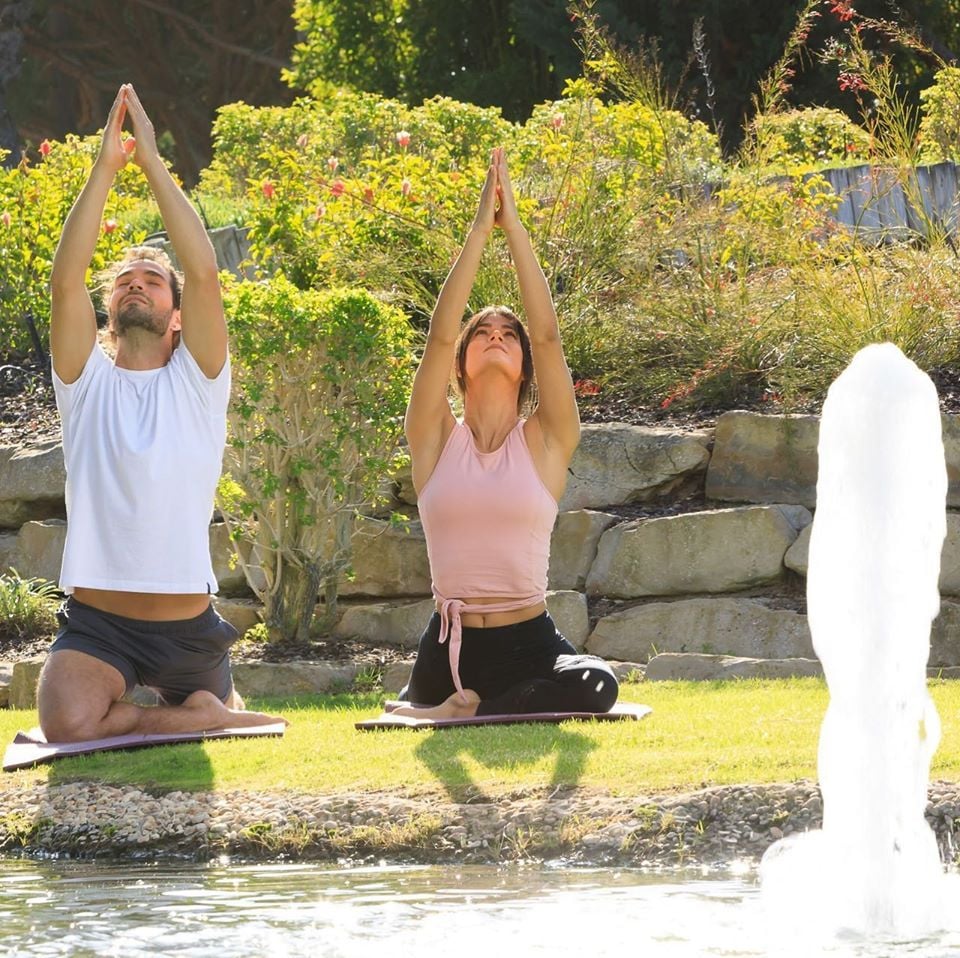 ---
Other Events from Vale do Lobo Holidays