Moving from the US to Portugal: Why the Algarve may be the best option
Editorial Inspiration Lifestyle
Our Top Experiences and Tours in Algarve:
If youʻre booking your trip to Algarve last minute, we have you covered. Below are some of the top tours and experiences! Planning to move from the USA to Portugal? Find out why the Algarve region may be the best option. The great climate and lifestyle, combined with excellent property investment opportunities are attracting more Americans to the Algarve each year.

There is a growing interest in the USA about Portugal and the excellent quality of life it can offer. Those looking for a more

tranquil, healthy and balanced life are drawn to the Algarve

. The wonderful climate, amazing beaches (the Algarve was voted the WTA's

world's leading beach destination

) and beautiful natural scenery, along with delicious food and its reputation as a safe region, make the Algarve a fabulous place to raise a family, retire to or spend part of the year in. With improved air connections, infrastructure and speedy broadband, you can work remotely while enjoying all the bounties of the Algarve.

Below, the team from

Ideal Homes International

explores a few of the factors that weigh in the decision making of Americans thinking of moving to the Algarve.

Ideal Homes International is a leading real estate company in Portugal offering expert services for those seeking a new home, investment opportunities and holiday homes. With sister companies

Ideal Homes Mortgages

they offer a full range of property services, helping you from the very initial research to renting or buying a property, or helping you find an investment property.

Check our

Moving to Portugal Guide

for insights on schools, taxation, where to live, healthcare, buying property and more.
---
Why moving from the US to the Algarve is the best decision you´ll make
The Algarve has always been one of the top locations for British citizens to relocate and enjoy 300 days of sunshine a year. The past few years have also seen a steady increase of American citizens looking for a more simple, calm and peaceful life. Whether you are looking for a sunny place to retire, or a great location to raise your family, or even a part time home away from home, the Algarve is the perfect choice.
The language
One of the most appealing aspects of choosing the Algarve over other regions of Portugal is the language. Though it certainly helps to learn Portuguese (and you should), you can learn it at a much slower pace. Being a tourism hotspot, English is widely spoken in the Algarve, so you´ll find the locals are happy to help you while you ease into the Portuguese language at a more leisurely pace.
Affordable cost of living
The cost of living is another reason Americans choose to live in the Algarve. Eating a meal at a restaurant can cost you as little as €8.00 for lunch and €15.00 for dinner. You can cut grocery shopping costs by up to 50%, especially if you dive into the amazing local fresh fish, meat, fruit and vegetables readily available at local farmers markets and even Portuguese supermarkets. Also, an amazing bottle of wine could cost you as little as €4.00! A great way to know the best places to shop and eat is to ask the locals - they are always happy to help.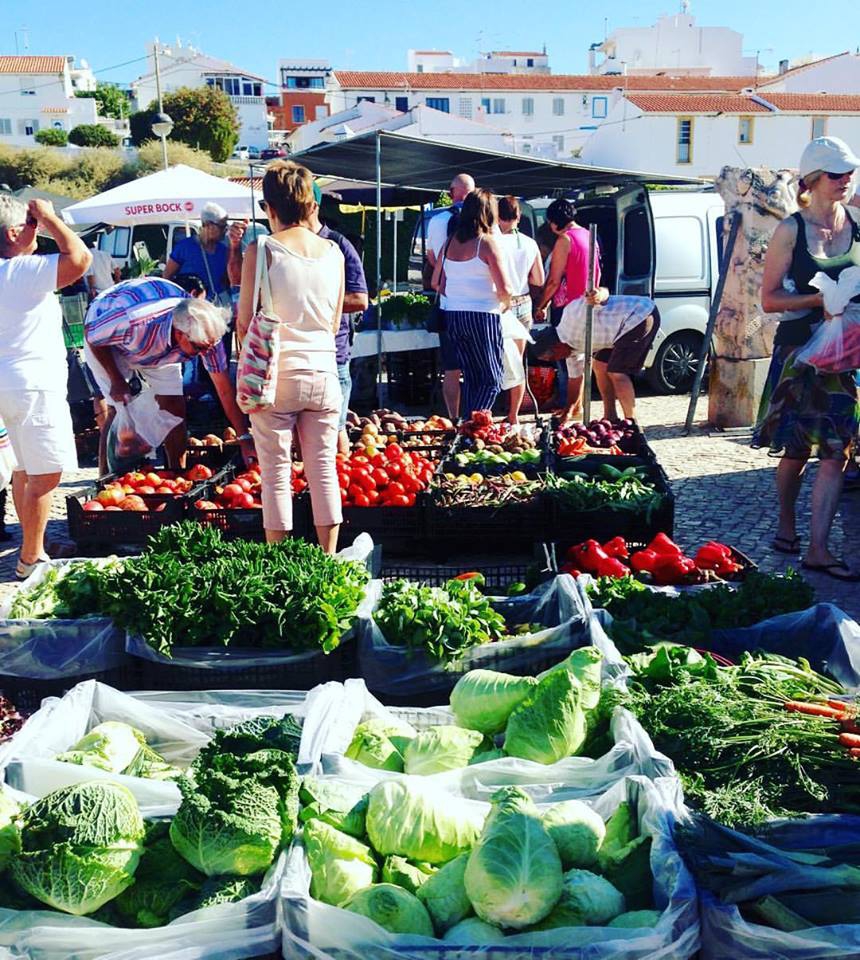 Bio market, Alvor.
Healthcare and education are also substantially lower than in the U.S. If you do not qualify for the public health care system, there are many private health insurance options to look into, starting at €450 per year for a basic plan. Schools are also a perk when considering a move to the Algarve. Public schools are free, while a private international school could cost you from €450 a month. Higher education in Portugal is incredibly affordable, with tuition(per year!) ranging from €700 in public universities, to €3500 in private universities! No student debt!
Setting up home in the Algarve
Portugal is listed as one of the top places to own property world wide. If you plan on moving to the Algarve, even if for part of the year, buying property is a sound investment. Non residents are benefiting from terrific mortgage options at the moment, with up to 80% financing and interest rates ranging from 1% to 1.5%.
The buying process is also quite straightforward, and in the Algarve you will find no lack of English speaking professionals to help you along the way. Reaching out to a reputable real estate agency is key to ensuring the process is smooth and you are accompanied every step of the way. They can also recommend a trusted lawyer to assist you with the first steps in buying property, like acquiring your Portuguese tax number.
The lifestyle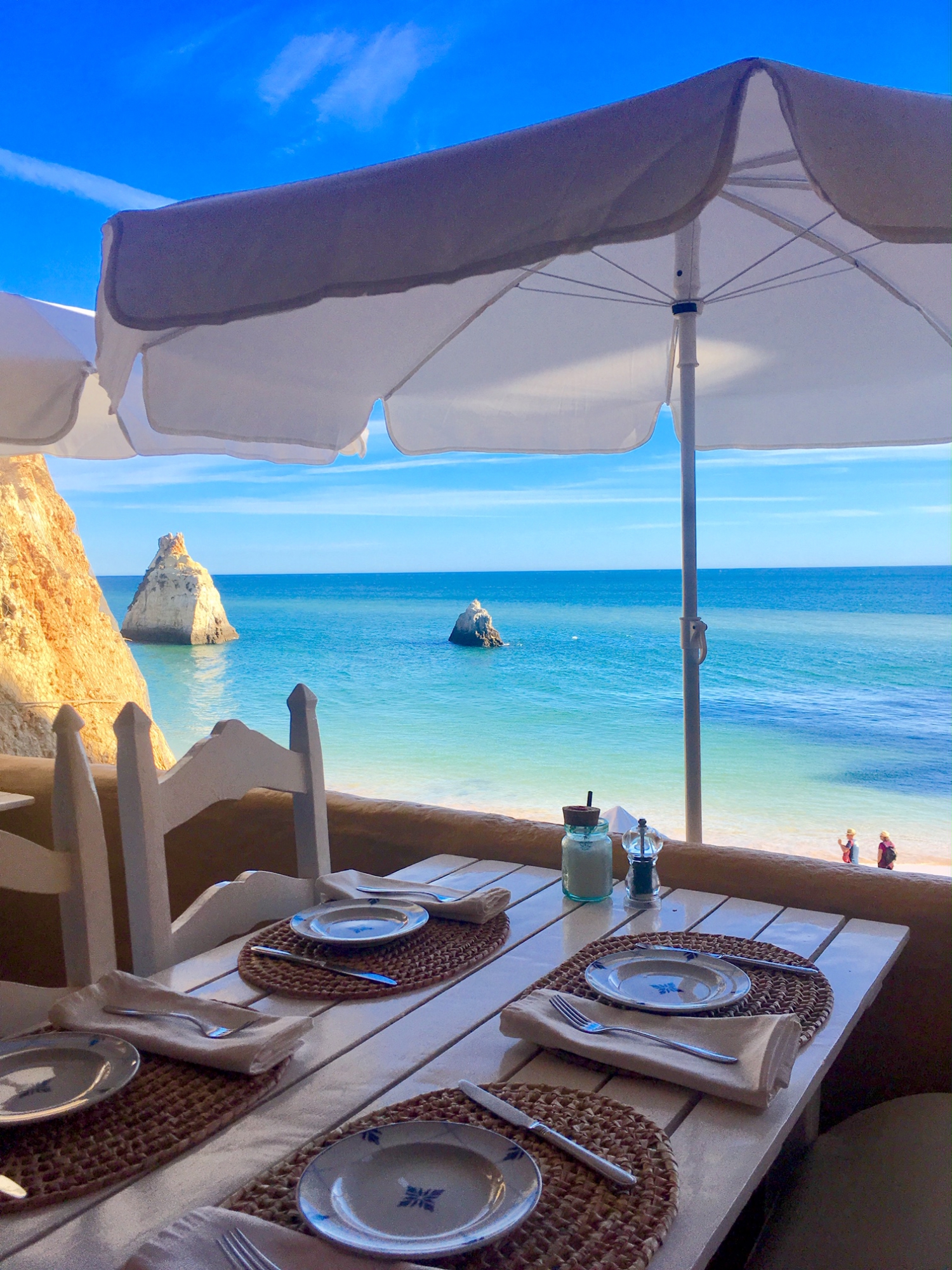 Caniço, Prainha, Portimão
One of the most popular reasons expats move to the Algarve is for the lifestyle. With long stretches of golden beaches, and 300 days of sun a year, what is not to love about the Algarve? Portugal is also ranked as the third safest country in the world, which makes for a great place to retire and enjoy life.
The surroundings also translate into a leisurely lifestyle. Enjoying a coffee or a glass of wine overlooking the beach is fairly common, and the weather means you can enjoy the great outdoors for most of the year. The Algarve is home to some of the loveliest walking and cycling trails, as well as award winning golf courses.
This article was originally published by Ideal Homes International.
Ideal Homes International
Address | Vila Sol, Alto do Semino, Lote E, Loja 1, 2 & 3, 8125-307, Quarteira, Portugal.
General | 00351 289 513 434
Freephone Number | 0800 133 7644
Freephone Number | 1 800 938 850
Email | enquiries@idealhomesinternational.co.uk
You may also like: