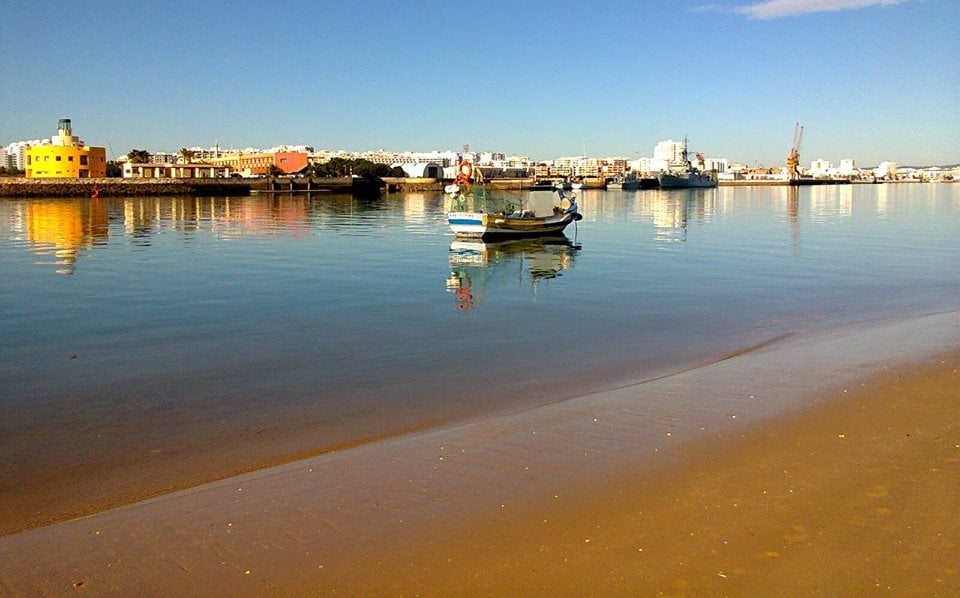 Praia Grande - Ferragudo Beach
Excellent family friendly beach
Praia Grande in Ferragudo is a broad expanse of white sand, on the eastern side of the River Arade, opposite Praia da Rocha. Protected at its western extremity by a pier, the water here is generaly calm making it one of the safest beaches in the Algarve.
Set at the River Arade estuary, to the west of Praia Grande you'll will see the impossing Fort of São João de Arade, an awesome structure which dates back to the 15th century, when it was built as a lookout tower. It was extended a couple of centuries later to act as a defense, protecting the mouth of the river. At low tide you can walk around the fort to what is locally know as the 'fishermans beach' - Praia da Angrinha. Boats still navigate the river today, heading inland to Silves, in what is a very relaxing cruise.

Praia Grande is a great beach for lazing around. There are sunbeds and sunshades for hire, so you can soak up the sun whilst watching the comings and goings of the many boats and yachts from the marina at Praia da Rocha. You might even catch a cruise ship docking!
You can choose from several beach restaurants and bars, some offering traditional Portuguese fare, such as delicious grilled sardines. Others offer a mellow, laid-back beach bar feeling, with live music during the summer months. There is also a childrens playground on the beach with swings and slides.

There is parking near the beach. Access onto the sand is by steps. There are showers and changing rooms on the beach.