Summer Camps & Kids Clubs
Family Fun Hot List Inspiration Lifestyle
Keeping the kids happy this summer
Find camps and clubs for your children this summer. Tennis, golf, football, mini-golf, dance and plenty of fun. In Quinta do Lago, Vale do Lobo, Faro, Lagos, at Zoomarine and across the Algarve.

School is out and fun is required. There is a great range of camps and clubs for children to join across the Algarve, for both visitors and residents. Some you can join on a day to day basis, others are week long camps focused on a particular activity. All are fun and all are a great way to keep the kids (and Mums and Dads) happy.

The children will be active, entertained and outdoors, keeping them healthy and happy - just what they need! Parents can have some time to themselves or enjoy a child-free meal or evening, knowing that the children are having a fabulous time.

Here are some suggestions for clubs and camps that will help make this summer a great one for your child.

Par.Tee Kids Club
Par.Tee at Vale do Lobo is a fabulous spot for families. There's mini-golf with a sea view, robo-keeper, a coffee shop and food court, a bar and lounge which is perfect for watching all the sports, and a fabulous restaurant overlooking Vale do Lobo beach.
Add to this a Kids Club that offers morning, afternoon and evening sessions, and you can see the attraction. The children have an array of monitored activities to enjoy – puzzles, games, treasure hunts, indoor and outdoor fun. And of course, there's the Par.Tee mini golf and splash pad.
Individual sessions, days or weeks can be booked and there are discounts for siblings. From July to September.
Find out more about Par.Tee Kids Club.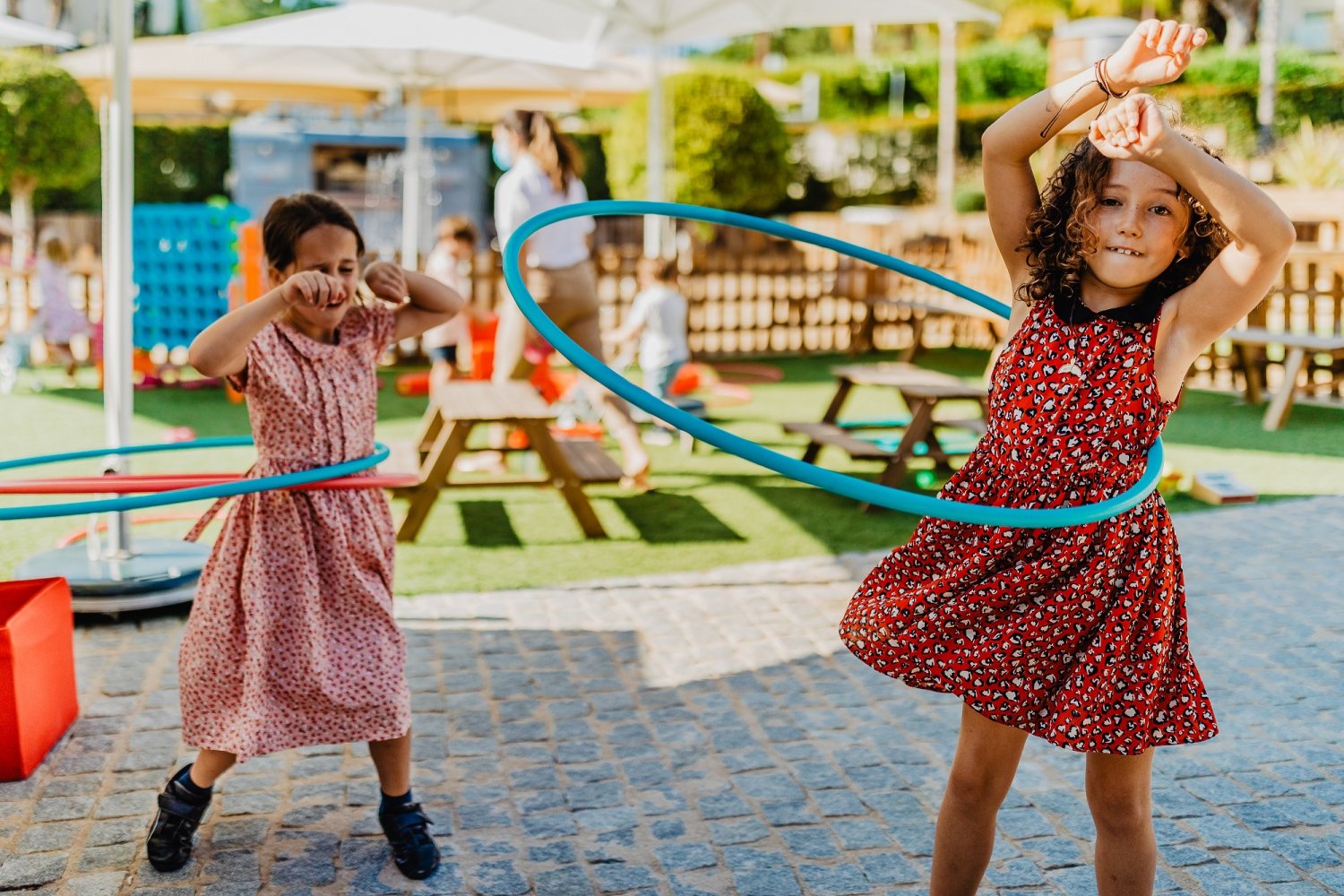 Sam's Club by Zoomarine
Zoomarine is the Algarve's top attraction with fabulous marine world presentations and shows, an aquarium, tropical birds, and plenty of fun, including a high energy pirate show!
At Sam's Club the children learn about the natural world and the immense beauty of the oceans. Fun and educational, Sam's Club offers week-long summer camps for children aged 6 -13 years.
From July to September
Find out more about Sams Club by Zoomarine
Zoomarine is located close to Albufeira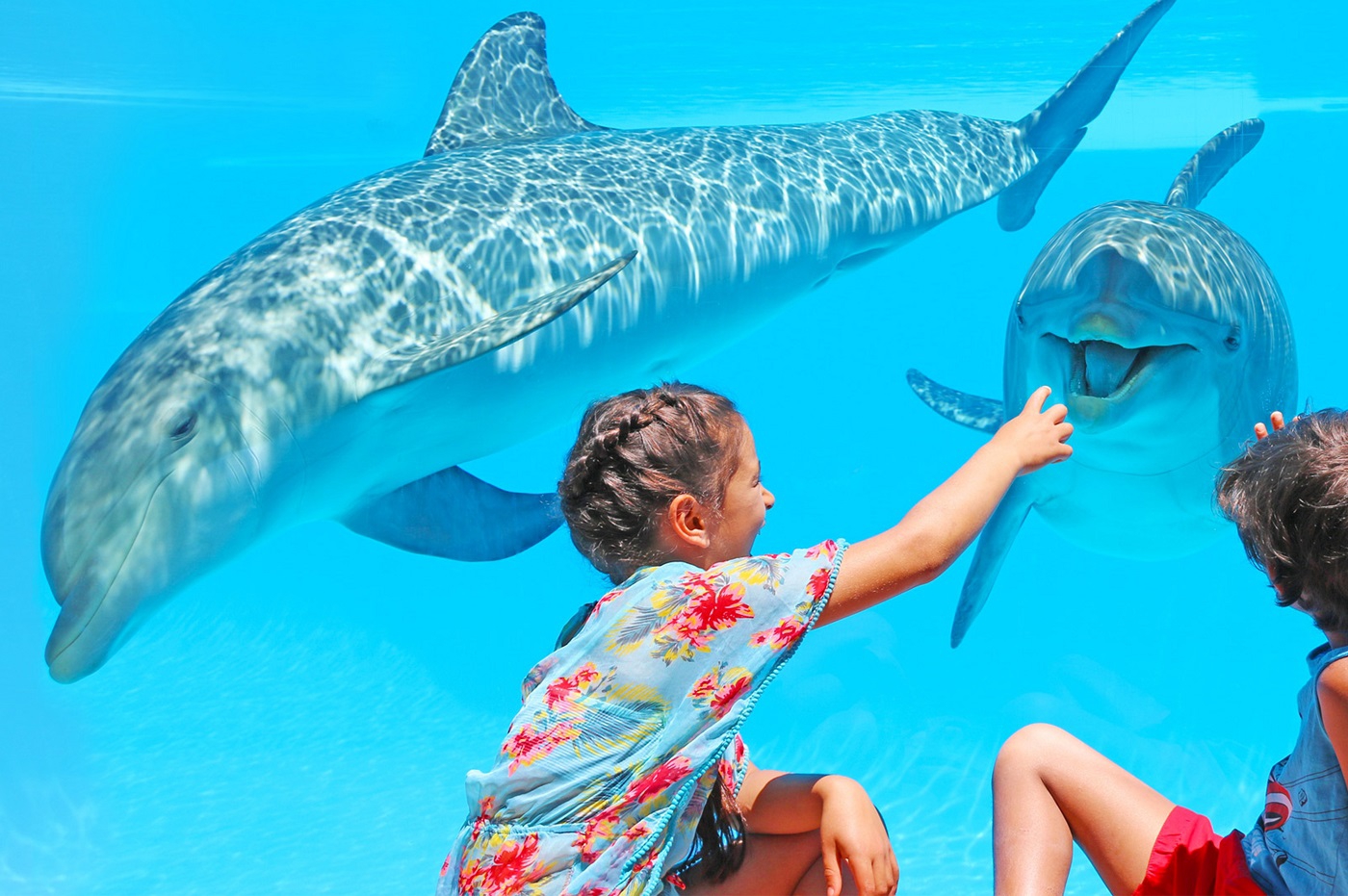 Junior Golf Camps - Quinta do Lago
Golfing camps for young players, catering for rookies looking to learn the basics of golf, as well as more experienced players. Expert coaching and fun is what's on offer, with groups limited to just 5 players per coach. Daily or weekly bookings accepted.
From July to end of August.
Find out more about Junior Golf Camps in Quinta do Lago

Junior Tennis Camps at The Campus
There are regular sessions for beginner, development and competition players, coached on the courts of The Campus, the outstanding sports facility in Quinta do Lago. This is great opportunity for the children to get familiar with tennis or to further develop their skills.
Find out more about Junior Tennis Camps at The Campus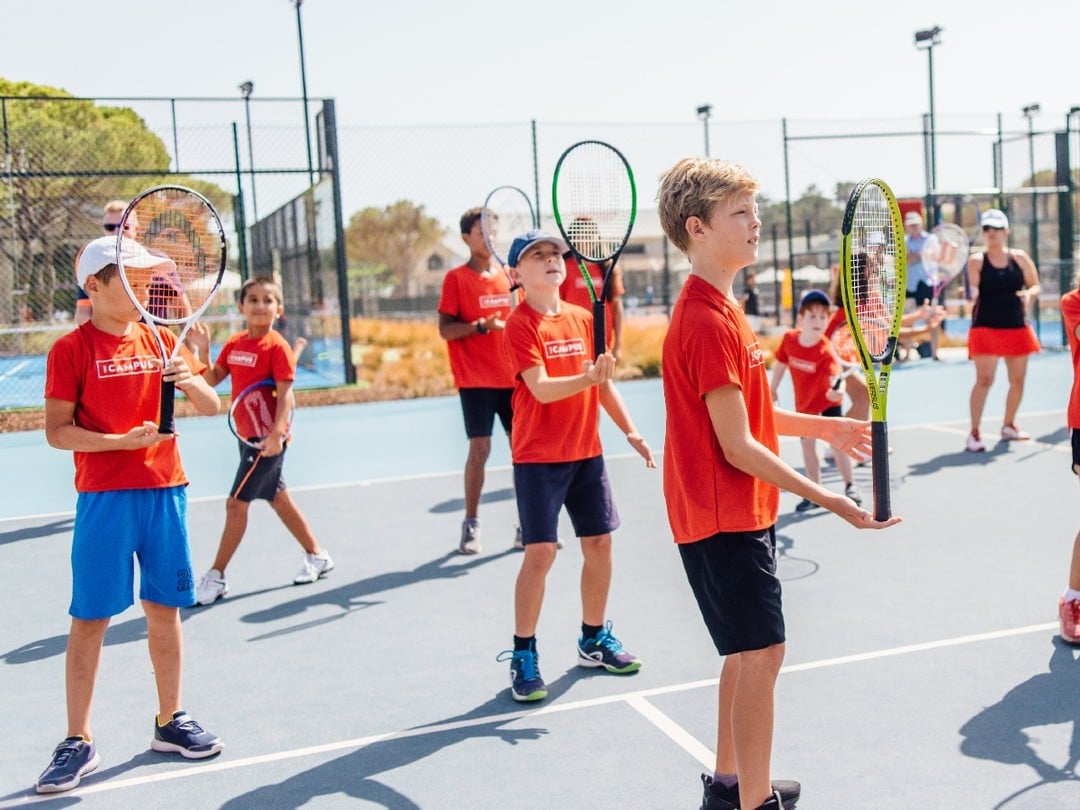 Real Madrid Foundation Football Coaching for Juniors
Join a football camp by the Real Madrid Foundation, with expert coaches currently working with Real Madrid. There are morning and afternoon sessions available and each clinic runs over 5 days. There are several dates available in the summer as well as dates for the Autumn mid-term break. A unique opportunity to give your child access to top-level coaching and insights.
Find out more about Real Madrid Foundation Football Clinics
The clinics will take place in Vilamoura.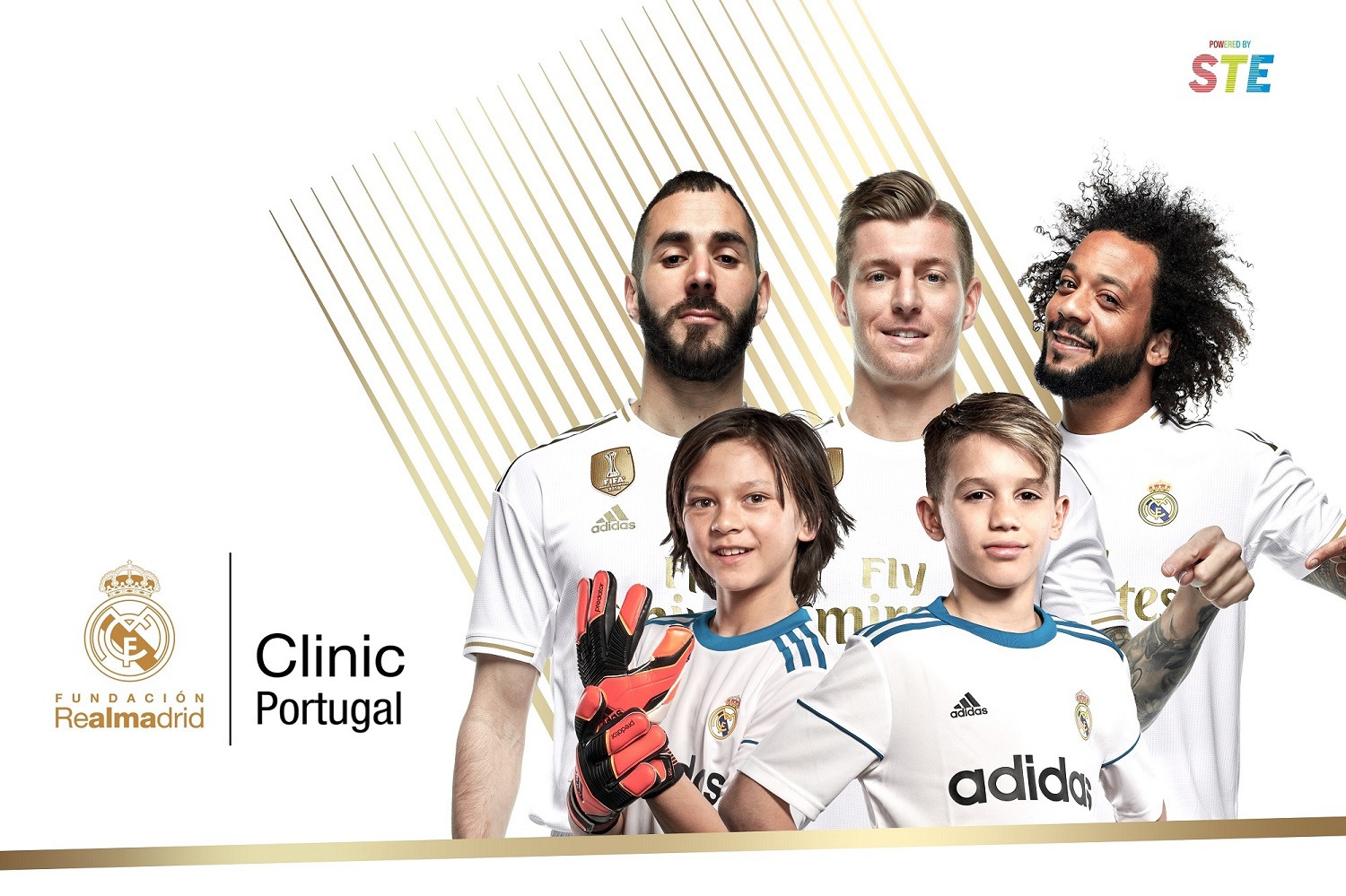 Dance Camp at The Campus
Two fabulous dance camps by Lauren Jamieson at The Campus in Quinta do Lago for those aged 8 - 16 years. Learn new moves and combos, routines and tricks, along with breathwork. The camp culminates in a live performance for family and friends.
Learn more about Dance Camp at The Campus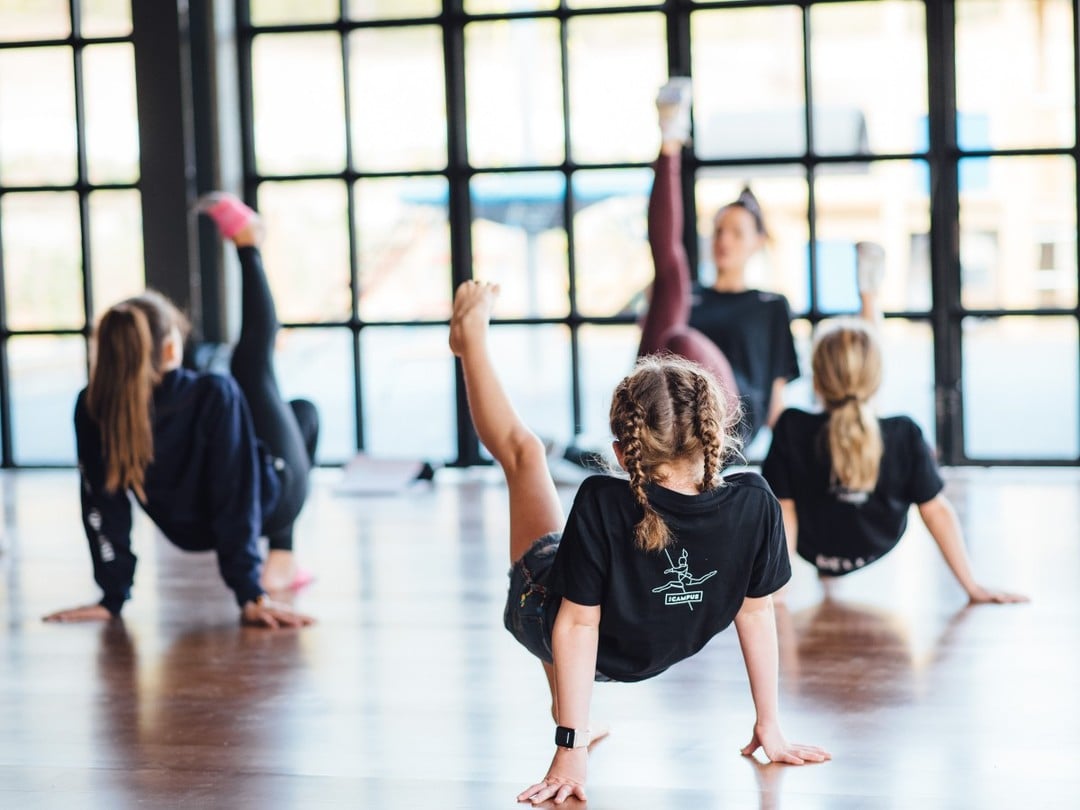 ATF Kids Club - by Algarve Tennis and Fitness Club
For children aged 6 -12, these are fun and active days with swimming, tennis, footgolf and padel all on the agenda at the Algarve Tennis & Fitness Club. Activities are monitored and tennis and padel coaching is provided by the club's coaches. Mornings only, with lunch included, children can sign up for individual days or for full weeks.
Find out more about ATF Kids Club
ATF is located close to Vale do Lobo

Junior Football at ATF
Football School for kids with Brian Rodgers at Algarve Tennis and Fitness Club! Monday to Friday, 17:30h to 19:30h. €8.00 per session. Special penalty shoot-out sessions on Fridays. Learn some skills and have some fun!
Find out more about Junior Football at ATF.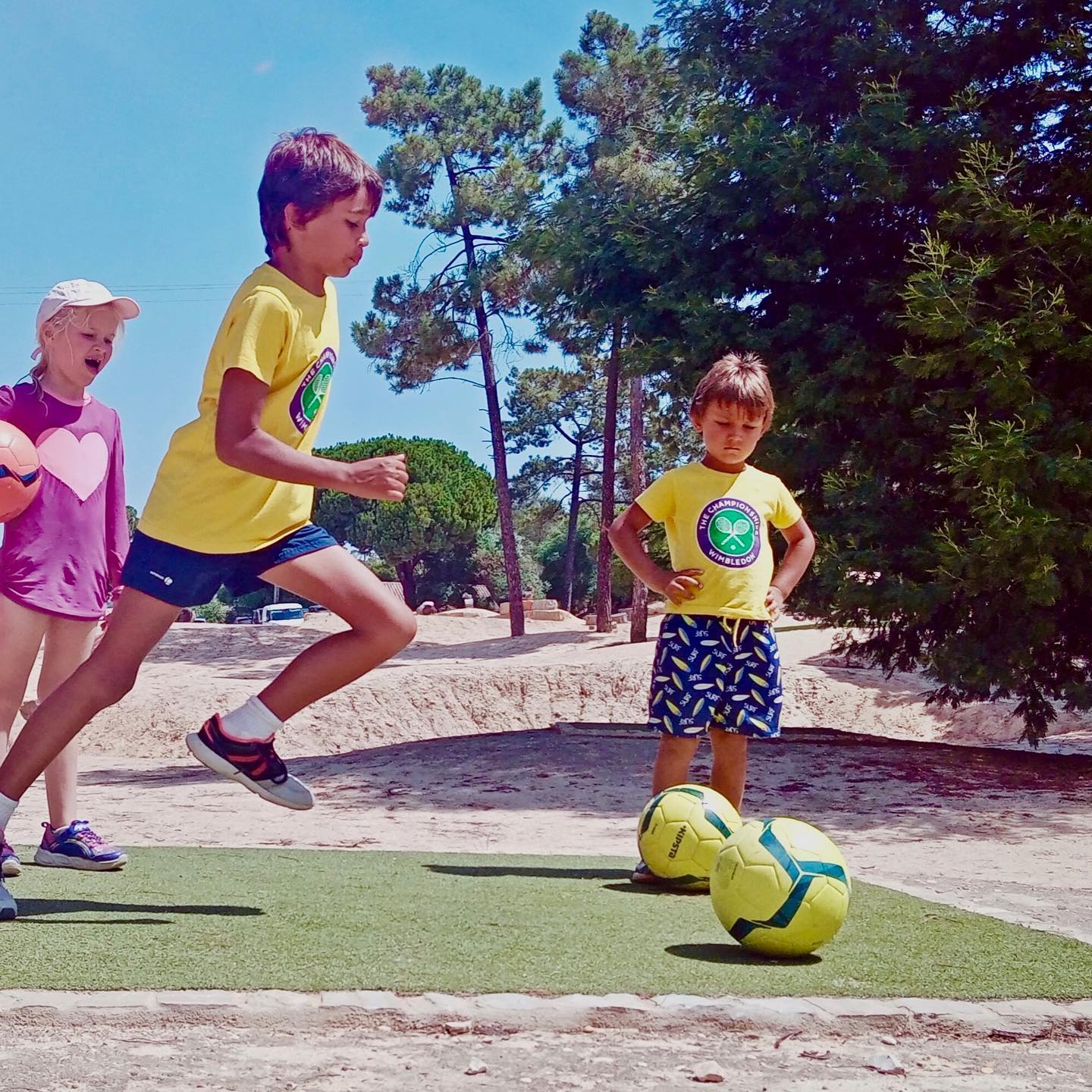 Summer Camps at Lagos Zoo
A fabulous spot for family fun, the Zoo is a great venue for kids' summer camps. There are workshops, activities, peddipapers, music and lots of animal fun, including time in the penguin pool!
Find out more about Summer Camps at Lagos Zoo.

Summer Talent Camps by Luz Cultura
Encouraging children to discover their talents and passions, there are masterclasses in art, music, theatre, dance and sculpture, all taught by professionals. Culminates in a Grande Finale exhibition where the children showcase their achievements.
Find out more about Summer Talent Camps by Luz Cultura, which take place in Praia da Luz.

In addition to the above, there are several excellent options organized by municipalities across the Algarve as well as at science centres.

Most Algarve councils offer Férias de Verão for children - supervised activities and sports for children of various ages. Very reasonably priced, places can be limited, so advance registration is advised. Check your local council (camâra municipal) webpage.

Living Science Centres - Centros de Ciéncia Viva
There are centres in Lagos, Faro and Tavira. They have fabulous permanent exhibitions as well as regular workshops and summer clubs. Check their websites for details of what's on offer (in Portuguese).
Centro Ciência Viva Tavira
Centro Ciência Viva Lagos
Centro Ciência Viva Faro