Fado - when Portugal Bares its Soul
Algarve
Fado is an eclectic form that constitutes the basis of Portugal's indigenous musical tradition
Our Top Experiences and Tours in Algarve:
If youʻre booking your trip to Algarve last minute, we have you covered. Below are some of the top tours and experiences!

Fado - the sound of Portugal. UNESCO Intangible World Heritage. Discover the beauty of portuguese Fado in the Algarve.

Most people are familiar with UNESCO and its World Heritage List. Perhaps you've walked upon the Great Wall of China, gawped at the Taj Mahal, or swam above Australia's Great Barrier Reef? What you may not be aware of, however, is having heard a UNESCO treasure, or having tasted one of its treats, or having partaken in one of its activities.

This is because there is a lesser-known section of UNESCO's stock headed 'intangible'. These are treasures that cannot be called 'sites'; they are not physical things that can be ticked off a list, or captured entirely in a photograph. Rather, they are traditions that define cultures, practices which make one people different from another, customs that give places an identity.

It is within this category that can be found a selection of traditional genres of music from around the world, for many of which 'intangible' is a very apt description. While Western eyes and ears are used to the relatively dependable formalities of Western music – rock bands that play in designated venues in front of audiences who jig and cheer; classical music performed in concert halls to a seated audience who refrain from doing anything much at all until the musicians finish playing – there are scores of indigenous musical genres that are impossible to place within a neatly described box, or sum up succinctly.

One such genre is Fado, which, on 27th November 2011, became the latest treasure to be added to UNESCO's collection of intangible spectacles.

With roots that stretch from African slave chants to the shuffling rhythms of Brazil, Fado is an eclectic form that constitutes the basis of Portugal's indigenous musical tradition, and a big part of Algarve's culture. It combines music and poetry in performances that traditionally feature a single male or female singer accompanied by a wire-strung acoustic guitar and Portugal's own guitarra – a 12-stringed instrument that is distinguished by its elegant pear-shaped body.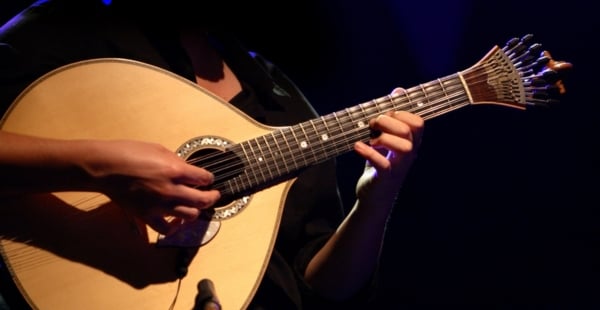 The most striking thing you'll notice when listening to Fado is its intrinsically mournful air. The tradition is closely associated with the Portuguese word saudade, translated as longing, which infuses the music with anguish and grief, a rawness of emotion that transcends cultural bounds and reaches straight into the heart of anyone present. It is this which leads many to describe Fado as an expression of Portugal's soul.
The tradition can be heard in formal performance settings as well as designated Fado houses, enacted by both amateur and professional musicians. Amália Rodrigues is the singer attributed with having brought Fado to a world audience, and remains the form's greatest exponent despite her passing in 1999. The closest challengers to her throne are Mariza, who is currently hoovering-up awards and carving her name into the annals of Portuguese music, and Carlos do Carmo, who, like Rodrigues, has done a significant amount to disseminate Fado around the globe.
Despite having originated in Lisbon, Fado is now prevalent throughout Portugal, and, indeed, the world at large. There are plenty of excellent opportunities to experience it in the , of course. Many restaurants and clubs in the region hold Fado nights and events such as the 6th Fado Gala bring some of the greatest musicians Portugal has to offer to the country's crisp southern coast. The historic setting of Porches Velho restaurant in the village of Porches, Lagoa, is the pefect venue for a traditional Portuguese Fado evening, accompanied by delicious food inspired by the flavours and produce that have marked Algarve cuisine for centuries. Porches Velho hosts regular Fado evenings where you can experience first hand the mournful beauty of the genre.