Sir Cliff Richard and Algarve wines
Food & Drink
The combination of superstardom and fabulous wines is a potent one.
Possibly following his own advice to take a Summer Holiday, Sir Cliff Richard discovered the Algarve many years ago. It was the beginning of a long and mutual love affair whose path has lead to the creation of one of the Algarve's finest wineries – the Adega do Cantor, near Albufeira.
At the Adega do Cantor (which translated from Portuguese means the Singer's Winery) Sir Cliff and his partners produce the award winning Vida Nova and Onda Nova wines. With initial interest in the brand piqued by the association with one of music's biggest stars, the wines are now appreciated for their inherent quality and are a constant presence on restaurant wine lists across the Algarve.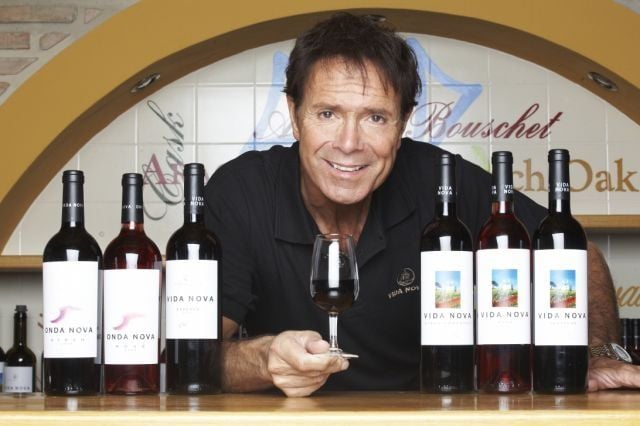 The combination of superstardom and fabulous wines is a potent one. With the announcement that Sir Cliff Richard will be signing boxes of his wines at the Intermarché supermarket near Carvoeiro, on the 2nd August, a huge rush to be in the right place at the right time has begun. Fans and fan clubs from around the world are quickly booking flights and accommodation to be in the Algarve for the signing. The actual autograph session with Sir Cliff is from 11am to 1pm on the 2nd, however, signed boxes of the Vida Nova wines will be on sale at Intermarché. There will be wine tasting sessions from 11 am on the 1st and 3rd of August and visitors to Intermarché will be in with the chance to win a guided tour of the Adega do Cantor.
The winery, set in the countryside at Guia, near to Albufeira, is the fruit of years of investment, research and labour. With produce from 25.5 hectares from three separate farms, the 200 tonne Adega do Cantor winery was designed to allow for gentle handing of the fruit, to combine traditional and innovative techniques and to allow easy access so that interested visitors could see firsthand the work carried out at the Adega.
Dates:
2nd August – 11am to 1pm – meet Sir Cliff Richard at Intermarché
1st and 3rd August, from 11am – wine tasting
For more information contact Intermarché and Adega do Cantor