Medieval Merriment in the Algarve
Inspiration
Local merchants dress in full medieval garb and minstrels pervade the streets serenading passers-by
Nestled in the Algarve's sunny tip of Southern Portugal, Silves has become renowned as a place of great historical significance. Beginning its life as a dwelling for a small riverside colony, this is a town that has endured many transformations over the years. Once the strong Roman city of Sibilis and then the Moorish town of Xelb, before the Christians finally took control in 1242, this culturally diverse district has a wealth of past wisdom to draw upon. And despite seismic damages during an earthquake in 1755, many of the city's monuments have remained surprisingly intact. Everywhere from the compact cobbled streets to the craggy Silves Castle, this stunning town surveys scenery of rolling hills and the River Arade, recalling the splendors of times gone by.
Revisiting a significant time in this triumphant historical past, every August this vibrant town turns back the clocks to stage a fully-fledged festival of Medieval merriment, a highlight of the Algarve events calendar. Aptly known as the Silves Medieval Festival, and particularly popular among locals, this is a time-travelling event where everyone plays a part. Electric lights are turned off; local merchants dress in full medieval garb and wandering minstrels pervade the streets serenading passers-by.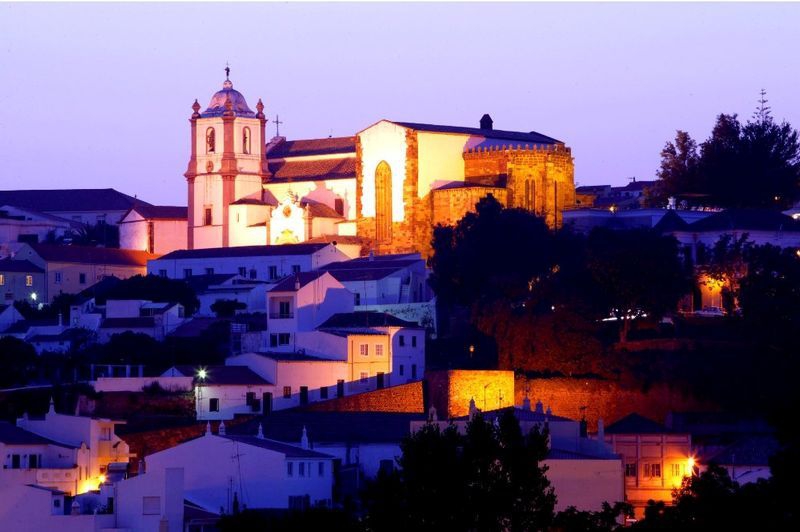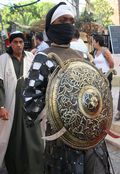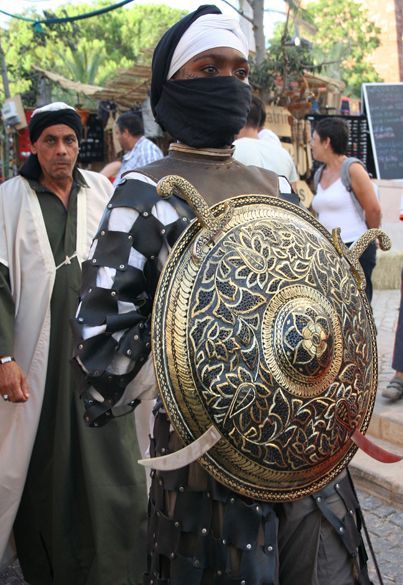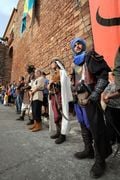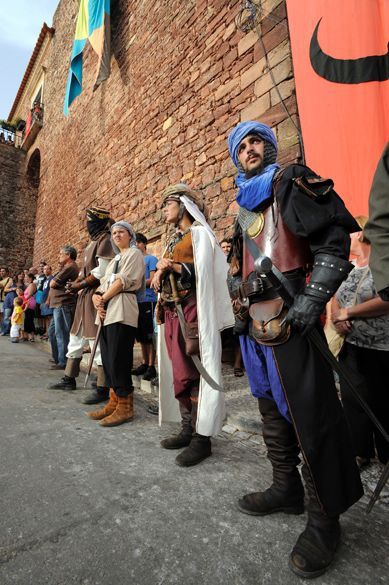 Remaining true to the era, visitors experience Silves as it once was, and are greeted with daily street scenes. Straw is strewn everywhere; horses, mules and camels transport valuable goods, and Templar Knights parade through the town with chivalrous prospects. Adding to the busy street bustle, beggars plead for alms while local merchants barter and trade. Even the local eateries enter into the contagious merriment, serving traditional wine and food in fired-earthenware to be enjoyed in the medieval manner-less way, without a knife and fork. The daily currency is converted from the Euro to the Xelb to complete the full effect of this time-travelling façade. 
Taking its rightful historical place, this year's festivities are being held from the 9th to the 15th of August with the frivolity in full-flow from 6pm until 1am. Allowing for all ages traditional costumes are available for hire in all sizes, (adults you simply can't escape!) And, with a warm and welcoming atmosphere, this fictitious journey back through time couldn't be more enjoyable.
So, as they say, the proof is in the pudding, come and experience the merriment all for yourself. Just be careful not to overload on too much black pudding as it makes medieval dancing all that more difficult…