Vendici Properties Local Spotlight: Cafe Fresco
Arts & Culture Food & Drink Hot List Lifestyle
Our Top Experiences and Tours in Algarve:
If youʻre booking your trip to Algarve last minute, we have you covered. Below are some of the top tours and experiences! Insights from Vendici Properties, shining a light on some great local businesses. Vendici is a hyper-local property agency focusing on the Vale do Lobo and Quinta do Lago areas. Here they highlight some fabulous businesses in the area that they enjoy. Meet Café Fresco, in Almancil, a super live music bar and café!

The Vendici Local Spotlight helps you discover some super businesses, from cafés to bakeries to garden centres. The Vendici team, with their in-depth local knowledge, are perfectly placed to discover some gems and they share their discoveries on their

blog

.

In the article below (originally published by Vendici Properties), read about Café Fresco a lovely arts café located just outside Almancil. It's a great venue for live music, chilled evenings and private events.
---
VENDICI LOCAL SPOTLIGHT: Café Fresco in Almancil
Our Spotlight turns to Cafe Fresco, a new music bar in Almancil, which is dedicated to providing a unique experience for locals.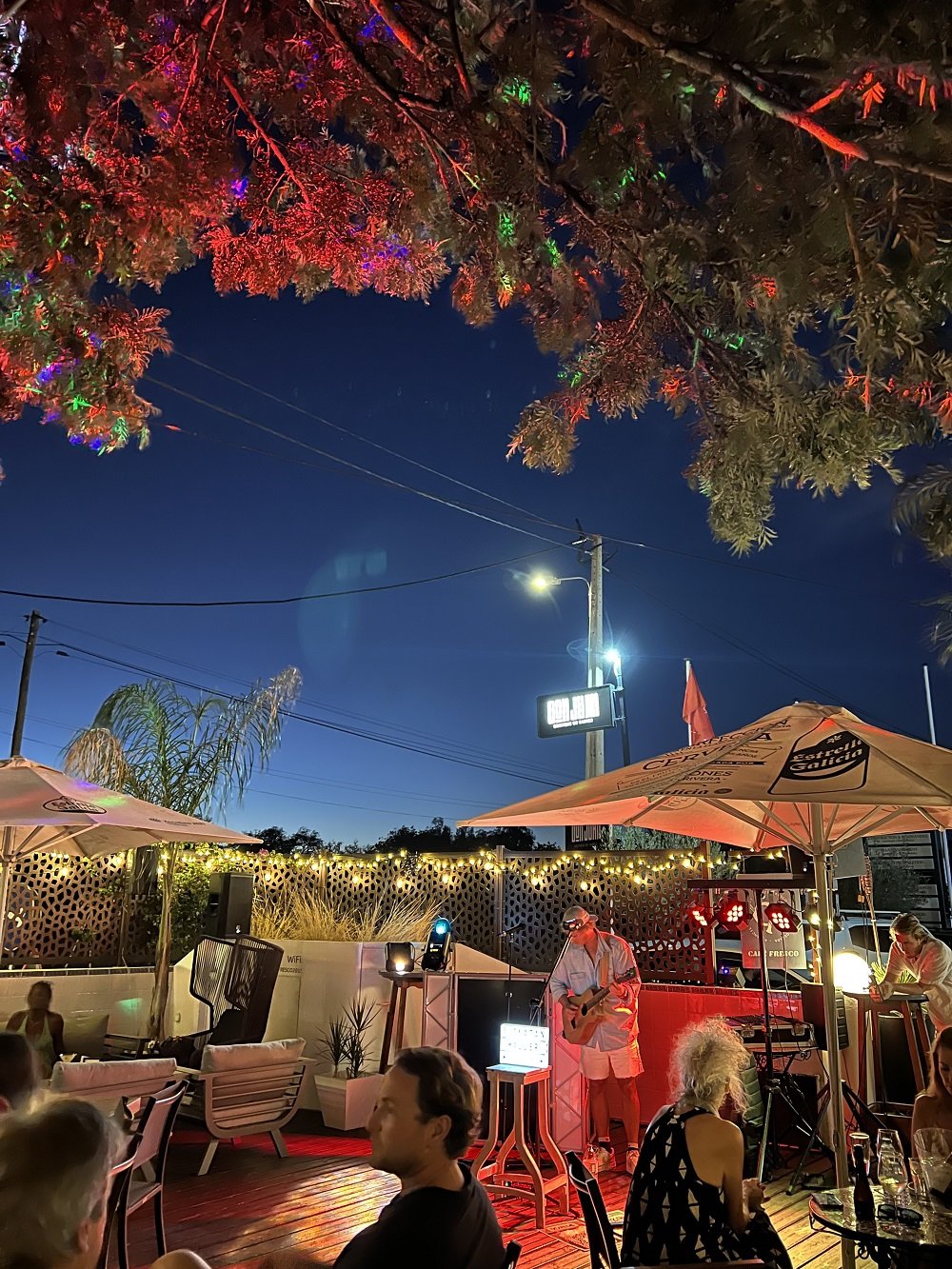 Fred, originally from England, moved to the Algarve when he was 6 years old and attended International School here. The Algarve easily became home for him as he likes the chilled culture, the distinctive lack of stress, and most importantly, the people. Fred played drums alongside many of the talented musicians in the Algarve over the years, but he dreamed of opening his own bar where the music is the focus. Fred & his neighbour Tom decided to bring this to life with Cafe Fresco. Rather than the same acts playing each week, as is standard in tourist areas, the aim of Cafe Fresco is to provide locals with something different from the usual, lots of variety, and a place people can rely on to enjoy themselves all year round.
Fred is dedicated to providing something different for those who are in the Algarve frequently or living here, so there are no regular gigs; instead a roster of different musicians every week. Cafe Fresco has rules to ensure the experience is both a fun and quality one for locals: No backing tracks, no cheesy songs, no 'Sweet Caroline' Covers allowed!
There's a variety of live music acts from Friday to Sunday & open mic nights on Monday, and live music on Thursday also. Fred is passionate about building Cafe Fresco to be the ultimate hotspot for locals, he's aiming to provide live music to enjoy every night of the week and he wants there to be a place for locals to go on a Monday night in January and listen to music if they want to.
This is a hidden hangout spot for locals, for friends to catch up with great music. If you head down on a Friday night you're bound to see someone you know. Cafe Fresco is open from 3pm - 2am every day, it's a place to go afternoon or night for good music: catch up with friends, enjoy pub food such as sliders or dips, or grab a cocktail and dance.
The Cafe Fresco music schedule is posted each week to their Facebook and Instagram channels so follow them for all the details.