Lagos Zoo takes in captured Albino Python
Editorial Press Releases
2.6m python in recuperation at the zoo
Lagos Zoo is known for its excellence in the care and well-being of animals with a focus on conservation and protection. So when an 2.6m albino python was discovered in the Algarve countryside,
Lagos Zoo
was the natural destination for the animal to recuperate.
On the 5
th
of March a group of hikers enjoying the beauty of the Fonte Benémola protected area, a
popular walking spot
, came upon a large snake. They contacted the Portuguese Nature and Forest Conservation Institute (ICNF) and the animal was captured and taken to the ICNF facilities in Quinta da Marim in Olhão, where it was discovered that the snake had no ID or registration.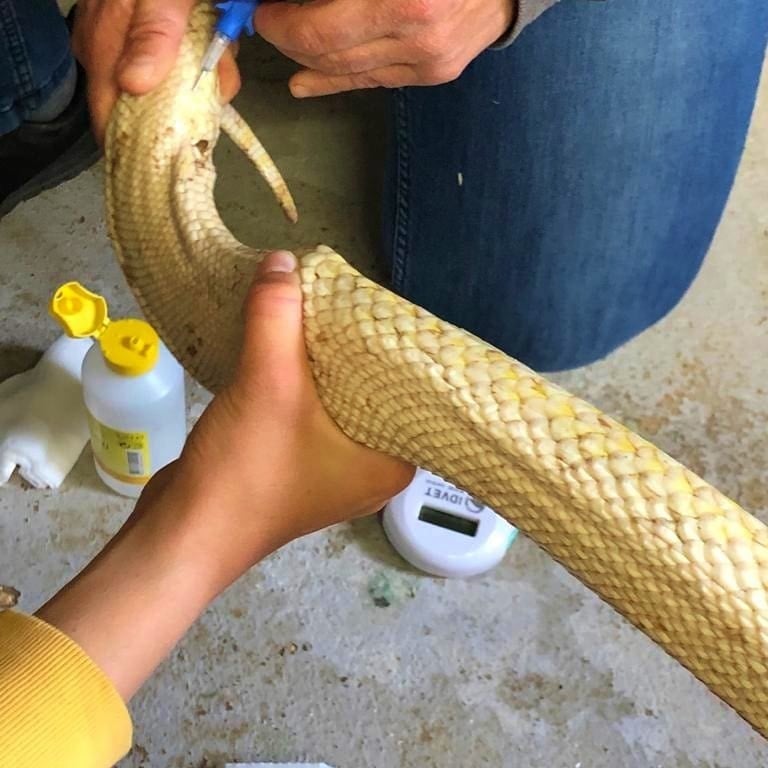 The following day the python was brought to
Lagos Zoo
. The zoo is known for its work on behalf of animals and participates in several captive breeding programmes through the EAZA (European Association of Zoos and Aquariums) and regularly receives endangered species that remain with the zoo for some time. The python – an albino burmese python (Python molurus bivittatus) – measures 2.6m and weighs 5kg. The animal was fitted with an ID microchip and is now in rest and recovery mode, in quarantine, at the zoo.
Burmese pythons are one of the five largest species of snakes in the world. They can grow to up to 8m and live for 25 years. Native to South East Asia, these snake populations, and the albino python in particular, have been threatened by commercial exploration in the pet trade.
Lagos Zoo is located near Bensafrim, Lagos. It is home to over 150 species of animals, some on the threatened species list such as African penguins, Tapirs and Darwin's Rhea. The zoo is open every day.