Is September the best month to visit the Algarve?
Hot List Inspiration Lifestyle
Top reasons why you should visit the Algarve in September
What is the best month to visit the Algarve? Right now, we think its September! Here are our best reasons why September is a great month to visit the Algarve. There's nothing wrong with the other 11 months, but September is special....
Top Reasons why September is the Best Month to visit the Algarve
1. The weather
There are no guarantees of course, but the weather in the Algarve in September is generally fabulous. Usually, it is not quite as hot as July and August, when it can get well up into the 30ºs. You can expect day temperatures to hover around the high 20ºs to low 30ºs at the beginning of the month and to settle around the mid to low 20ºs by the end of the month. Nights are cooler than peak summer but still mellow and perfect for enjoying some great outside dining. Perfect weather for golf, tennis, padel and whatever sport ticks your box, as well as lazy days at the beach or exploring on foot. See some of the Best Walks in the Algarve.
Beach clubs such as NoSoloÁgua and WELL are still in full swing for you to enjoy.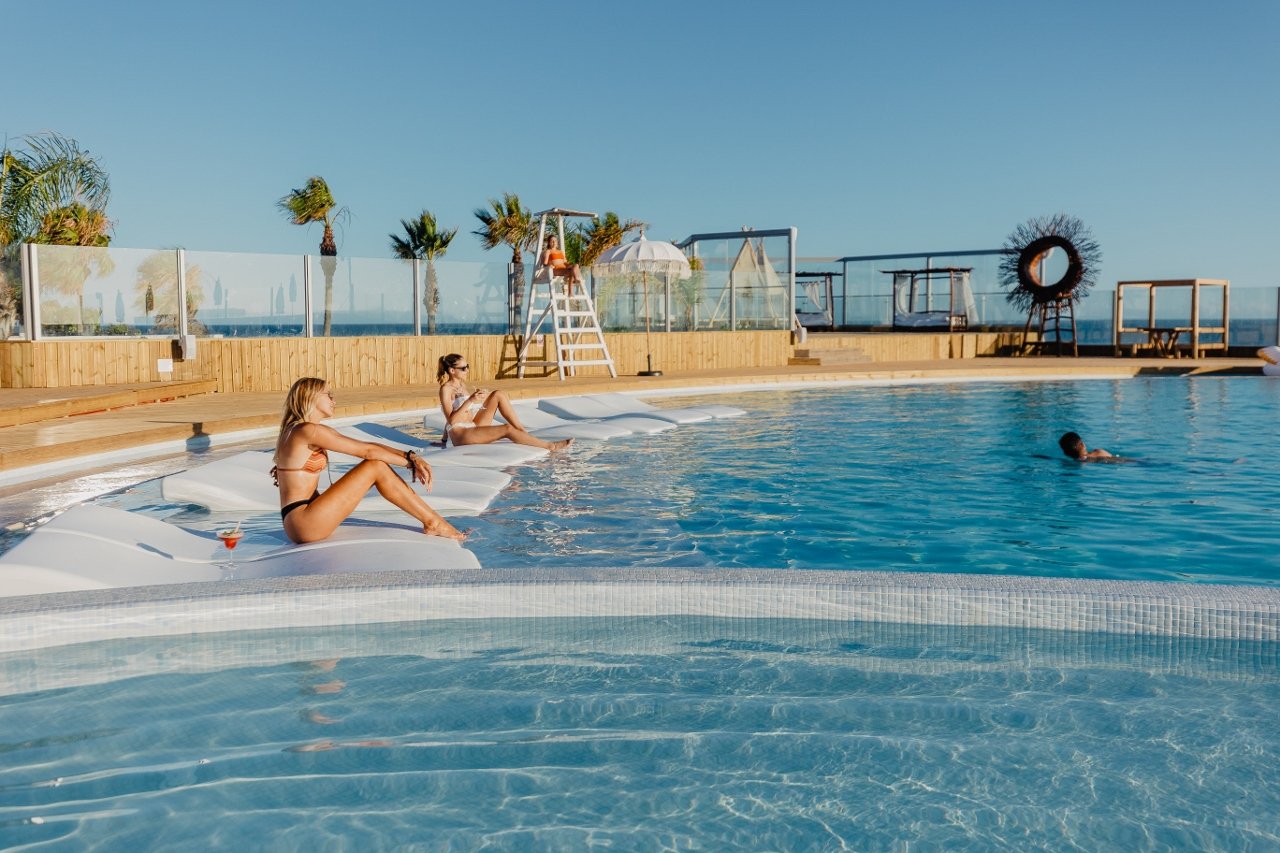 WELL Beach Club, Vale do Lobo

2. Fewer crowds
The summer buzz is fun but may not be to everyone's taste. September in the Algarve is less hectic. There is less traffic on the roads, so roadtrips to explore are a great option. See top scenic drives in the Algarve. The beaches are less crowded too, even the beaches at popular resorts like Albufeira, Vilamoura and Praia da Rocha. You can find pristine stretches of sand just for you. The sea is inviting too. It is not unusual for the sea temperature to be more appealing in September than August.
Another advantage to there being less crowds is that you can more easily get great tables at
restaurants
. There are so many
restaurants with fabulous views
, you're going to want to be in the frontline.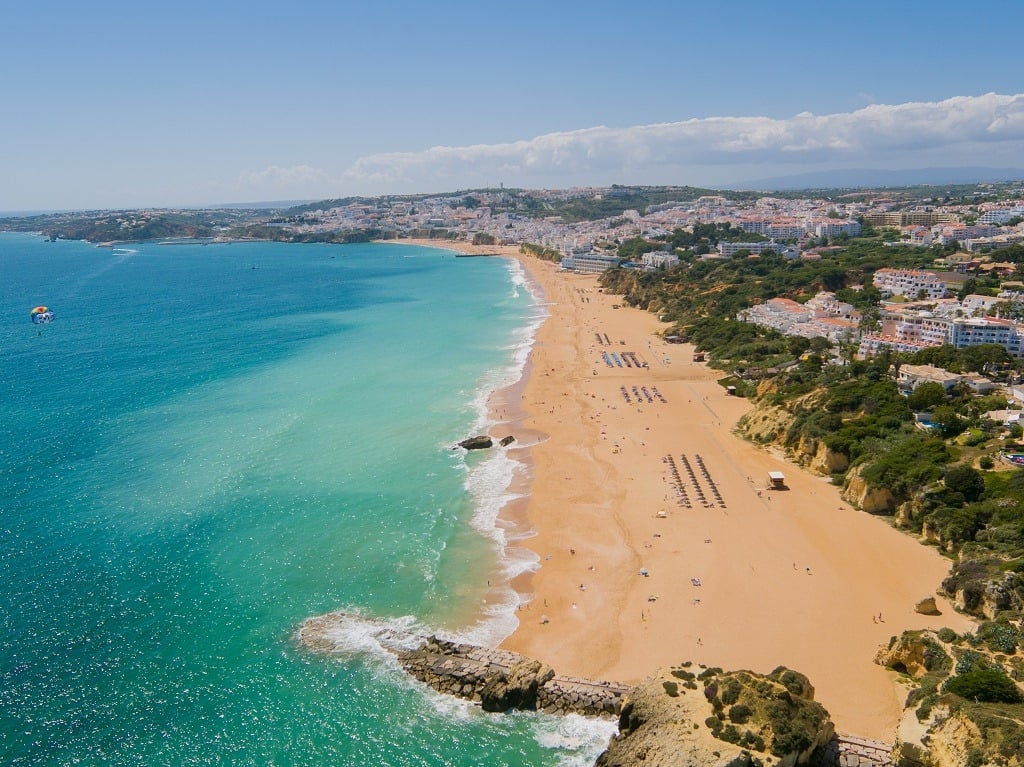 3. There's still plenty happening
There are parties galore in July and August all across the Algarve. However, September is also a month with a full
calendar of events
.
There are fabulous boat parties and sunset BBQ on the beach boat trips.
For boat parties departing from Portimão see
Ophelia Boat Parties
For boat parties departing from Albufeira see
Belize Boat Parties by AlgarExperience
And there are plenty of DJ sessions and parties on the beach too.
See
Sunset Beach Lounge
at Armação Beach Club
WELL Beach Club
has amazing Bali beds and sea-view jacuzzis to tempt you, while there is
live music
at the restaurant during the day and again at night.
And NoSoloÁgua continues their sunset sessions in September.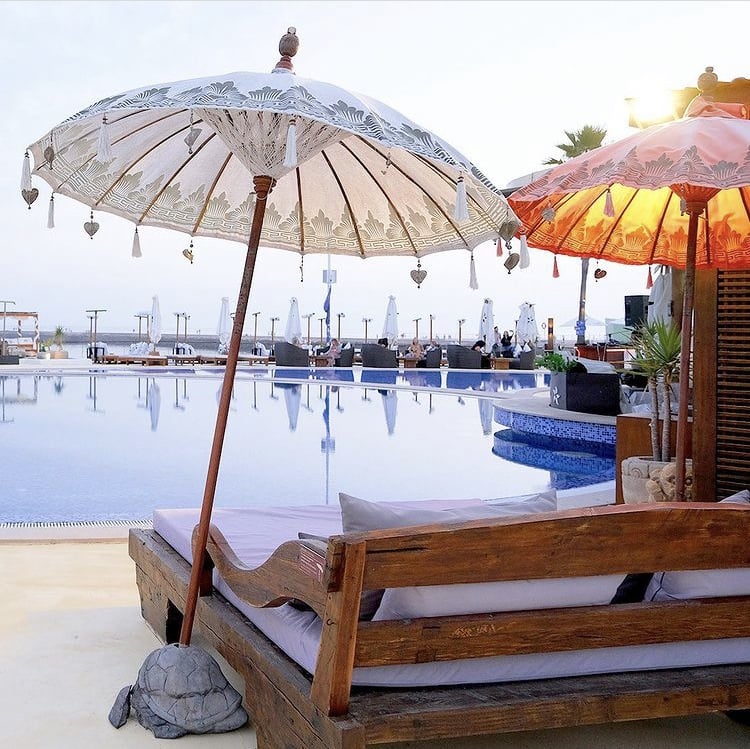 NoSoloÁgua, Portimão
For something totally different, join the fun of Oktoberfest at VILA VITA Parc's Biergarten from 29th September to 6th October. Beer, bavarian food and an oompah band! Find out more about
Oktoberfest at the Biergarten
.
Bonus Reasons to visit the Algarve in September
It is more likely you will find holiday deals and value airfares in September. There is a great choice of airlines flying into
Faro airport
- shop around for the best deals.
If you prefer your travel to be
child-free
, in September there are fewer families on holiday as the school year gets underway.
And as a particularly nice bonus, while there may be a few more clouds in the sky in September, they do make for
amazing sunsets
.
Check our Events Calendar to find out
what's on in September
.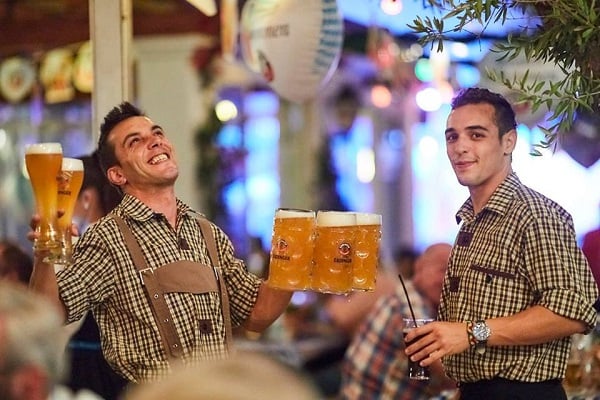 Oktoberfest at the Biergarten