Ideal Homes Portugal features on Channel 4's Sun, Sea & Selling Houses
Inspiration Lifestyle Press Releases
Sun Sea and Selling Houses is the hugely popular Channel 4 show that brings expat real estate agents and aspiring expat house-hunters together in the search for that ideal property. The 2022 season (the show is now in its 5th successful series) features the Algarve and the team from Ideal Homes Portugal.
Part documentary, part reality show, Sun, Sea and Selling Houses not only showcases some of the fabulous properties in the Algarve, but also the wonderful lifestyle that can be enjoyed here. The real estate agents that feature on the show don't just display their expertise on all things property-related, but also give a glimpse of what life in Portugal can be like. Something the audience of Sun, Sea and Selling Houses really appreciate, bringing the dream of moving to the sunny Algarve more clearly into focus.
The
Ideal Homes Portugal
team features in multiple episodes of Season 5. Christ White (Ideal Homes founder), his wife Claire Wheatley, and CEO Angela Worrall are all Britons who have moved to the Algarve, so they know only too well the excitement and trepidation such a move involves. They are also integral to the success of Ideal Home Portugal, bringing expertise, professionalism and lots of energy to buying and selling properties all across the Algarve.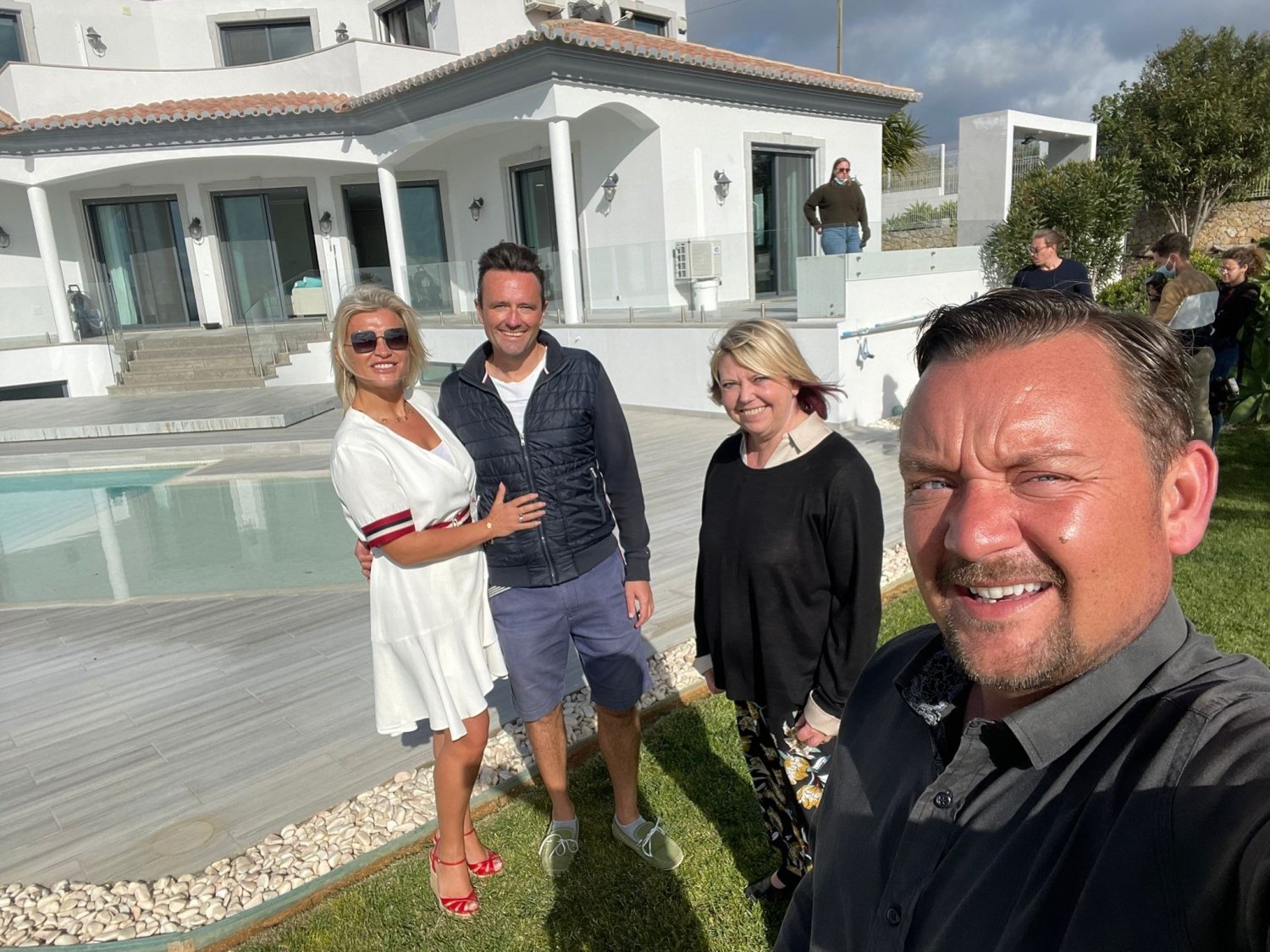 Ideal Homes Portugal has two offices in the Algarve – the show features the recent opening of the office in Lagos, as well as an office party at the Vila Sol office, close to Vilamoura. But it's not just fun and games. The show follows the team as they accompany house-hunters on their search for the property that ticks all their particular boxes.
The expertise of the Ideal Homes Portugal team makes all the difference. They know the area and its markets very well, know the best new developments, know the investment potential of properties and they know the unique characteristics that give each location its own special flavour. There is even a dedicated
Ideal Homes Mortgages
team to ensure the best financing deals for their clients. All this knowledge is there to help the happy house-hunters on their quest for that special property that will make them Algarve home owners.
The series shows off the beauty of the Algarve – sunny days, the glorious scenery, the fabulous food. There's even a spot on making pastel de nata!
Series 5 of Sun, Sea and Selling Houses started on 4
th
April 2022. Ideal Homes Portugal and the Algarve feature in the following episodes:
Monday 25th April @ 5pm (UK time)
Wednesday 27th April @ 5pm (UK time)
Monday 2nd May @ 5pm (UK time)
Wednesday 4th May @ 5pm (UK time)
Thursday 5th May @ 5pm (UK time)
Find out more about
Ideal Homes Portugal
Check out their
YouTube channel
for information on new developments, webinars on legal and financial advice and episodes of their very own
IHTV
.