6 ways to add fun to your home
Editorial Family Fun Inspiration Lifestyle
Our Top Experiences and Tours in Algarve:
If youʻre booking your trip to Algarve last minute, we have you covered. Below are some of the top tours and experiences! Thanks to Covid, we've all been spending more time at home. Many of the things we love to do have been curtailed, such as eating out at our favourite restaurants, going to the gym, playing golf or meeting up with friends. However, there is good news. Even if restrictions continue in place, there are plenty of ways you can get more enjoyment from your time at home, get better use of the outdoor spaces and add value to the property too

.

Check out these boredom-buster ideas to add a little oomph to your time at home.

Cool, green gardens

A perfect lawn is a thing of beauty. But in the Algarve maintaining that pristine greenness takes a lot of work and a lot of water. The summer heat is unforgiving and you may well end up with a scorched earth rather than a cool green look. Enter

Grasshopper Greens

. They install t

op quality synthetic grass

lawns that require

little to no maintenance

to look fabulous all year round, perfect for gardens, pool-sides, children's play areas, roof-top terraces….Add some comfy deck-chairs, a good book, a cold drink and you're set for summer.

Putting greens, padel and tennis

As well as gorgeous lawns, Grasshopper Greens specialize in installing

putting greens

. Any size and shape can be fitted, allowing you to keep your game sharp. The quality used by Grasshopper Greens is considered to be the most realistic putting surface around, tested and proven by golf professionals.

Racket sports fans can add a

padel or tennis court

to their property, adding not only some fun, but also value to the property.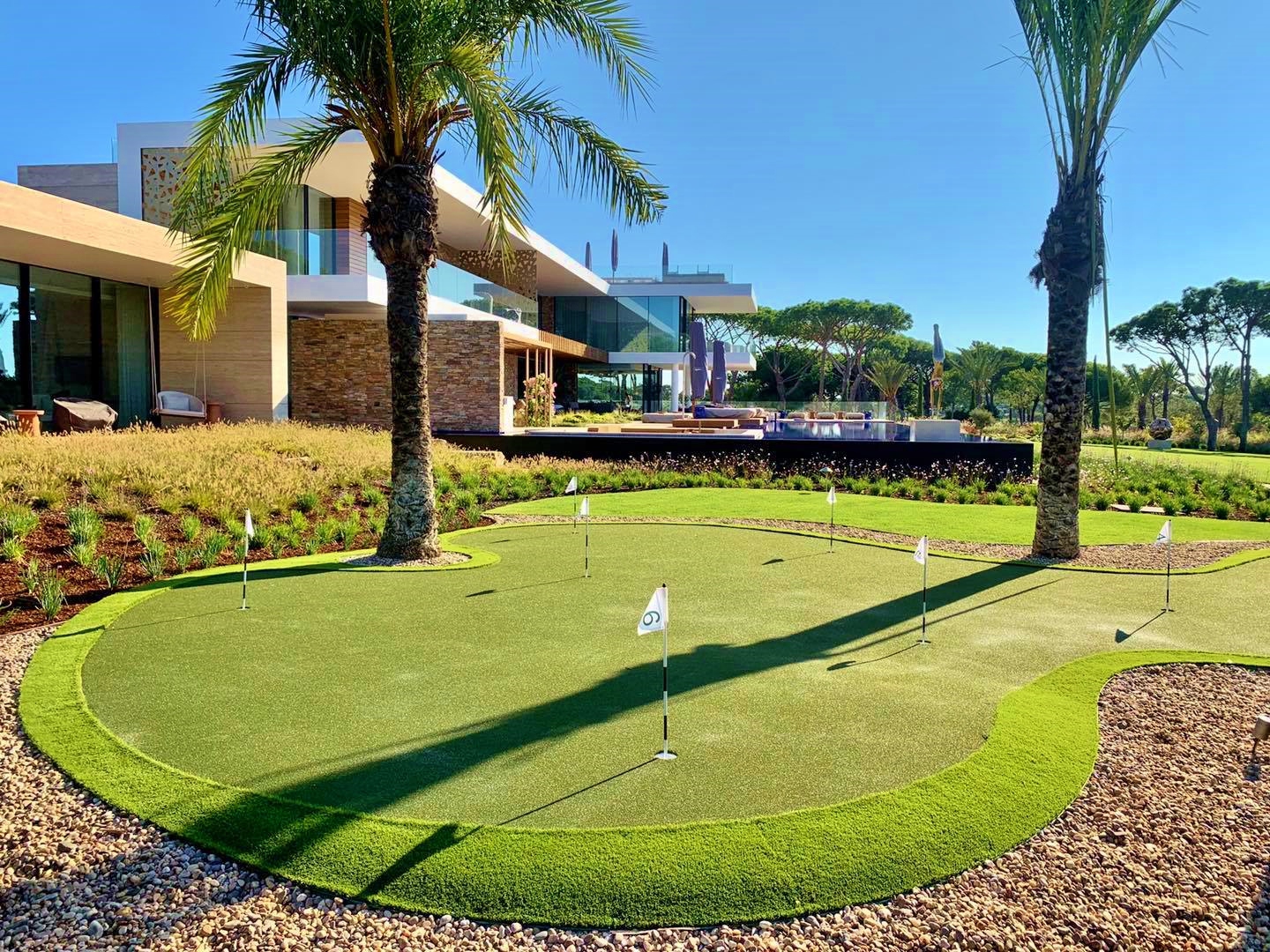 Hot Tubs
Hot Tubs are synonymous with the good life. Perfect for the Algarve's sunny outside living climate, they are great stress-busters, promoting relaxation. They are ideal for installation on roof-top terraces, in gardens, on apartment terraces or even indoors.
Algarve Hot Tubs
offers an excellent service installing tubs, home saunas and swim spas across the Algarve. They offer top-of-the-range products as well as a super after-sales service. A huge amount of space is not necessary to install a tub, and the Algarve Hot Tub team can help match your space and budget with the right tub.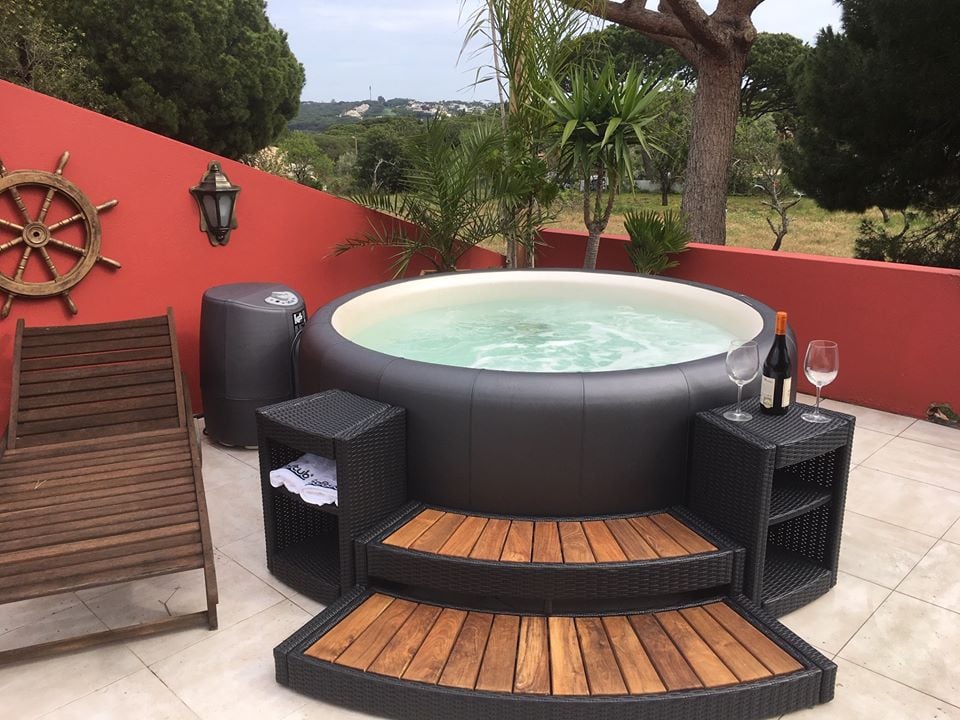 If you own your Algarve property from a distance, a good
property management company
can ensure that any upgrades, renovations or new additions to your property run smoothly. They are your representative on the ground and work with you to ensure that everything at your Algarve property is just as you want it for your arrival. Companies such as
Proquinta
not only help with special projects such as a new lawn or tennis court, they take care of the day-to-day care of your home as well as bureaucratic obligations.
Staying Connected
If you're working from home, with the kids doing much of their schooling online too, then it is possible that your internet connection is no longer quite up to the task. And of course, leisure time often means streaming the latest sports and Netflix hits. Add in Brexit and difficulties accessing UK streaming media, and it is possible that instead of relaxing with a good movie at the end of the day,
you're fighting over broadband and suffering in the hell of buffering
. A highspeed internet connection can go a long way to restoring harmony to your household.
Lazer Telecom
offers very fast fibre internet packs from Quinta do Lago to Albufeira, and they are increasing their coverage all the time.
Lazer Kids Safe
ensures you have
great internet speeds along with a safe online environment
free from inappropriate content. For more rural areas, Lazer has a new
AirFibre
service using wireless technology to deliver super fast internet to rural areas.
At home dining
Cooking and baking have seen a massive increase in popularity since Covid came into our lives, but with a gorgeous green garden and tempting hot tub to relax in, and a putting green to play on,
why would you want to spend time in the kitchen?
Instead, order in quality, delicious cuisines from around the world, delivered to your door.
VILA VITA Parc Home & Away
service delivers prime meat dishes, Asian flavours, delicate patisserie, cocktails and even cigars to your home. A stylish, luxurious and delicious dining at home experience.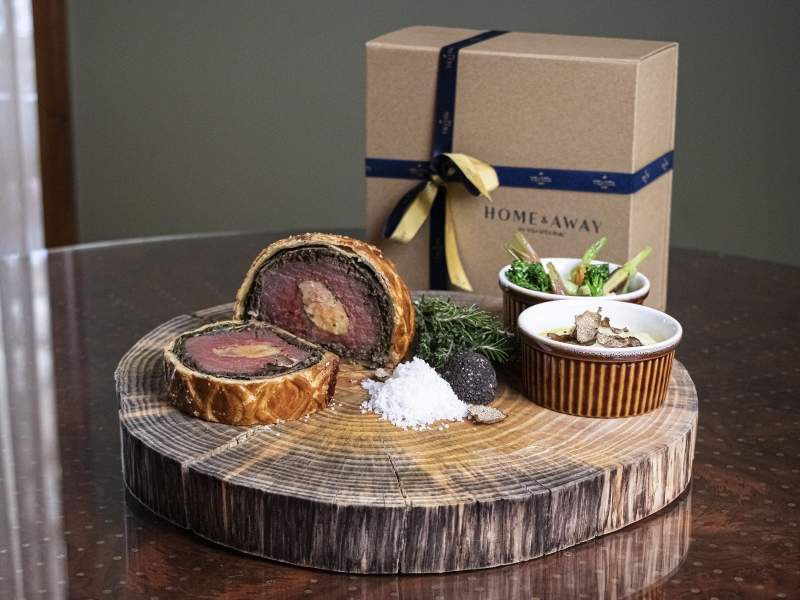 Learning something new
Lockdown and wine pair well, especially if you use the time at home to increase your knowledge of some of Portugal's fabulous wines.
Tribulum Restaurant
is running online
wine appreciation courses
, delivered via Zoom, that you, or indeed the whole household can join, voyaging across the different wine regions of Portugal. Weekly masterclasses include technical sheets and tasting notes. A case of 12 premium Portuguese wines will be delivered to your home so you can accompany the course.