Alsafari Tours - Off road tours and experiences in the Algarve
Are you a business owner in Algarve?
Promote your business 365 days a year with the #1 Guide to Algarve.
Gain MAXIMUM EXPOSURE with a 'Dedicated Business Profile'
Directions to Alsafari Tours - Off road tours and experiences in the Algarve
Alsafari Tours offers fun and relaxed off road Jeep Tours through the Algarve countryside and along the coast. Fabulous scenery, knowledgeable guides and authentic experiences make this a super day out for families and groups of friends!
Alsfari Tours whisks you away from the busy coast and takes you into a very different Algarve - an Algarve of tiny villages, white washed houses, orange and lemon groves, shepherds watching over their flocks, life lived at a slow and easy pace. Travelling on quiet country roads as well as off road up hills and down valleys, the Jeep Tour is probably the best way to discover the essence of the Algarve. As fun things to do go, this is one of the best.
There are plenty of stops along the way to admire the breathtaking scenery, to smell the incredible scent of fresh lemon leaves crushed between your fingers, to learn the secrets of harvesting cork from the bark of cork oak trees, and to sample some local produce such as Carob liquer or Medronho - a very potent local licor distilled from Arbutus berries. It packs quite a punch!
The guides on Alsafari Tours are very knowledgeable about the area, and its customs and traditions, as well as being great fun. The route the tour follows varies according to the time of year and the interests of the passengers and can include a stop at the beautiful Vigário waterfall near the village of Alte, as well as time to explore the village itself, and stops along the way at the highest points in the central Algarve.

Special mention for the Sunset Jeep Tour - starting at 6pm, explore the trails of the Algarve countryside, with time for a swim, before winding your way upwards to one of the highest spots in the Algarve for a front row view of a magnificent sunset. Includes dinner at a local restaurant. The perfect end to another perfect day!
Alsafari Tours offers Full and Half Day Jeep Tours and a super Sunset Tour with Dinner, with collection and drop off from your central Algarve accommodation.

Full Day Tour - approx. 7 hours duration, includes lunch in a local restaurant.
Adults: €48 pp, children 4 - 11 years pay half price.
Half Day Tour - approx. 4 hours duration, morning or afternoon.
Adults : €30 pp, children 4 - 11 years pay half price.
Sunset Jeep Tour - approx. 6 hours duration, includes dinner.
Adults : €48 pp, children 4 - 11 pay half price.
Reservations can be made online, by email or by phone - see details above.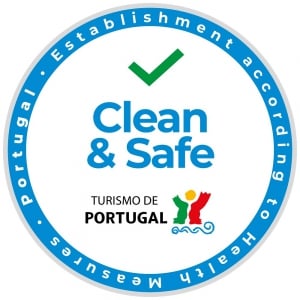 Address:

Quinta das Palmeiras

,

Rua Florbela Espanca, nº 117

,

Central Algarve

,

8200 - 132
View Larger Map