Algarve Property Agency
Mediation of the finest real estate
Rentals Holiday Rental Agencies Home and Decor Furniture Real Estate Agents Property Management Property Services Home Services Builders
Algarve Property Agency is part of the Gibson Group where everything revolves around real estate and the focus is on individuality. As a result, the group, formed by Algarve Property Agency and Gibson Design furniture shop, does not run a mass business but responds to the individual ideas of their customers, even before they start looking for the right property.

The group brings 22 years of passion and professionalism in the real estate and property market in Portugal, helping their clients find houses for coming home and feeling at home. Their expertise and experience in helping countless people find their dream properties is at your service. They believe putting your trust in someone is the greatest honour you can give them, so they build their partnerships on a foundation of trust and respect.

Algarve Property Agency is centrally located in Almancil, close to Vale do Lobo, Quinta do Lago and Vilamoura. The multi-lingual team (speaking German, Portuguese, English, French, Spanish and Russian) works closely with clients to identify their needs and wants, presenting unique properties and houses that become homes. They understand that each client has different priorities and desires, so they strive to ensure that that individuality is respected and appreciated. The Algarve Property Agency is not a one size fits all agency and they do not assume they know their clients' needs better than the clients themselves. The team works hard to understand their clients needs and desires and then to match that with the perfect property.

Algarve Property Agency is part of the Gibson Group. The Group, together with Algarve Property Agency and the Gibson Design furniture shop, provides a complete service – property search and sales, design and décor to make your house a home, in-house architects, maintenance and holiday rentals and holiday property management. All with flair and style. Take a virtual tour of Gibson Store.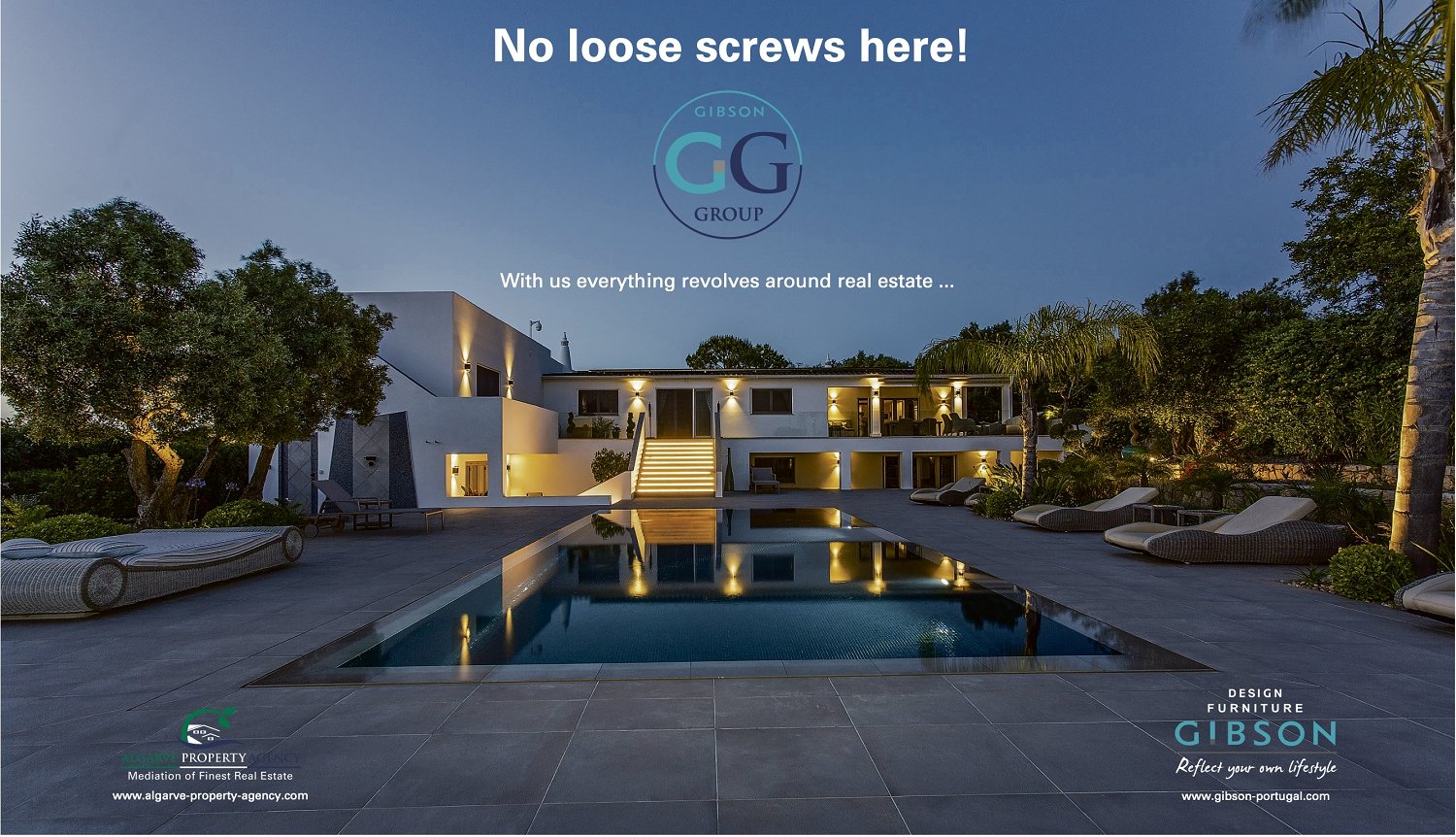 Gibson Group
Wide ranging portfolio of properties for sale featuring unique properties
Luxury holiday rental properties
In-house architects
Design and décor service
Multi-lingual team
Focus on mutual trust
Respect and appreciation for each client's individuality