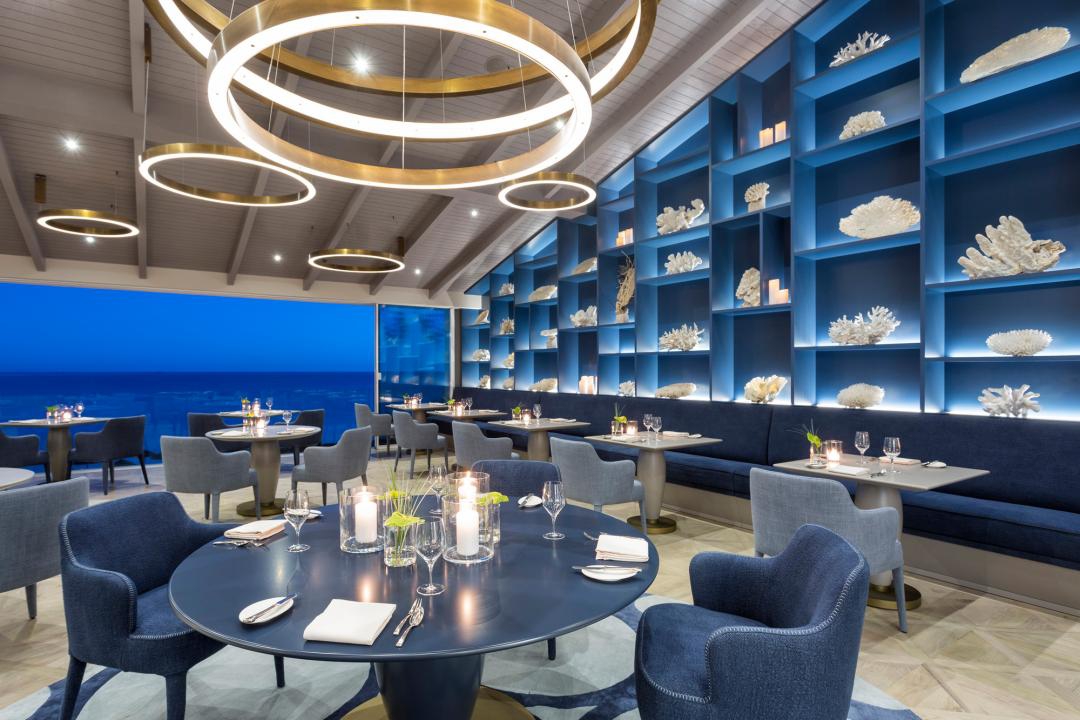 Ocean Restaurant 2021
Fine dining experiences are back!
Wed Apr 21st 2021 to Wed Apr 28th 2021
---
Rua Anneliese Pohl

,

Alporchinhos

,

West Algarve

,

Porches
https://www.myguidealgarve.com/events/ocean-restaurant-opening
---
Ocean Restaurant
MAKE ENQUIRY
BOOK NOW
Event Details
Ocean Restaurant at VILA VITA Parc, holder of two Michelin Stars, re-opens on 21st April 2021, presenting new creations and flavours, inspired by Portugal and the Atlantic.

A sublime rendition of the art of dining, Ocean Restaurant is quite unique, from the amazing food to the stunning ocean views and setting.

The Atlantic is a constant inspiration to Chef Hans Neuner. He and his team craft beautiful dishes drawing on Portuguese traditions and ingredients and the bounties of the ocean and local Algarve coast. The results are unforgettable.

The 2021 menu continues the voyage of discovery the dishes represent, going beyond continental Portugal, with inspriation drawn from the produce of Madeira and the Azores, seasoned with flavours from afar, brought to Portugal in times gone by aboard the caravels.

The menu, made up of fifteen moments, begins, just like the Portuguese Discoveries, in Lagos, with the Mackerel | Tomato | Basil anchor; followed by a shot of vitamin C with a good dose of Algarve Citrus Fruit | Codfish | Egg; next, a stopover at Terceira island with the Alcatra | Bolo Lêvedo dish; at São Miguel island with the Azores "Lírio" fish | Pineapple | Kombucha Tea; and Cape Verde's Cachupa | Sarrajão fish; ending with Madeira island, highlighted by the Cheese | Surinam Cherry | Apple moment, as if returning back to the continent.
The tasting menu respects the seasonality of the products, not only because it is a part of VILA VITA Parc's sustainable philosophy, but also to guarantee the quality and authenticity of flavours. The wine pairing is headed by Ricardo Rodrigues, who handpicks a curated selection of national and International wines, preferring limited and exclusive productions, providing unique opportunities for the connoisseurs and gourmands.

The menu costs 210 Euros and offers a wine pairing option for 140 Euros.
To see the full menu, click the attachment tab above.

Holder of two Michelin Stars, Ocean Restaurant re-opens for 2021 on 21st April.
Open from Wednesday to Sunday for dinner only
Reservations are required.
Click the

BOOK NOW

button above for reservations or more information.
See below some dishes from the new menu as well as a short video of Chef Hans Neuner and team's experience in the Azores.