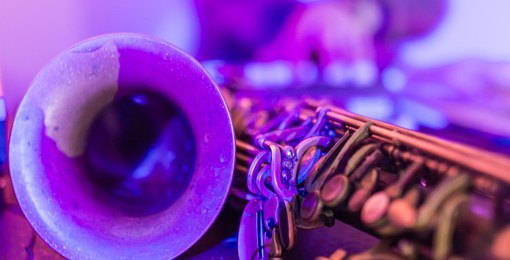 Jazz in the Wine Cellars
Jazz concerts hosted by wine producers of Silves
Fri Oct 12th 2018 to Sat May 25th 2019
---
Algarve
,

Across the county

,

Silves
https://www.myguidealgarve.com/events/jazz-in-the-wine-cellars
VISIT WEBSITE
Event Details
Jazz in the Wine Cellars is back in the Algarve for another season of great music and wine.

The third edition of Jazz in the Wine Cellarsl starts on 12th October and will run until May 2019. There will be a total of 24 jazz concerts, hosted by producers of Silves wines.

Each concert is accompanied by a tasting of wines produced by the host wineries, and also a tasting of tapas created from local produce.

OPENING SESSIONS
The first Jazz sessions will feature The Pocket Band and are scheduled for October 12th and 13th, starting respectively at 9pm. and 5pm, at Quinta do Outeiro, in Silves, producer of brands Paxá Wines and Quinta do Outeiro.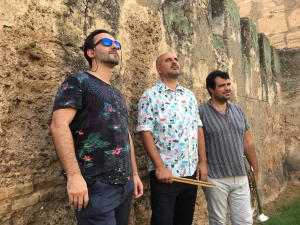 The Pocket Band

Here's the rest of the programme:
2nd November - 9:00 pm | 3rd November 5:00 pm
4'Teto Luís Nascimento
Quinta da Vinha Restaurant, Silves
Brand: Cabritos Wines

10th November - 5:00 pm | 11th November - 9:00 pm
Bruno Pedroso Trio
Quinta do Francês, Silves
Brands: Quinta do Francês and Odelouca

30th November 9.00 p.m. | 1st December 5.00 pm
Hot Four
Quinta dos Vales, Lagoa

18th January 9:00 pm | 19th January 5:00 p.m.
Zeus Faber
Quinta João Clara, Alcantarilha
Brand Name: João Clara

9th February 9:00 pm | 10th February 9:00 pm
Ana Alves Quartet
Quinta do Barradas, Silves
Brand: Barradas

22nd February 9:00 pm | 23rd February 5:00 pm
Analog Music Project
Quinta Rosa, Silves
Brand: JAAP

8th March 9:00 pm | 9th March 5:00 pm
Paulo Strak Trio
Herdade Barranco do Vale, SB Messines
Brand: Herdade Barranco do Vale

15th March 9:00 pm | 16th March 5:00 pm
Tamal Hot Band
Quinta de Mata Mouros, Silves
Brands: Euphoria, Unpredicted and Convent of Paradise

12 April 9:00 pm | 13th April 5:00 pm
Mo Francesco Quintetto
Quinta da Malaca, Pêra
Brands: Malaca and Vale de Parra

26th April 5:00 pm
Rerum Ensemble
Corticeira Amorim Restaurant Reviews, Silves

17th May 9:00 pm | 18th May 5:00 pm
Desidério Lázaro Trio
Quinta do Barranco Longo, Algoz
REMIXED, KO, Barranco Longo and WHAT

25th May 5:00 pm
Miss Manouche
Castle of Silves

PRICE: 12€ per ticket (includes, in addition to the concert, wine tasting , tapas, voucher to visit Silves Castle and Municipal Museum of Archeology and a bottle of wine).

Tickets are available from BOL or from one of the following locations : FNAC, Worten, El Corte Inglés, CTT Post Offices, Youth Hostels, Serveasy Kiosks.
OVER 18s ONLY.

For more information contact the Tourism office at Silves Câmara - Tel (+351) 282 440 800 or email turismo@cm-silves.pt
OR visit the website.

This activity, organised by the Municipality of Silves, is part of the region's cultural programme 365 Algarve. The initiative aims to give a cultural boost to the places where Silves Wines are produced