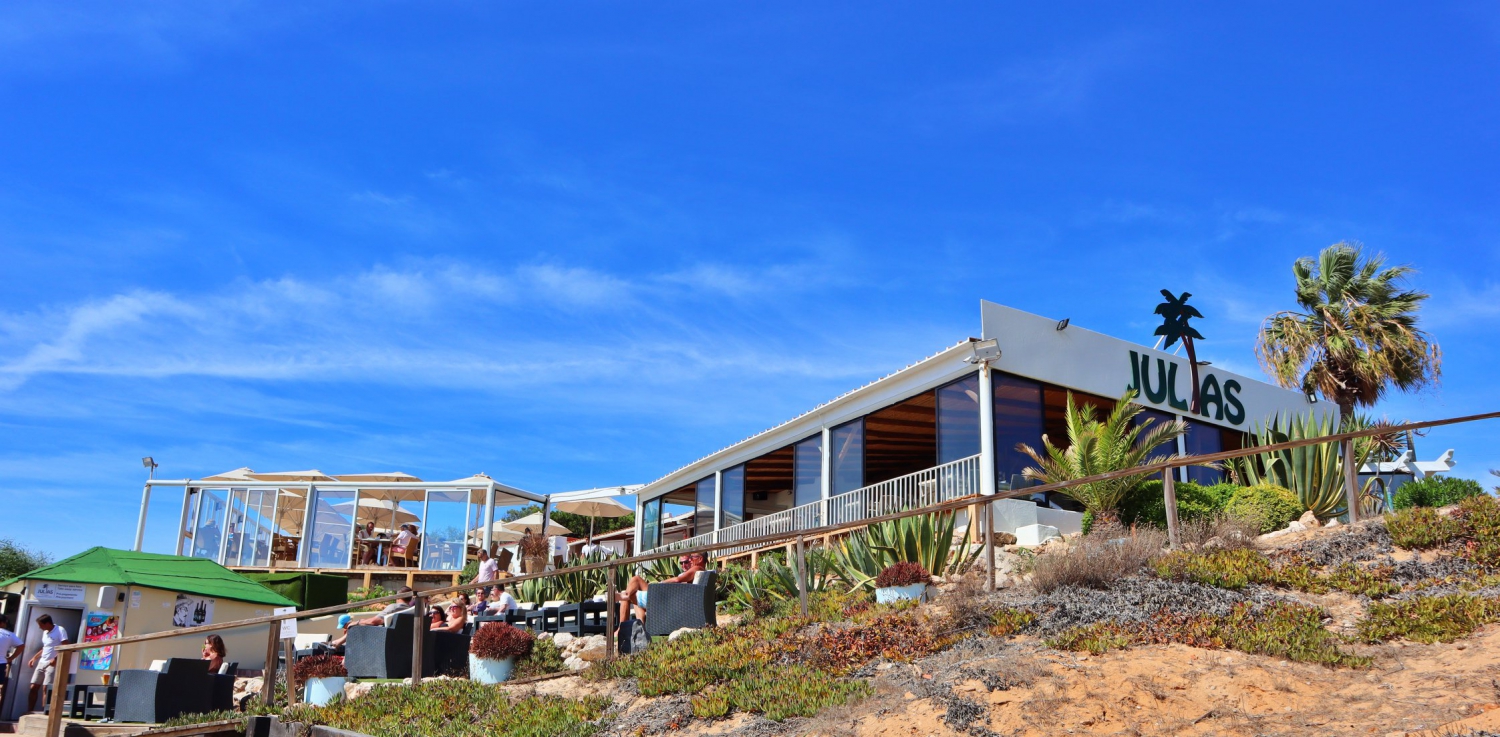 Event Details
Watch Euro 2020 at Julia's - the original beach bar! Football and good times by the beach. All the games shown on the screens at the beach bar or the inside dining room. Book your spot now!

Julia's is one of the best beach bar and restaurants in the Algarve. Relaxed vibe, delicious food and right on the beach! All the Euro 2020 games will be shown on the screens at Julia's. You can opt to stay on the sunny beach bar deck and watch the action on the big screens. Or choose the indoor dining room where the multiple screens give great views no matter where you sit, and you can enjoy fresh, tasty food to go with the football.

Advance booking is advised. Hit the BOOK NOW button above.