Summertime and the Eatin' is Easy
Food & Drink
We tried to keep it short - but it's impossible - there are just too many great places!
Our Top Experiences and Tours in Algarve:
If youʻre booking your trip to Algarve last minute, we have you covered. Below are some of the top tours and experiences!

Summer in Algarve is magical. Long, hot sunny days spent on the beach, occasional forays into the rustic villages and white-washed dotted hills of the surrounding countryside, festivals to celebrate everything from music to sardines, and of course lots of leisurely and delicious alfresco meals. Take your pick of Algarve restaurants; there are ultra-chic waterside eateries and clubs; wiggle your toes in the sand cafés and the verdant freshness of garden terraces. Below we mention just some of our favorite outside dining options in Central Algarve. We tried to keep it short – but it's impossible – there are just too many great places!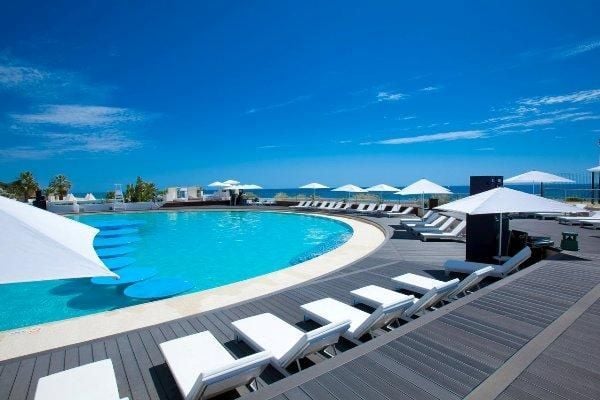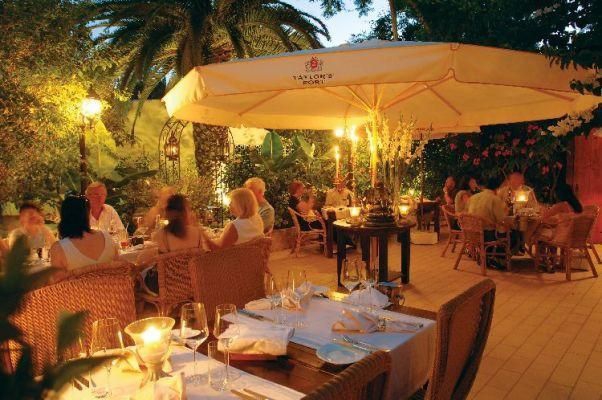 Beachside
The beachside Praça is the central hub of summer living at Vale do Lobo. You can spend all day at Breeze, starting with a vitamin-packed breakfast at Breeze Papagaio, then head to the pool and sun decks, before dinner and sunset.
Sandbanks
has a super deck overlooking the beach, while Monty's terrace gets you great views of the stage, ideal for enjoying live music. For some laid-back fun and music sessions, it's hard to beat
BJ's Oceanside
at Praia de Almargem – spontaneous dancing and singing is the norm here. Book early though or you won't get a table. For some globe-trotting chic head to Praya by Chakall where the turbaned, charismatic chef leaves his mark on the fabulous food. The evening atmosphere at Waves is magical – that glass floor and coloured lighting does strange things to your senses. Keep an eye out for the summer sessions programme. At Praia do Garrão you are spoilt for choice with superb
Algarve beach restaurants
such as Izzys and  Julia's (one of the very first beach restaurants) which manage to combine complete relaxation with quality food. For a more urban experience, head to the marina at Vilamoura where you have a huge choice of dockside restaurants and bars.
The News Café
has a fantastic new deck for 2012 – perfect for people watching.
Fine Dining
Shake the sand from your toes and head for a green and calm oasis; visit
Florian Restaurant
where Dutch hosts Karin and Peter have crafted a masterpiece of hospitality and fine dining.
Casa Velha
restaurant, the original farmhouse and starting point to today's Quinta do Lago exudes timeless grace and charm, the courtyard fountain providing soothing background music. At
Casa do Campo
you can dine beneath the broad leaves of the century-old fig tree. Just be careful of falling figs! And you can combine Michelin star quality and al fresco dining at Willies in Vilamoura. At
Gourmet Natural
enjoy South-American hospitality beneath the stars.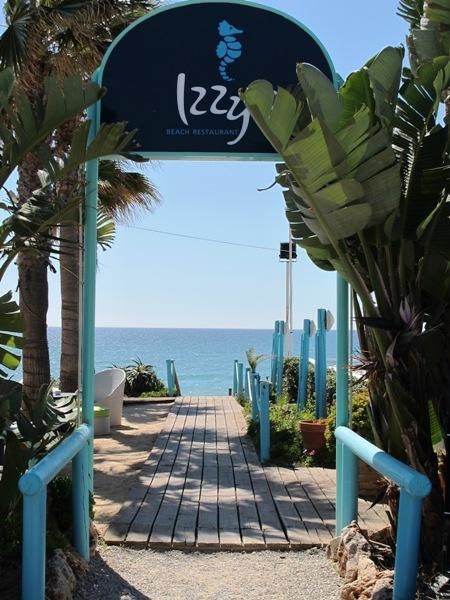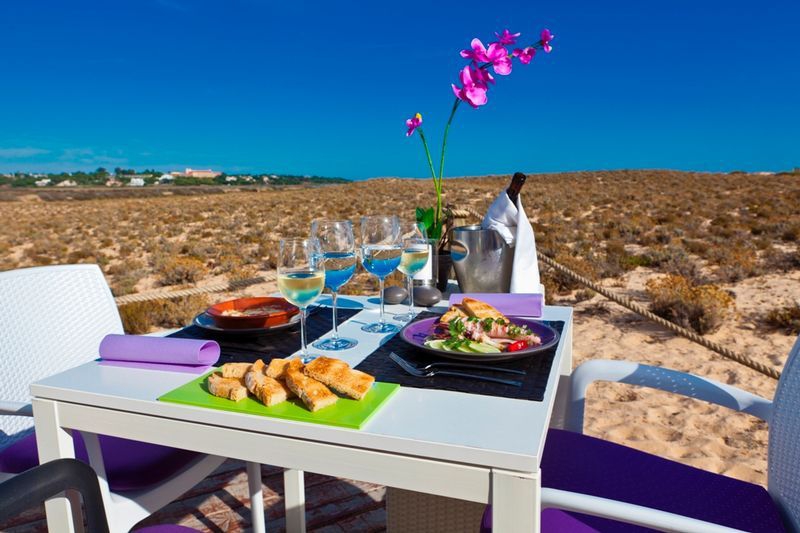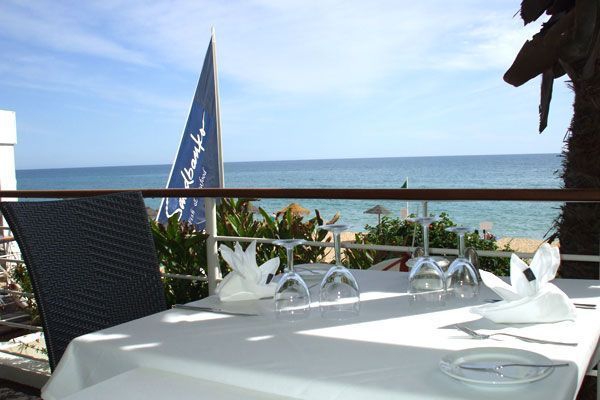 Green Oasis
Casa da Quinta
has an excellent terrace with views across stands of pine trees. There is a BBQ and bar area on the terrace, making it ideal for private parties or weddings. At
Mr.Freddies
the courtyard and central fountain set the stage for some tableside entertainment with flambée artistry producing delicious results. Hidden from view, the garden terrace at
Nelitos
is a welcome dining surprise. A surprise too is The Albatroz restaurant set within the
Dunas Dourados Beach Club
. This looks across the pine stands, dunes and lagoon at Praia do Garrão, making for one of the most exceptional restaurants in Algarve.
Secret Garden
Step into
Parrilla Natural
and you feel you have stepped into a secret world of lush trees, warm hospitality and amazing food. A 200 year old pine tree holds centre stage, its branches providing a living canopy on the deck.