Red Chalet - the romance of the past with today's comforts
Hot List Inspiration Lifestyle Press Releases
by VILA VITA Collection
Grace, elegance and luxury in a beautiful beach-front location, the Red Chalet is the most recent addition to the VILA VITA Collection of outstanding luxury rental properties in the Algarve.
Tranquil, stylish, romantic and private, literally just steps from the beach, this is an evocative, historical building that now meets, and surpasses, all the needs of the modern traveller, delivering a hotel experience in a sumptuous private villa with endless ocean views.
The Red Chalet may be a recent addition to the VILA VITA portfolio, but the building itself comes with a rich history, dating from the turn of the 20
th
century when businessman Manuel de Vasconcelos started the construction of a summer home for his family in Armação de Pêra, then a small fishing village. Perching on the seawall, directly above the long, golden beach, the building was inspired by the opulence of the Belle Époque era. The renovations retained many of the original features of the period – unique wooden floors, the magnificent staircase, and antique chandeliers, as well as some beautiful, Moorish-inspired, geometric design features that pay homage to the region's rich cultural history.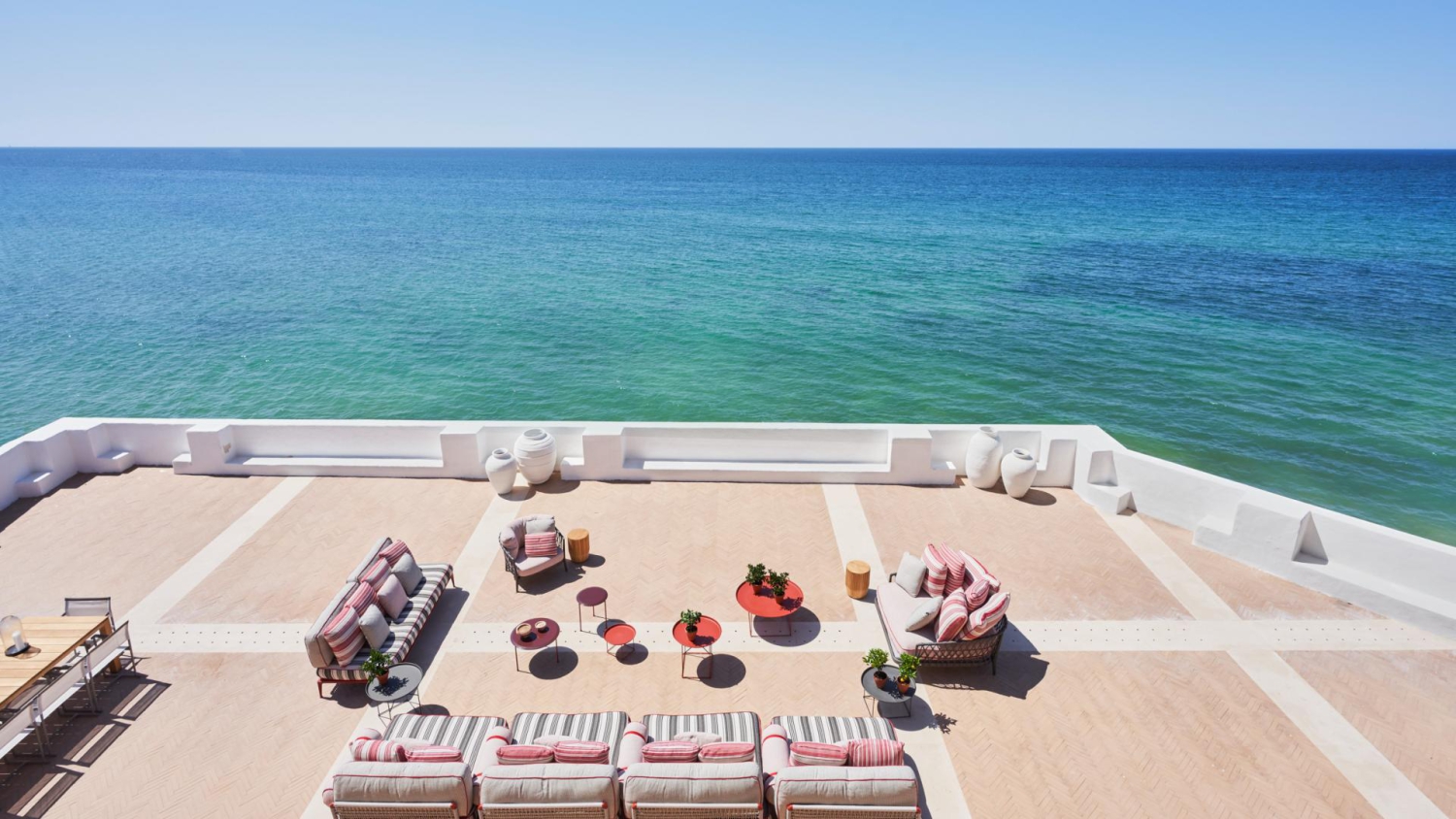 Originally conceived as a summer home, and used as such for over 80 years, the renovated Red Chalet retains the welcoming ambience of a happy, private, seaside retreat.
Staying at the Red Chalet is to step back a little in time, to a period of grace and leisure, without sacrificing any modern comforts
. The ocean is a constant murmuring presence, its glittering blue catching the eye from the villa's rooms and fabulous terrace, and the long, golden expanse of Armação de Pêra is literally just steps away.
The
Red Chalet
is made up of the main house - the chalet - which exudes the charm of the Belle Époque period, with two ensuite bedrooms, plus the
White House
annex, which has a more modern design and décor, and offers a duplex suite with living room and terrace downstairs, and an ensuite bedroom upstairs, and a separate studio apartment. The accommodation is perfect for family groups, offering separate living areas with different styles to suit different tastes.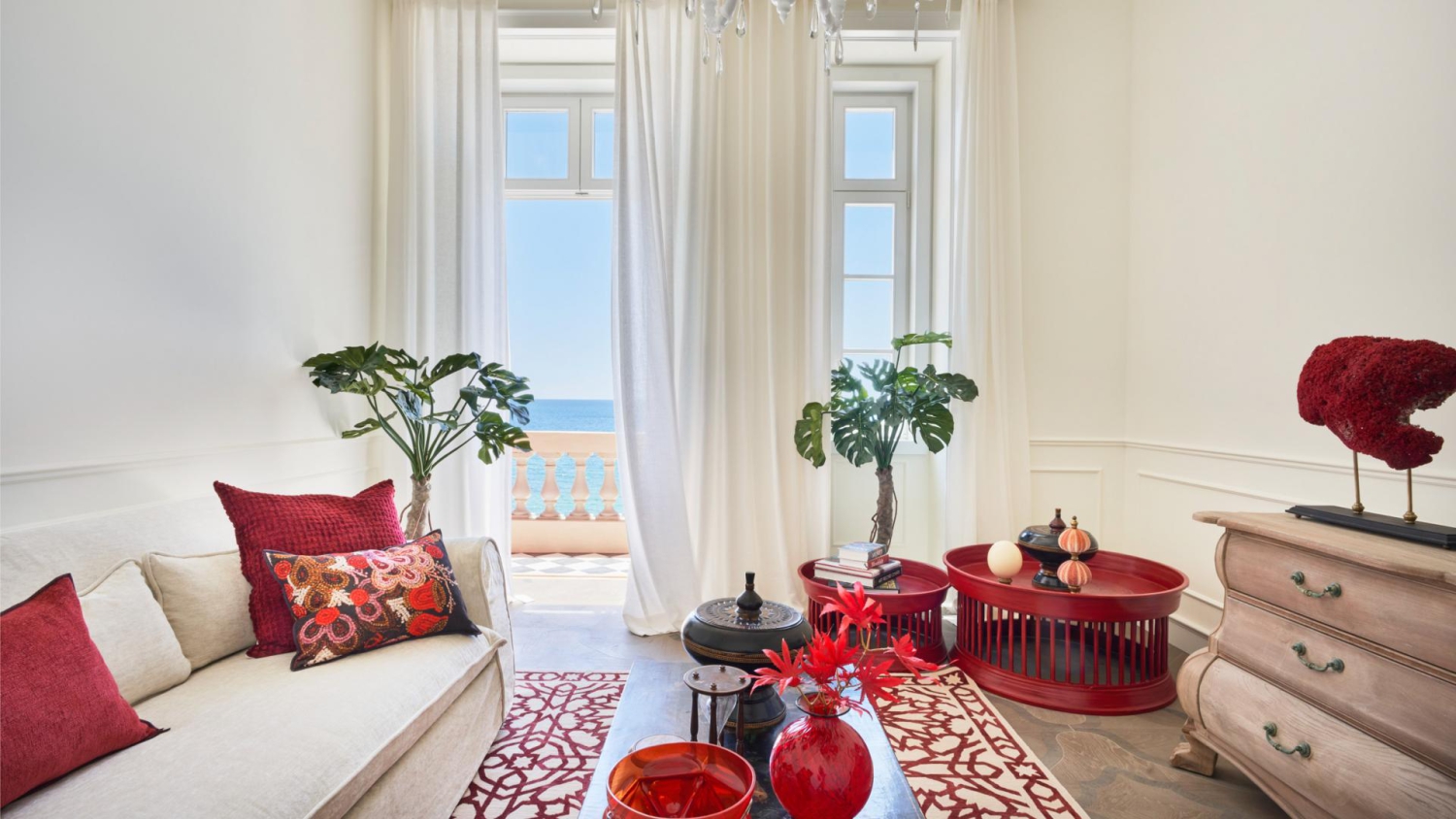 Guests staying at the Red Chalet can take advantage of the wonderful facilities of
VILA VITA Parc
, which is close by. There are fabulous restaurants ranging from 2 Michelin star
Ocean
to casual beachside dining at
Armação Beach Club
; an award-winning
Sisley Spa
, an amazing
underground wine cellar,
home to the largest private collection of wine in Portugal; seven swimming pools; a private yacht, and fabulous entertainment for both children and adults.
VILA VITA Collection
is the resort's portfolio of luxurious rental properties, both at the resort and along the Algarve coast, from stunning sea-front villas in Salema, to the boho-chic
Villa Hibiscus near Albufeira
. All offer unique accommodation, complemented by the excellent hospitality and service of VILA VITA.
Reservations and information - see
VILA VITA Collection
.