Pêra Bistro Bar - the Best Tapas & Good Vibes
Food & Drink Hot List Interviews Lifestyle
Our Top Experiences and Tours in Algarve:
If youʻre booking your trip to Algarve last minute, we have you covered. Below are some of the top tours and experiences! New in 2022! Pêra Bistro Bar brings vitality and smiles to the food scene in Armação de Pêra. This family-run bistro is home to tasty, freshly prepared tapas, a great selection of local wines, cocktails that make you want more than one, and welcoming hospitality. Add in live music sessions, and it's the perfect venue for relaxed food and fun. Pêra Bistro Bar

opened during the pandemic, with all the challenges that entailed. Now in 2022, they can unleash their full array of services, creating a fabulous atmosphere where mingling among the tables happens naturally and where impromptu dancing on the terrace during the weekly music sessions is not unheard of.

Tapas Star at Pêra Bistro

The stars of the show are the Tapas. There is a fabulous choice of tasty snacks on offer at the bistro – perfect for sharing with friends and enjoying with a few drinks. They showcase the Bistro's creativity in combining Portuguese flavours and products with international cuisines, resulting in tapas that pack a massive flavour punch.

Favourite tapas include

sautéd Choriço

with fresh lime,

garlic and lemon baby squid

, salmon sashimi,

tuna carpaccio

with spicy mango and pistachios, cured

salmon tartare

on guacamole,

tiger prawns

with garlic and ginger, and a generous

meat and cheese platter.

There are Tapas options to suit all palates, with vegan and vegetarian choices too. Sensibly priced, the Tapas at Pêra Bistro are one of the best things you'll discover this summer!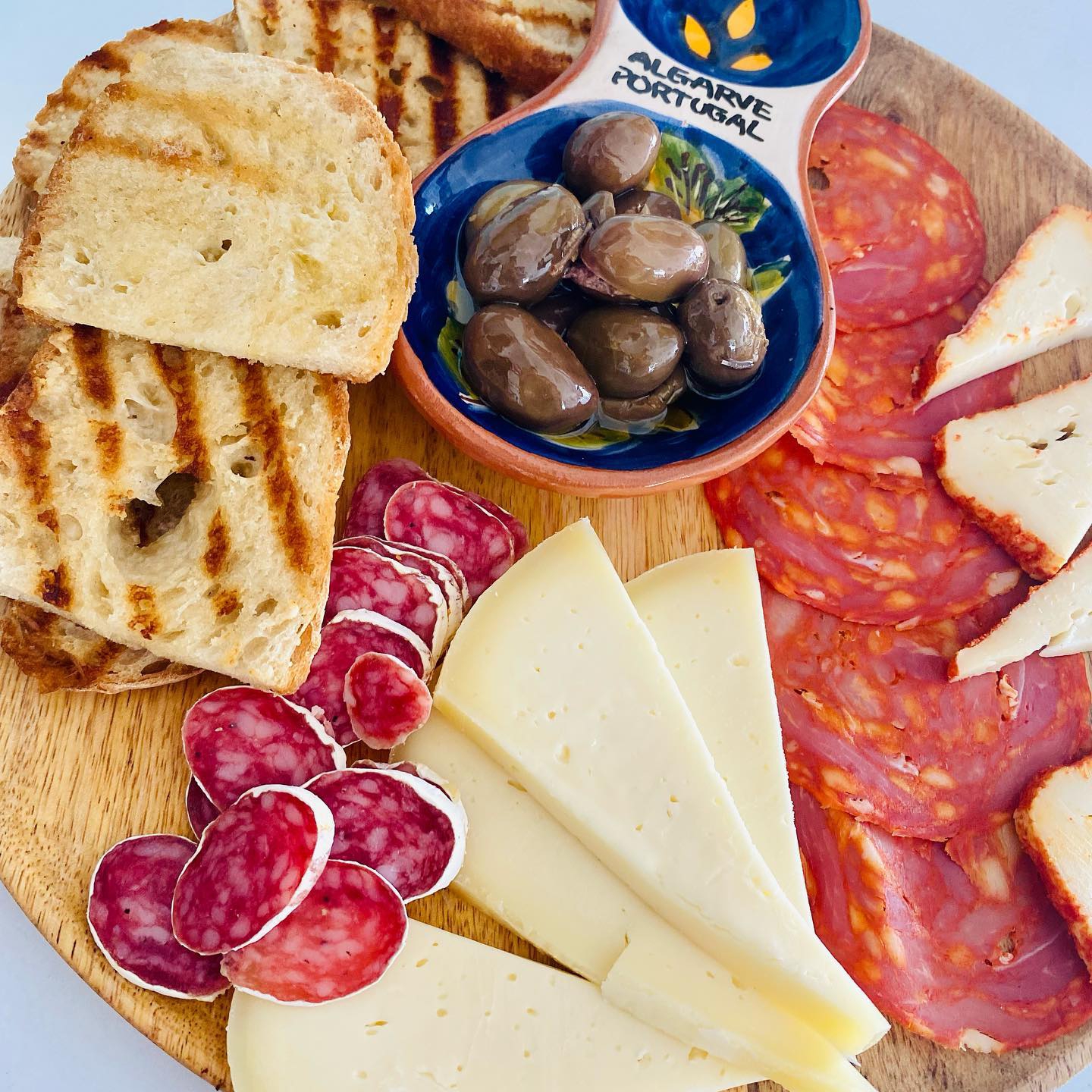 Blending Portuguese and World Flavours
Located just a block back from the beach and next to the produce market in Armação de Pêra with its fabulous range of fresh fish, seafood and produce, Pêra Bistro Bar is part of the local community as well as a great restaurant for visitors to the area. The menu features some great burgers -
beef, falafel, fish and chicken burgers
, all served with
rustic chips
. Also on the menu are some delicious
Bifanas
, showcasing the Bistro's local roots. Bifanas are traditional Portuguese pork sandwiches – marinated pork served in a crispy bread roll, enjoyed by generations of workers and party people. At Pêra Bistro, they serve an original Bifana as well as a
Bistro Special Bifana
with added presunto, cheese and fried egg.
At the Bistro, which is open for breakfast (except in August) and lunch, and then again for dinner, during the summer months, you can enjoy breakfast, brunch, dinner and amazing tapas (see opening times below). The lunch and dinner menu is packed with tempting dishes and tapas, showing how the Bistro team have managed to perfectly marry the modern and the traditional in one welcoming space.
There is a range of freshly prepared
burgers
too, including vegetarian options, poke bowls and a fabulous
prawn and squid risotto
.
Cocktails, wines and more
Algarve and Portuguese wines are served at the Bistro. The local region produces some really great
quality wine
that perfectly accompanies the dishes served. Ask host Aleks for some recommendations – it's a great opportunity to try some wines that may be new to you.
And of course, then there are the
cocktails
. The cocktail list has been created by Aleks, who has 15 years bartending experience at some of the best London bars. Sip a classic Margarita or Cosmopolitan, or treat yourself to the
Bistro specials
- Watermelon or Pera Martinis, made with Alek's favourite Polish vodka and perfect for summer. If you can't find exactly what you want on the menu, just ask the staff to work some magic and they'll create a cocktail to suit your mood.
For a sweet treat, the
Pêra Bistro Milkshakes
deserve special mention. Dessert or drink, these glasses of indulgent, icy sweetness always go down well. Choose from chocolate, strawberry, banana or Oreo.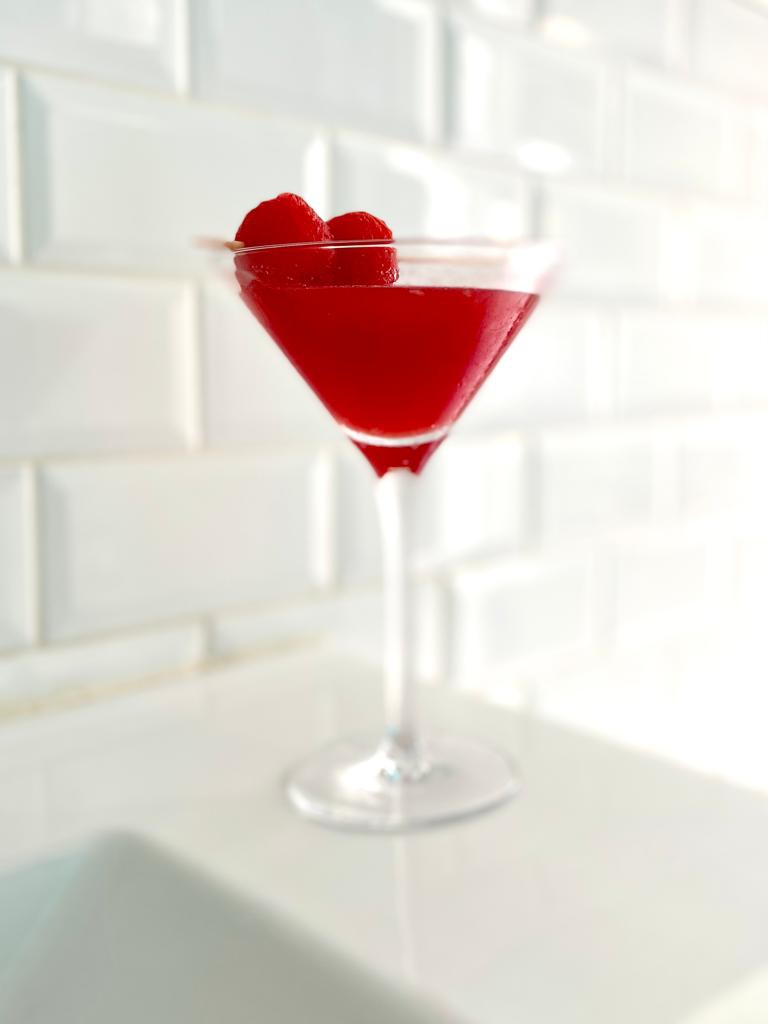 Live Music
The Bistro is a super spot for relaxed dining, or even just for a cocktail or coffee during the day. On Thursdays, Saturdays and Sundays, the Bistro gets its dancing shoes on. There is
live music
every
Thursday, Friday and Saturday from 19:00h
for you to enjoy with a delicious dinner, during the summer, and at Saturday lunchtime in off-peak months, with popular classic rock tunes for a fun and lively atmosphere. And every Saturday, there is a special Dish of the Day, in addition to the usual menu.
Pêra Bistro Bar August 2022 opening times.
Monday to Saturday : 12:00h to 15:30h / 19:00h to 22.00h
Advanced booking is recommended
See the menu and more information about Pêra Bistro Bar