Gourmet Delights at Conrad Algarve
Food & Drink
Gusto has become a must visit restaurant for all food lovers
Since it's opening in September 2012, the Conrad Algarve as brought excellence in luxury and hospitality to the Algarve's famed Quinta do Lago resort. In recognition of the fabulous facilities and services, the resort was named Europe's Leading Luxury Resort at the recent World Travel Awards. As a leading player in the luxury market, and with impressive gastronomic credentials, too, it is apt that the Conrad Algarve is a participating partner in the widely acclaimed International Gourmet Festival 2013.
The Conrad Algarve's signature restaurant is Gusto by Heinz Beck. Under the impeccable command of the "Master of Gastronomy" Gusto has become a must visit restaurant for all food lovers.  The innovative and exquisite cuisine enthralls all who visit, as do the gorgeous views from the restaurant terrace across the grounds of the Conrad Algarve. Chef Heinz Beck is responsible for the menu concept and seasonality at Gusto, making best use of the fabulous local fish, meat, fruit and vegetables.  And for the International Gourmet Festival, Chef Beck has planned some amazing menus, parties and events.
The <a data-cke-saved-href="internationalgourmetfestival.com/ rel=" href="internationalgourmetfestival.com/ rel=" nofollow"="" target="_blank">International Gourmet Festival – in its' 7th edition this year, 5th – 17th November – brings together the best chefs in the world, holding an amazing 60 Michelin stars between them and showcasing the very best of contemporary haute cuisine. This world famous event has placed the Algarve firmly on the gourmand's map, and this year the Conrad Algarve will host several Festival events. Dates for the diary include the Kitchen Party on 5th November where guests can sample a range of dishes prepared in their presence by different Michelin starred chefs. The Kitchen Party is relaxed and informal and an amazing opportunity to see your culinary heroes  in action; on 16th November Chef Heinz Beck will host the Italian Delight lunch, showcasing an array of his dishes from the 3 Michelin star La Pergola in the Rome Cavalieri, Waldorf Astoria Hotels & Resorts. Also attending will be one of the world's most celebrated Italian chefs, Enrico Cerea, from 3 Michelin-star Davittorio in Brusaporto, Italy; on 17th Chef Heinz Beck hosts the Thai Delight lunch, with an Asian theme and assisted by renowned chef Gaggan Anand.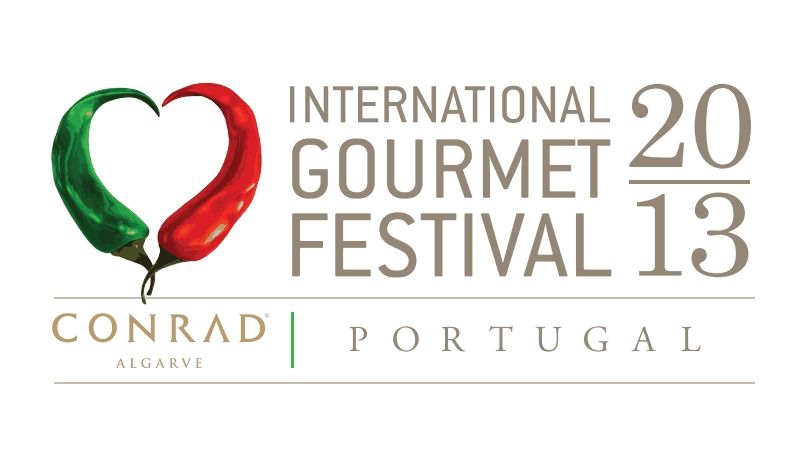 Aside from the International Gourmet Festival, Gusto hosts a range of events throughout the year.  On 23rd September, Chef Heinz Beck heads up an intriguing event – Heinz Beck meets Beluga Vodka. The sumptuous and innovative menu matches the best Mediterranean ingredients and world class Beluga Vodka in what promises to be a unique and original gastronomic experience.
Additional information:
Heinz Beck meets Beluga Vodka, 23rd September, starts 19:00 with Beluga welcome drink and canapés, followed at 20:00 by 5 course dinner by Chef Heinz Beck. €135 per person.
Bookings by 20th September to Conrad Algarve +289 350 793  www.internationalgourmetfestival.com
Kitchen Party, 5th November, price per person €195
Italian Delight, 16th November, price per person €165
Thai Delight, 17th November, price per person €165