Five Star Masterclass at Vila Vita Parc
Food & Drink
A fishy story with a delicious ending
Even those uninitiated into the culinary arts will usually agree that there is something elementally satisfying in preparing a meal for friends and family to share and enjoy. Imagine how much more satisfying it is when the kitchens are in the Algarve's leading luxury resort , you work under the guidance of a star chef, and the resulting lunch is served al fresco, with beautiful views of the Algarve coastline. This is the Vila Vita Parc Cookery experience – and we highly recommend it.
Vila Vita Parc is an impressive 54 acres of luxury accommodation, landscaped gardens, picturesque beaches and majestic pine trees. Home to several excellent restaurants, including Ocean restaurant , holder of 2 Michelin stars, it would be hard to find a better setting for a Cookery Master Class. My Guide was invited to take part in the fish cooking Masterclass to experience firsthand just how enjoyable – and informative - these master classes could be.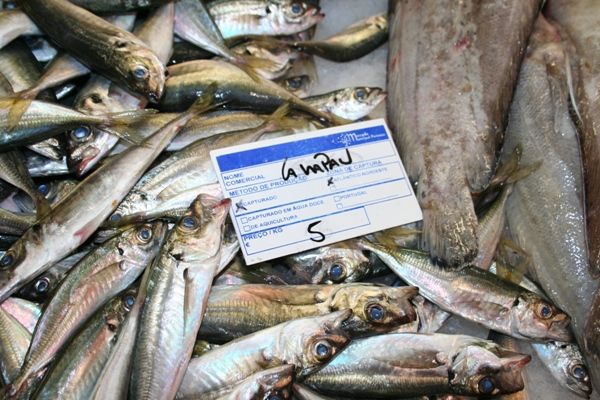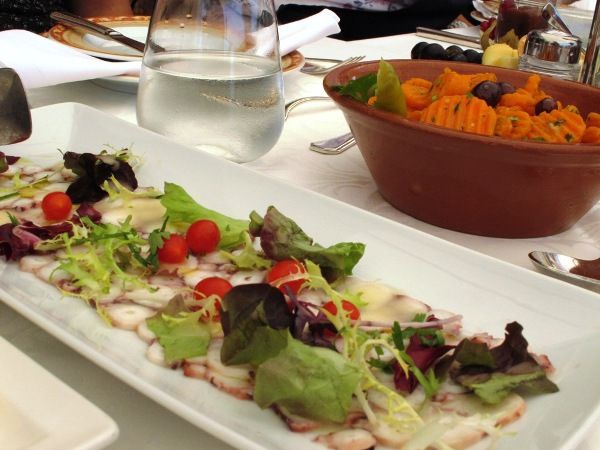 Meeting in the lovely hotel reception we were treated to fresh juice, coffee and some of Portugal's favorite pastries -  Pastel de Nata -  and introduced to Chef Paulo Fortes, the Vila Vita Parc executive chef.  Charming, patient and knowledgeable, Chef Paulo was our guide and mentor for the day. Following his lead we were taken to the Portimão fish market to search out the best fish for the dish we would be cooking that day -  Massada de Tamboril  or Monkfish Noodle Stew. This is a typically Portuguese dish - simple yet packed with flavor, making use of fresh and healthy ingredients.  Chef Paulo brought us to Vila Vita Parc's favorite fishmonger where he selected two rather ugly but ultimately tasty monkfish. There were all sorts of fish on offer at the market – squids, lobster, John Dory, sea bream, sea bass and mackerel galore – and we were given some great tips on how to choose the best fish.
Returning to Vila Vita Parc there was a certain frisson of excitement as we headed backstage so to speak, to the kitchens of the Atlantico Restaurant. How often do you have the chance to see the flip side of a luxury resort in action? Suitably equipped with chef´s hat and apron, we chopped, diced and sliced under Chef Paulo's guidance. Interestingly, much of the produce used in these kitchens comes from Vila Vita's country estate and winery in the Alentejo, the Herdade dos Grous . The olive oil is from there, the tomato purée was made from homegrown tomatoes and herbs and of course the wine, which served as a base for the sauce, was also from their vineyard.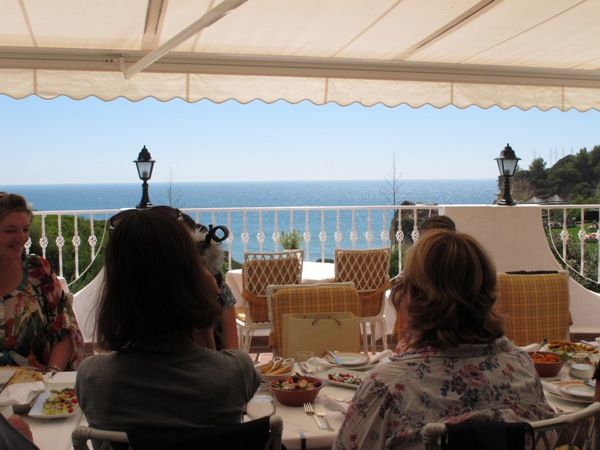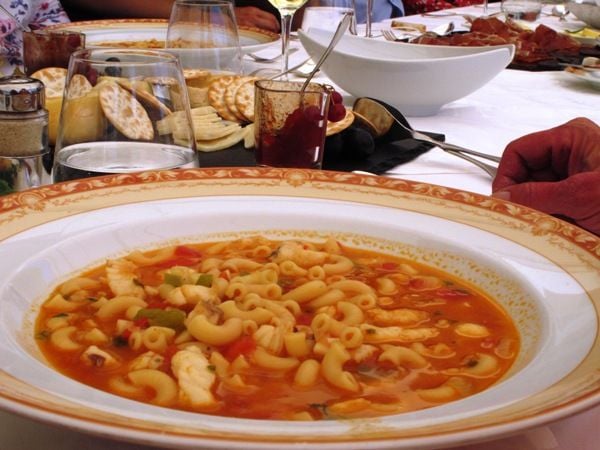 As the delicious smells began to tease our senses, other members of the kitchen team were putting together a fantastic tapas selection – octopus carpaccio, delicious baby tomatoes, tuna, olives and a variety of cheeses. As Chef Paulo put the final touches to our Massada de Tamboril, we removed our aprons and headed to the terrace where lunch was served.
While the views across Vila Vita Parc and its secluded beach would usually vie for the lion´s share of attention, we were more interested in sampling our creation. The combined efforts of enthusiastic amateurs and impeccable professionals resulted in a delicious lunch, accompanied by the impressive wines of Herdade dos Grous.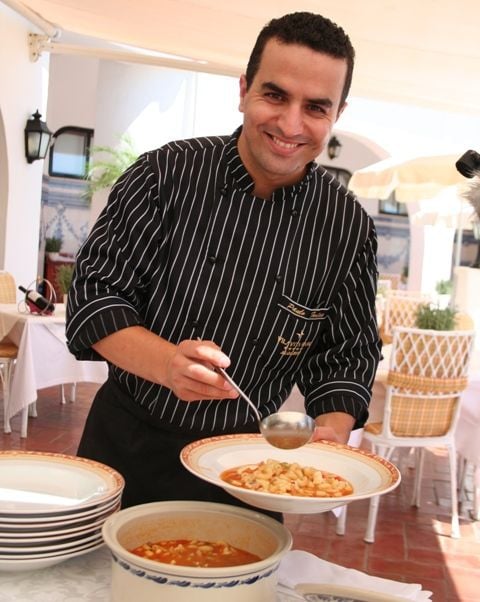 The Vila Vita Parc cooking experience is available on request, for residents and non-residents of the resort and costs €125 per person. This includes the masterclass, refreshments, a three course lunch, chef's hat and apron and goodie bag. There is also an evening class and dinner programme available at the Vila Vita Biergarten with a masterclass on German cuisine, a tour of the German butcher there, followed by dinner, all for €85 per person.  
For something rather unique, this is an experience not to be missed. Contact Vila Vita Parc to make your booking 282 310 200, www.vilavitaparc.com
If you want to try this at home, you can find the recipe here