Boogie with Skydive Algarve this Autumn
Adventure
Whether you're a novice or a pro, the stunning Algarve is an awesome place to skydive.
Love to Boogie? You do! Well how about a Skydive Boogie from 14,000 feet?
If you're a seasoned skydiver, or have always wanted to know how it feels to fly like a bird, what better place to jump than into the blue skies of the Algarve, where you can take in some of the most spectacular views in Europe.
From the 19th September to 18th October you can be among the 300 or so skydivers taking part in Skydive Algarve's Autumn Boogie. Renowned skydivers such as Pete Allum, Ian 'Milko' Hodgkinson, Silan Stokes, Ally Milne, Amy Chmeleki, Kim Tornwall and Chris France, will be joining hundreds of keen skydivers from England, Scotland, Ireland, Germany, Austria, Switzerland, Norway, Spain and other areas of Portugal, to take part in this fantastic skydiving festival.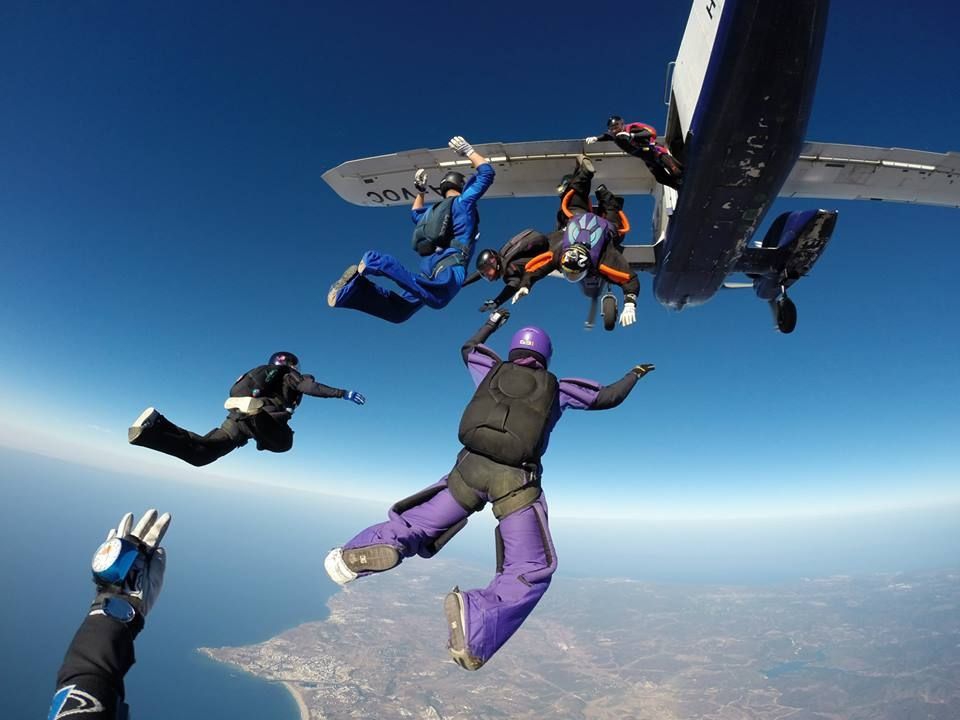 You don't have to go it alone
Whether you're a skilled skydiver or a novice, Skydive Algarve's expert team will make sure you have the best possible experience. If you don't fancy going it alone, you can opt for a tandem skydive, where you'll be harnessed to a qualified instructor and enjoy 60 seconds of fabulous freefall, before your instructor flies you back down to earth. What's more, if you're a first-timer taking a tandem jump during the Boogie, you get to ride in the plane with the 'serious' skydivers and hang out with the pro crew.
Participants in the Autumn Boogie will be jumping from Dornier 28 aircrafts, from altitudes of 14,000 feet. The 'Boogie' features beach jumps, experienced load organisers, freefly and freefly coaching. The event will also include formation skydiving and wingsuiting - literally using a wingsuit to soar through the sky, but we should mention that this particular discipline is for accomplished skydivers only! For the less-experienced, Skydive Algarve will be running Fly Safe one and two-day canopy courses, where you can and learn the fundamentals of canopy aerodynamics, discover how to improve piloting your canopy, learn how to land instinctively on your own two feet and generally develop your parachuting skills.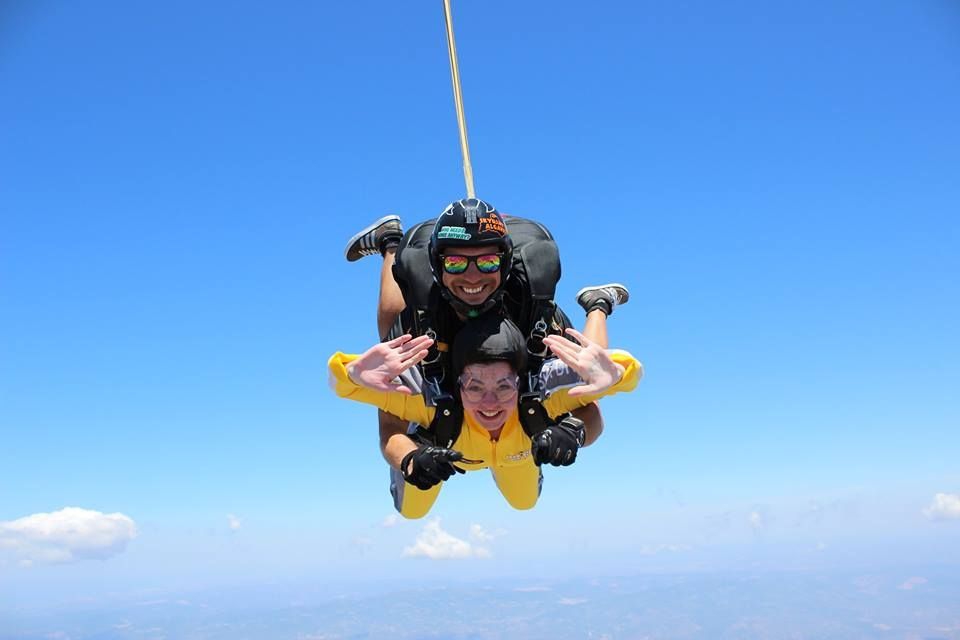 Make a break of it
Skydive Algarve is conveniently located at the Aeródromo Municipal de Portimão, around 40 minutes' drive from Faro Airport, and close to the old fishing village and popular resort of Alvor, with its beautiful beaches, great restaurants and wide range of accommodation; so, you could turn your skydiving experience into a short break and stop over for a few extra days. What's more, Skydive Algarve has negotiated some special discounts on accommodation for you during the period of the Boogie. Plus, you can hire a car through Skydive Algarve at reduced rates, or ask them to arrange your transfer to and from the airport.
Skydiving is a truly amazing experience, but if you prefer to keep your feet firmly on the ground, come along and spectate – it's awesome to watch skydivers fall through the sky and see the vibrant colours of their parachutes open against the backdrop of a clear blue sky.
Visit the Skydive Algarve website to register for the 2015 Autumn Boogie and, while you're there, find out more about skydiving in the Algarve and check out the great deals on accommodation. If you want to book a tandem skydive, just give Skydive Algarve a call on +351 914 266 832 or +351 282 496 581 and they'll arrange a date for you.
Getting excited already? You should be!