Algarve Secrets and Insider Tips
Food & Drink Hot List Inspiration Lifestyle
Insider tips to squeeze the most out of your Algarve experience
Insider
tips to squeeze the most out of your Algarve experience, and we're here to share! The Algarve is an open book of sunshine, sea and good times, the pages dotted with flavours and sights to make your holiday hum. Like any good book though, there can be a few surprises along the way, keeping you interested and coming back for more.
Discover some insider tips to make your Algarve adventure extra special, from discounts and freebies to unique and lesser-known experiences.
Free walks
– you can join a free guided walking tour through Albufeira Old Town every Thursday until the end of June 2023, learning the town's history and visiting some iconic spots. Organized by Albufeira Municipality, advance registration is required.
Find out more about
Albufeira Old Town Walks
There are other free walking tours available too, both in Lagos and
Faro
. The walks are free to join, however donations to the guides are appreciated at the end of each tour.
Secret cocktails
– UMAMI at Quinta do Lago is an exquisite Japanese restaurant serving beautiful, delicate yet flavour-packed food. Less well known though, is that UMAMI also serves the most amazing cocktails on the poolside terrace, with live music to add to the mood during summer. The restaurant is open for dinner only, from 6pm. However, we recommend sipping on the stunning cocktails before dinner and enjoying a stylish moment in the sun.
Find out more about
UMAMI
And discover some of the
best spots for cocktails in the Algarve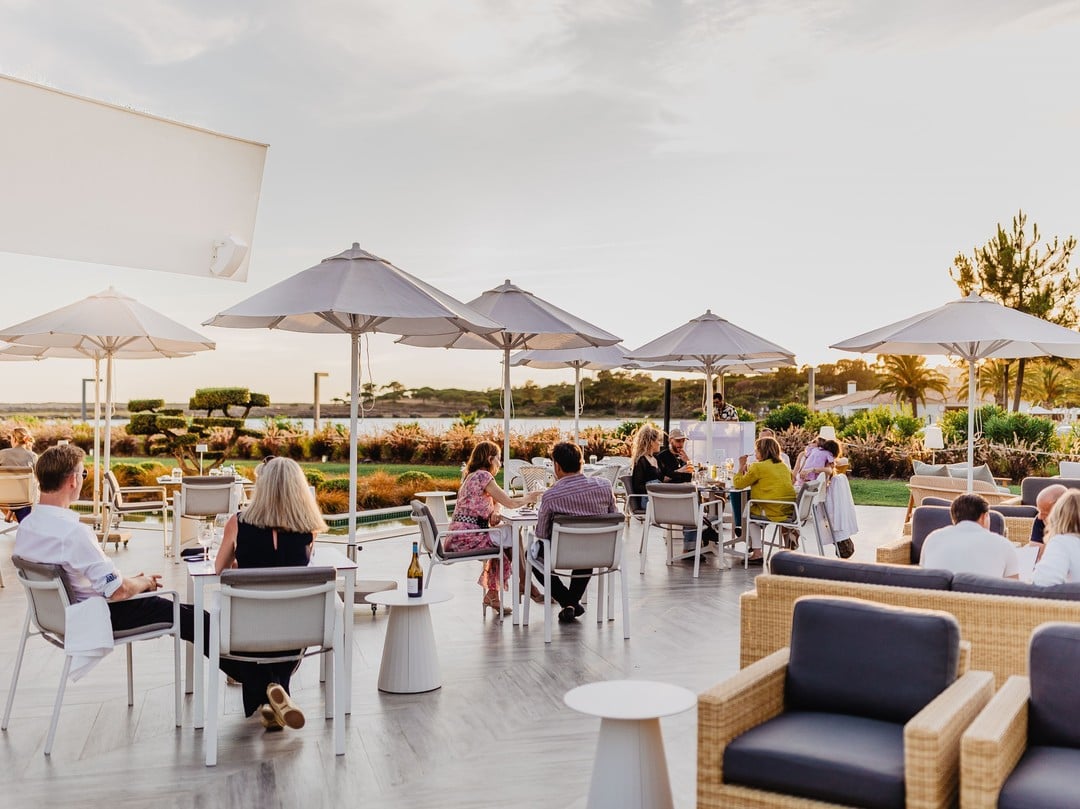 Footgolf
– ditch the clubs and use your feet instead. That's the rule at the
Desert Pines Footgolf
course, near Vale do Lobo. The name says it all – you play golf using your feet instead of clubs. Great fun, easy to play and perfect for a bit of friendly competition. Or change it up again and play
racket golf
- using special rackets instead of clubs, or feet. Pop into ATF (
Algarve Tennis and Fitness Club
) for a cold drink after or even a game of padel.
Find out more about
Algarve Footgolf
Fontes de Estombar
– for a change of scenery head a little inland to the Fontes de Estombar natural park. On the banks of an estuary to the Arade River, there are trails to explore, a water mill that is still in use, picnic tables and BBQ areas, bubbling springs and clear water to swim in. Very popular at weekends with local families – there's a playground for the kids and plenty of space to run around in – it is quieter during the week. Bring a picnic, fire up a BBQ and enjoy some rustic fun. The Fontes de Estombar is also the setting for a wonderful
summer jazz festival
, where you can listen to mellow jazz by moonlight with the occasional and impromptu contributions from a choir of frogs.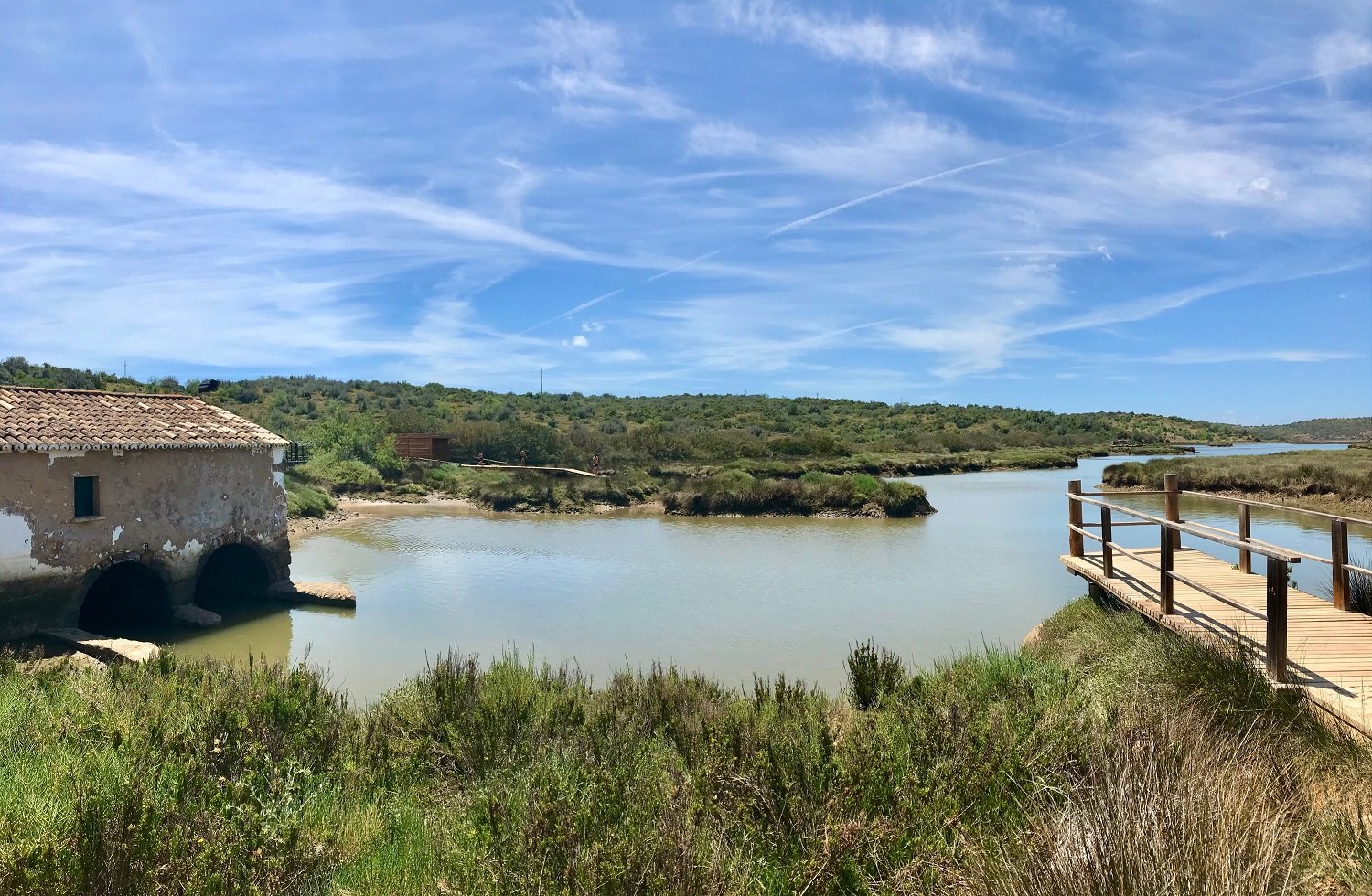 Julia's Sea Deck
– new for 2023, Julia's, one of the most popular beach restaurants in the area, has a super, elevated deck with even more amazing sea and sunset views. With its own wine and champagne menu and a great range of small dishes to share, this is a more exclusive spot for guests looking to elevate – literally – their seaside drinks and dining experience.
On Saturdays, the Sea Deck is for
sushi
lovers – a day of delectable and delicate food. The Sea Deck is also available for
private hire
– perfect for parties of up to 40 people, where you can enjoy all the pleasures of seaside relaxation in the company of your favourite people.
Find out more about
Julia's Beach Restaurant
Tribulum Lunch
-Tribulum is a great place to be. Known for it's fabulous, fresh and creative cuisine by Chef Jonnie and as a super venue for dinner with friends, Tribulum also serves up one of the very best
lunch deals
you will find. There is a special lunch menu available from just
€10 per person!
That gets you a starter, a choice of main course and dessert. Unbeatable! This menu is available every Tuesday to Saturday and changes regularly to reflect the fresh and seasonal produce on offer.
Also good to know -
Tribulum Coffee Lounge
is open every day too, and you can munch on delicious home-made cakes and treats while catching up with friends or those pesky emails.
Find out more about
Tribulum Lunch Deal
---
Coming to the Algarve - book your hire car early to get the best deals!
Find great car hire deals here
---
Underground Wine Experience
– a secret cellar 8 metres underground is home to the
largest private collection of wine in Portugal,
with over 11.000 bottles nestling on the shelves. And it's yours to visit. The Vila Vita Wine Cellar sits beneath the lawns of the 5 star resort, a magical world of wine. You can discover some of the remarkable wines during the daily wine-tasting experiences or opt for a unique and unforgettable private Wine Cellar Dining Experience. Truly memorable.
Find out about the
Vila Vita Wine Cellar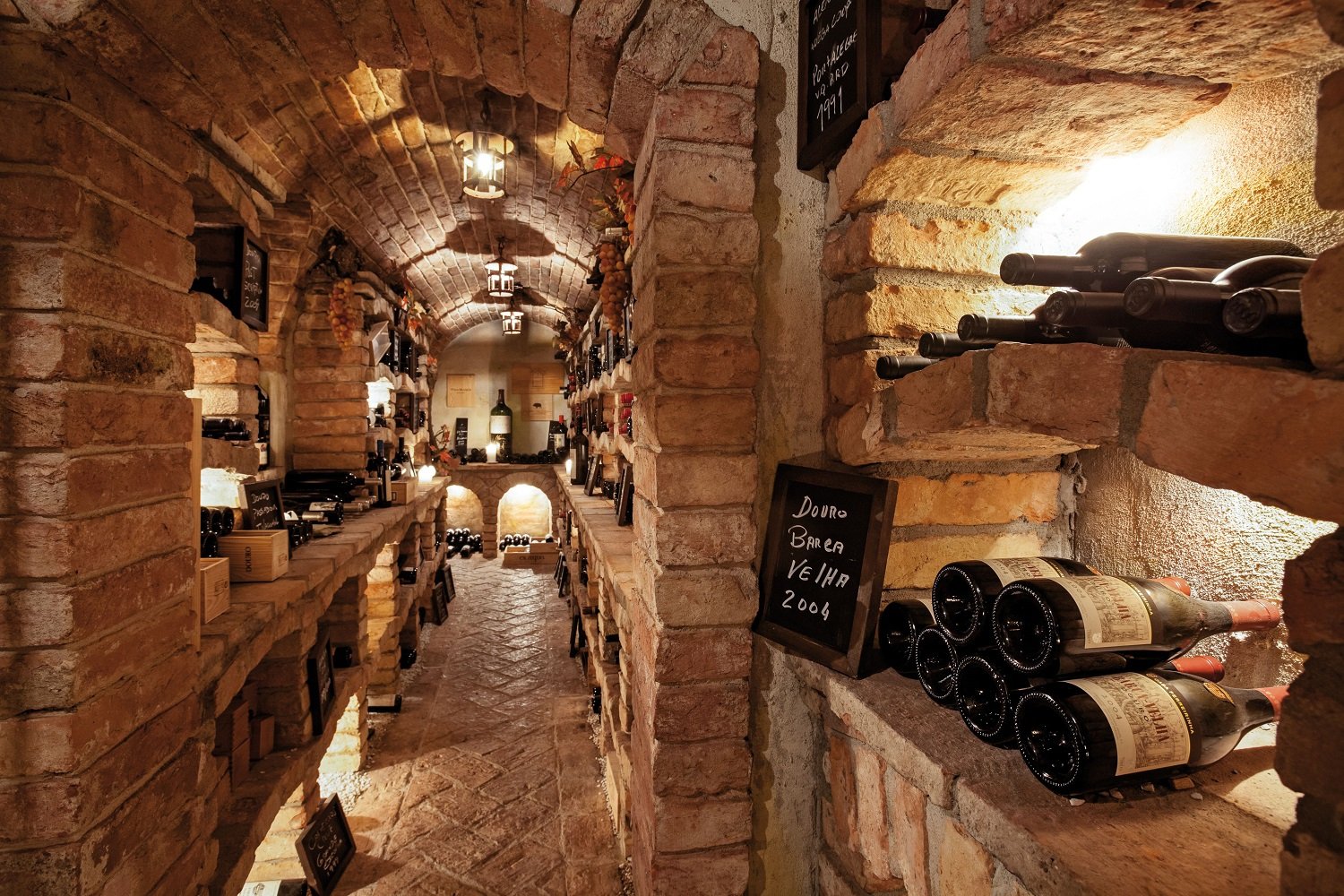 Underground Salt Mine Experience -
quite different and something you probably didn't expect to find in the Algarve...Descend 230m beneath the town of Loulé to discover the secrets of the rock salt mine. There are over 45kms of labyrinthine galleries, so stick with your guide. The walls and floor of this working mine are salt and a mix of other ores. The guided tour takes about 2 hours and is available Monday to Friday.
Find out more about the
Rock Salt Mine tours
Western Fun
- if you're looking for some stylish western-themed fun, Wild Fire Restaurant is for you. Back for 2023, it's a yee-haw haven with sizzling steaks and fajitas, juicy burgers and tasty tacos served by the Wild Fire cowboys and cowgirls while junior rodeo stars will enjoy the playground.
Find out more about
Wild Fire Bar & Grill
Nightlife at sea
- there's nothing to beat a sunset boat party. Combining the fun of a cruise along the coast with the magnificent spectacle of sunset and the best sounds by the on-board DJs, as day slips to night. From Albufeira marina, you can join the
Belize Boat Parties
– one of the most iconic boat party trips available.
Sailing the Ria Formosa
- this is one of the most gorgeous areas of the Algarve, and that's saying something. Endless sandbanks, lagoons, waterways, turquoise seas and views, this is a beautiful and natural idyll that you need to discover. Some of the barrier islands that dot the protected
Ria Formosa Natural Park
are home to traditional fishing communities and can be reached by ferries and water taxis from the mainland. To add a level of luxury to your Ria Formosa adventures however, you can
charter a modern catamaran
with crew, and explore this unique paradise in style. Day charters and overnight charters are available, allowing you to leisurely navigate the waters of the Ria Formosa, visit the islands and swim in the warm, clear waters.
Find out about
Sunset Sailing at the Ria Formosa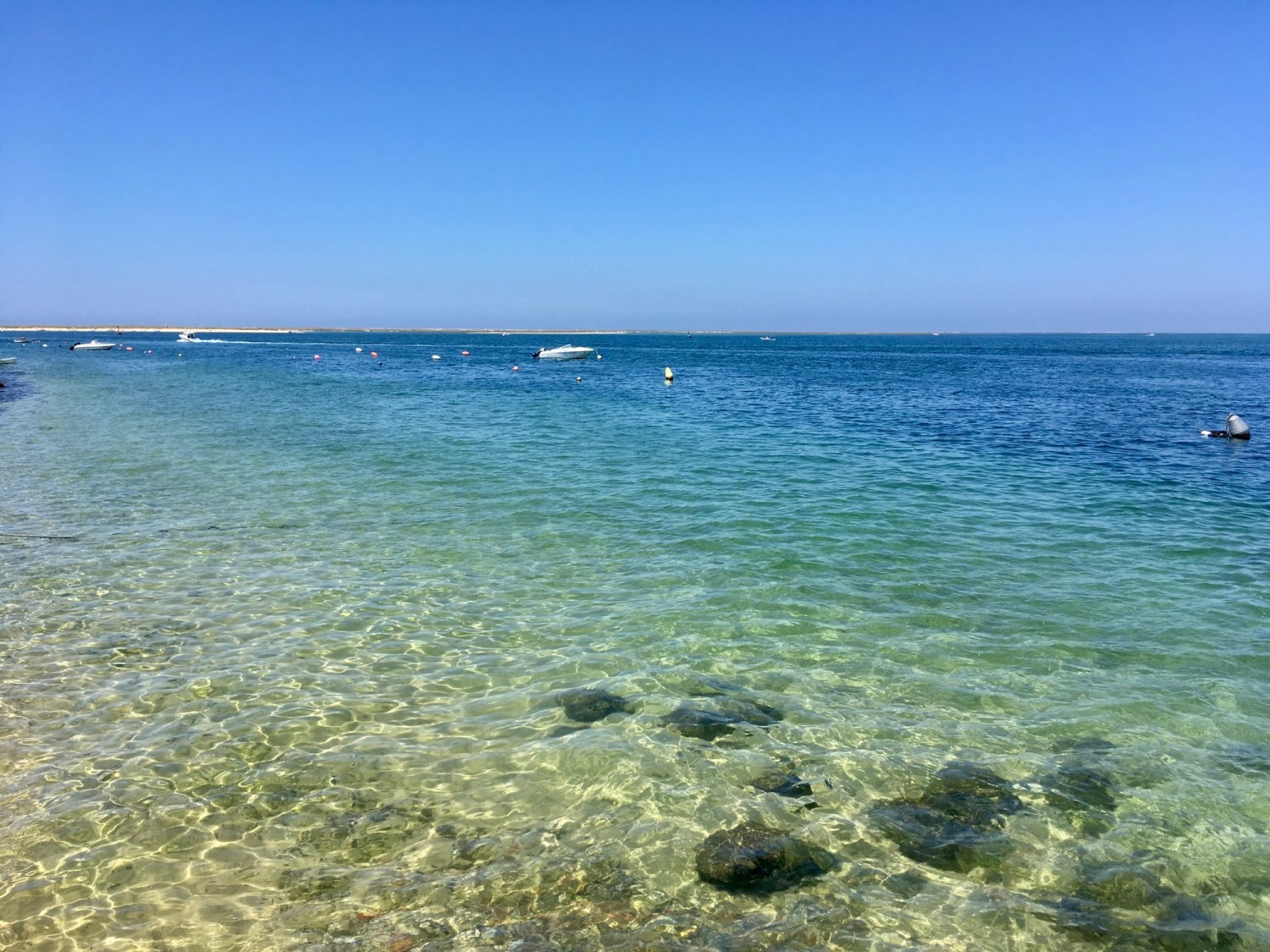 Money-back guarantee
on dolphin watching trips
– crossing paths with dolphins in the wild is one of the best sea experiences you can enjoy in the Algarve. The magnificent mammals are regularly spotted along the coast. While it is more likely than not that you will see them, there is no guarantee. They are wild creatures after all and not obliged to suit our schedules.
Enter the
Money Back Guarantee by Algar Experience
. You can opt for this special fare which returns 100% of the fare paid should the dolphins not be seen on the trip.
Find out more about the
Money-back Guarantee
WELL Sea View Jacuzzis
– if you like bubbles by the sea, don't limit them to just your glass. Not only can you sip champagne while admiring the fabulous views of Vale do Lobo beach, you can do so while enjoying the restorative bubbles of a jacuzzi. WELL Beach Club, located at the famous
Vale do Lobo Praça
, has a magnificent circular pool, comfy Bali beds and an array of ocean-view jacuzzis for you to enjoy. Each with a capacity for 4 people, you can hire the jacuzzis for 30 minutes, an hour, 4 hours or the full day.
Find out more about
WELL Beach Club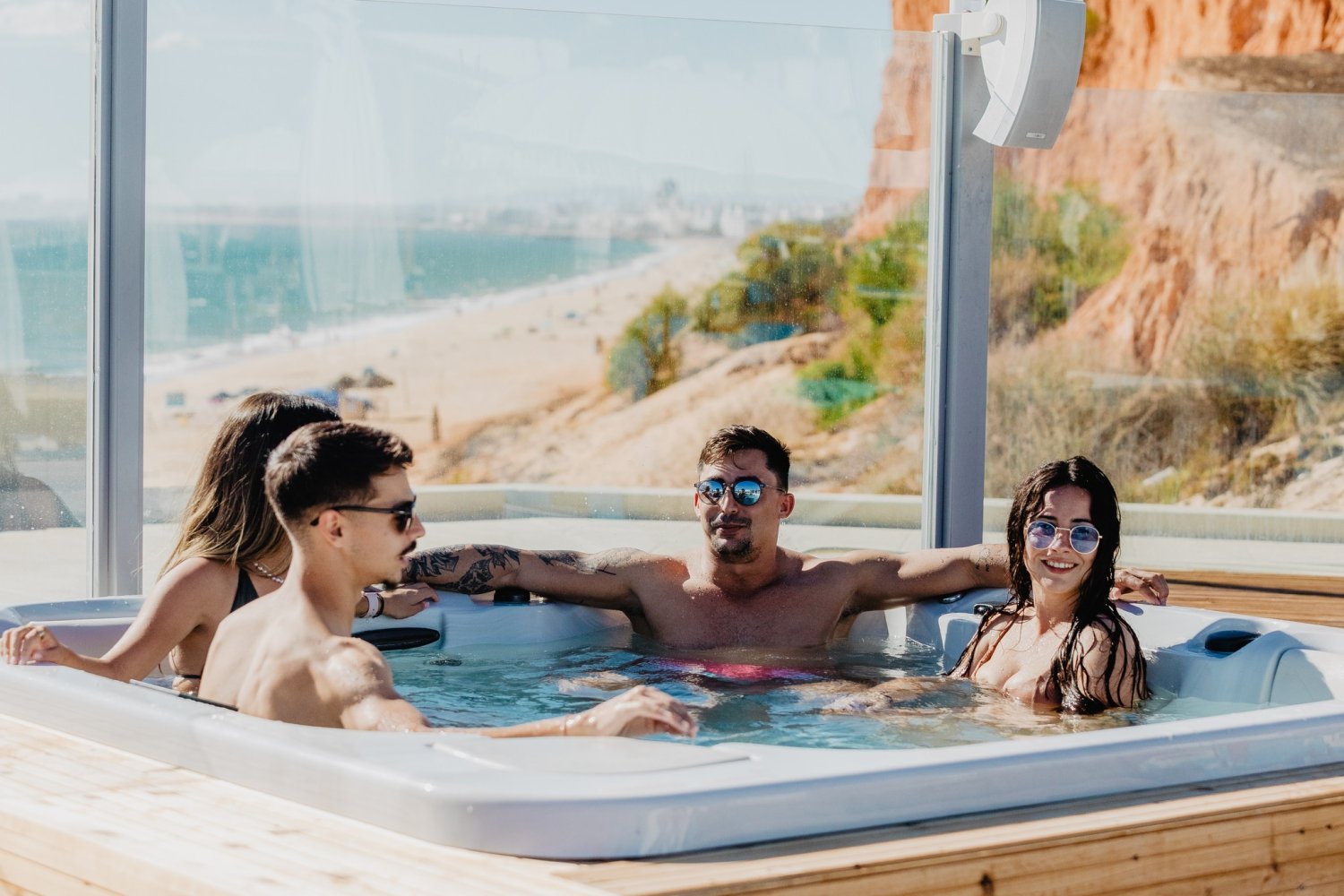 No Sun Fun
– if you're trying to avoid the sun, just need a break from the rays, or are looking for some evening activities, at Albufeira marina you have two great options. The
Electric Karting
track is speedy, challenging and fun. Zip around the track in all-electric karts. All the zip minus the noise and fumes. And a karting session gets you a
10% discount at the bar
! The Electric Karting is next door to the just-refurbed
10-pin bowling centre
. Possibly the only bowling lanes that offer marina views! Each time you do either activity you get a stamp, and after 6 stamps you get a
free game or a free 20 minute karting session.
Movie Nights at MAR shopping
– What's not to love about dinner and a movie? You can get
dinner and a movie for just €9
at MAR Shopping. That's a pretty good deal and it's available from Monday to Thursday from 6pm. Enjoy a meal at one of the participating restaurants at the centre's food court, followed by your choice of movie.
Find out more about
Movie Nights at MAR Shopping
Family Golf Park
– book ahead online and get
15% off
. The Family Golf Park is home to two excellent mini golf courses. With a Roman theme (there are roman ruins in Vilamoura) the two courses have 18 holes each, one is classic mini golf, the other is crazy golf. When you
book online, you get 15% off
the usual rates.
Find out more about
Family Golf Park
Music sessions at W Algarve
– the W brand's first resort in Portugal opened in 2022 and has been bringing that unique W vibe to the sunny shores of the Algarve. The W Lounge, the Wet Deck and Air regularly host super music sessions featuring national and international DJs. You don't have to be a resort resident to join the fun. Tickets are available for sale for each event, and you can expect a full calendar of fun for the summer.
Check out
What's on a W Algarve
Bonus tip - W Algarve powers a super, free entry, Sunset beach party on Praia dos Pescadores in Albufeira on 8th June. the music starts at 6pm and goes until late with a great line-up of DJs.
Find out more about
Albufeira Sunset Sounds
And you can treat yourself to some super
Sunset Sips
at W Algarve. Every day on the Paper Moon terrace, savour a trio of bites and a signature cocktail. Viva Aperitivo!
Find out more about the
Viva Aperitivo offer
Dunes Boardwalk Café
- walkers love the great boardwalks that run along the Algarve coast, adding spectacular views to a bit of exercise. At Praia do Garrão, the boardwalk starts at Dune's Boardwalk Café and runs through to Quinta do Lago and the ria Formosa natural park. The café is a great spot for a pre- or post-walk drink or snack, smoothie or cookie. Plus there is parking for your bikes here. In addition, there is a coffee, salad and snack take-away service - the perfect pitstop as you head to the beach.
Find out more about the
Boardwalk Café at Dunes
.
There are plenty of other great value or free things to do in the Algarve. The local
summer festivals
are fabulous. For a relatively small entry free (€5 or less) you can join the fun at the magnificent Silves Medieval Festival, the various Seafood Festivals, and Portimão's Sardine Festival.
Other big summer parties are free, such as
Carvoeiro Black & White Night
and of course the
New Year Parties
hosted by the region's towns are free too, with concerts, parties and fireworks to enjoy.
Check out our
Events Calendar
to get details on upcoming events.