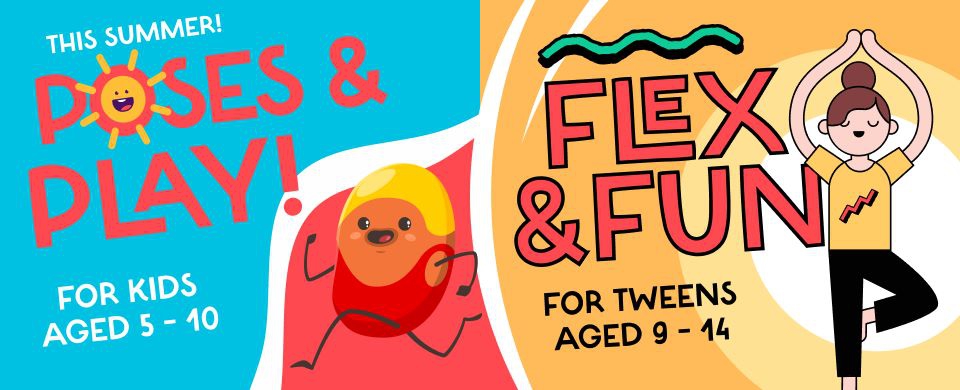 Event Details
Get ready for an unforgettable summer filled with wellness, laughter, and exploration as Yoga Bunch proudly presents the 2023 Kids Yoga Summer Camp! Led by experienced instructor Nikki, this incredible camp offers children aged 5-14 a unique opportunity to embrace the benefits of yoga, mindfulness, and creativity in the beautiful setting of The Haven in Vilamoura, Portugal.
The Kids Yoga Summer Camp will be split into two exciting weeks, catering to different age groups and interests. The first week, called 'Poses & Play,' is designed for children aged 5-10, and will take place from Monday, August 7th, to Friday, August 11th, 2023. Young yogis in this group will enjoy a mix of engaging activities, games, and playful yoga sessions that promote self-awareness, relaxation, and physical fitness. Led by Nikki Unsworth, an experienced yoga instructor with a passion for inspiring young minds, campers will embark on yoga adventures, learning poses, breathing exercises, and relaxation techniques in a joyful and nurturing environment.
The second week, 'Flex & Fun,' is aimed at 'tweens' aged 9-14 and will take place from Monday, August 14th, to Friday, August 18th, 2023. This week promises an exploration of yoga that aligns with the unique needs and interests of older children. Nikki Unsworth will guide the campers in developing strength, flexibility, and body awareness through dynamic yoga sequences, mindful activities, and empowering discussions. The campers will engage in creative expression, self-reflection, and personal growth as they deepen their understanding of yoga and mindfulness.
'At Yoga Bunch, we are thrilled to bring the Kids Yoga Summer Camp to Vilamoura,' said Nikki Unsworth, founder of Yoga Bunch and lead instructor at the camp. 'Our goal is to provide a fun and supportive environment where children can experience the transformative power of yoga and mindfulness. We want to inspire them to embrace their unique potential, cultivate self-care, and build resilience through these ancient practices.'

All classes start at 10am and end at 3pm.
Advance booking is essential
Contact +351 969 248 982 or nikki@yogabunch.co.uk

Here is a sneak peek at what you can expect.
- Yoga class (with daily themes)
- Outdoor activities -
- Yoga obstacle course
- Arts and Crafts: such as mandalas or meditation jars
- Personal journal + journaling time
- Healthy kid-friendly snacks each day
- Mindfulness time
- Relaxation corner
- Nature Walks
- Meditation
- Partner yoga
- Yoga sound journey
- Essential oil spray workshop
- Sports
- Pottery
- No bake cooking
- Science experiments
- Cinema and popcorn at the studio
- Scavenger hunts
- Team building
- Stories
- Creative writing
- Survival activities
- Ice smashing
- Water play
- Gardening
- Create your own zen garden
Bring your own lunch or purchase one our healthy snack boxes!
Parents and guardians interested in enrolling their children in the Kids Yoga Summer Camp can find more information by contacting Yoga Bunch at +351 969 248 982 or by emailing Nikki Unsworth directly at nikki@yogabunch.co.uk. Booking details will be provided upon inquiry.
About Yoga Bunch:
Yoga Bunch is a leading organization dedicated to introducing children to the benefits of yoga and mindfulness. Led by Nikki, an experienced instructor with a deep passion for inspiring young minds, Yoga Bunch creates empowering and engaging experiences that promote holistic well-being and personal growth.