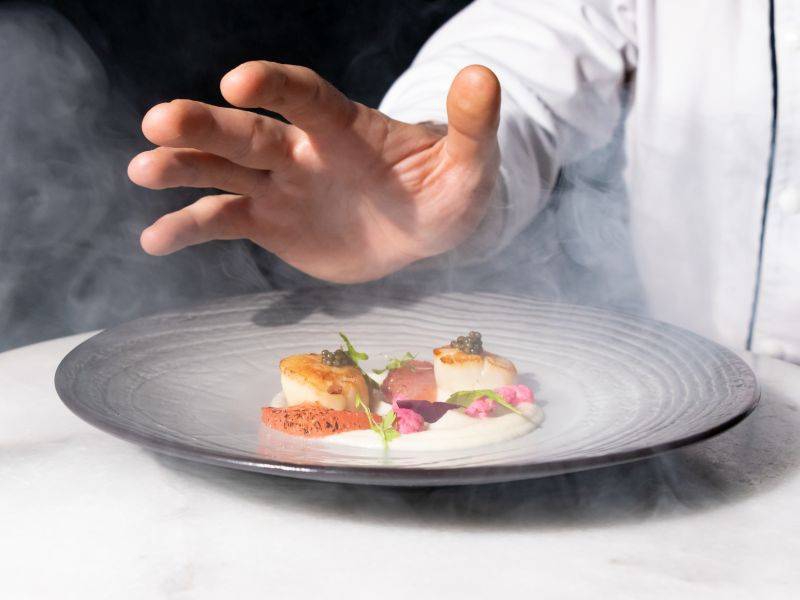 Reach for the Stars Gourmet Events at VILA VITA Parc
Celebrating 30 years of excellence
Thu Jun 2nd 2022 to Tue Aug 2nd 2022
---
Rua Anneliese Pohl

,

Alporchinhos

,

Porches
https://www.myguidealgarve.com/events/reach-for-the-stars-gourmet-vila-vita-parc
---
Vila Vita Parc Resort & Spa
Make Enquiry
BOOK NOW
Event Details
A series of fine dining celebrations at VILA VITA Parc. The award-winning resort will host Michelin star and world-famous chefs in a series of gourmet events to mark its 30 year anniversary. Original collaborations, inspired flavours and the joy of creativity to be savoured during the Reach for the Stars events.

Known for its fabulous gastronomic offerings - the resort is home to 11 restaurants, including 2 Michelin **Ocean Restaurant - VILA VITA Parc also knows how to celebrate in style. The Reach for the Stars series of gourmet events is an ode to the joy of collaborative creativity, the richness of flavour in prime produce, and the skill and art of fine dining.

Part of the special celebrations that will run throughout 2022, to mark 30 years of VILA VITA Parc, the Reach for Stars events will take place over 4 dates.

For more details on each event, click the BOOK NOW button above.
Reach for the Stars, Asia Edition - multiple dates
Four different international chefs who specialize in Asian cuisine, are taking over the kitchen at VILA VITA Parc's stylish
Mizu Teppanyaki
restaurant on four different dates, starting on 2nd June.
Thu, 2 Jun 2022
Fri, 23 Sep 2022
Sat, 15 Oct 2022
Reach for the Stars, Spain Edition - multiple dates
Chef Hans Neuner will team up with several Michelin star chefs from Spain, in a multi-hand dinner event at
Ocean Restaurant
, starting on 4th June 2022
Reach for the Stars, Portugal Edition - 19th June 2022
All six chefs holding two Michelin stars each, in Portugal, will join chef Hans Neuner for a very special evening at the resort's Atlântico Restaurant.
Featuring Chefs**: Hans Neuner (Ocean), Dieter Koschina (Vila Joya), José Avillez (Belcanto), Henrique Sá Pessoa (Alma), Rui Paula (Casa de Chá de Boa Nova), Ricardo Costa (The Yeatman) and Benoît Sinthon (Il Gallo d´Oro).
Reach for the Stars, World Edition - 2nd August 2022
Discerning gourmands will delight in this unique concept where 10 renowned chefs around the world, all with 3 Michelin Stars, alongside top wine producers will descend on the Clubhouse at VILA VITA Parc for a memorable evening of sumptuous cuisine, an eclectic ambiance and world-class wines.
Guest Chefs***
: Gert De Mangeleer (Hertog Jan, Belgium), Juan Amador (Amador, Austria), Paolo Casagrande (Lasarte, Spain), Jan Hartwig (Atelier, Germany), Jacob Jan Boerma (De Leest, Holland), Christian Bau (Victor's Fine Dining, Germany), Julien Royer (Odette, Singapore), Klaus Erfort (Gästehaus Klaus Erfort, Germany), Sven Elverfeld (Aqua, Germany).
Advance booking is essential for each event.
Menu details and pricing will be available soon.
For more information click the BOOK NOW button above.