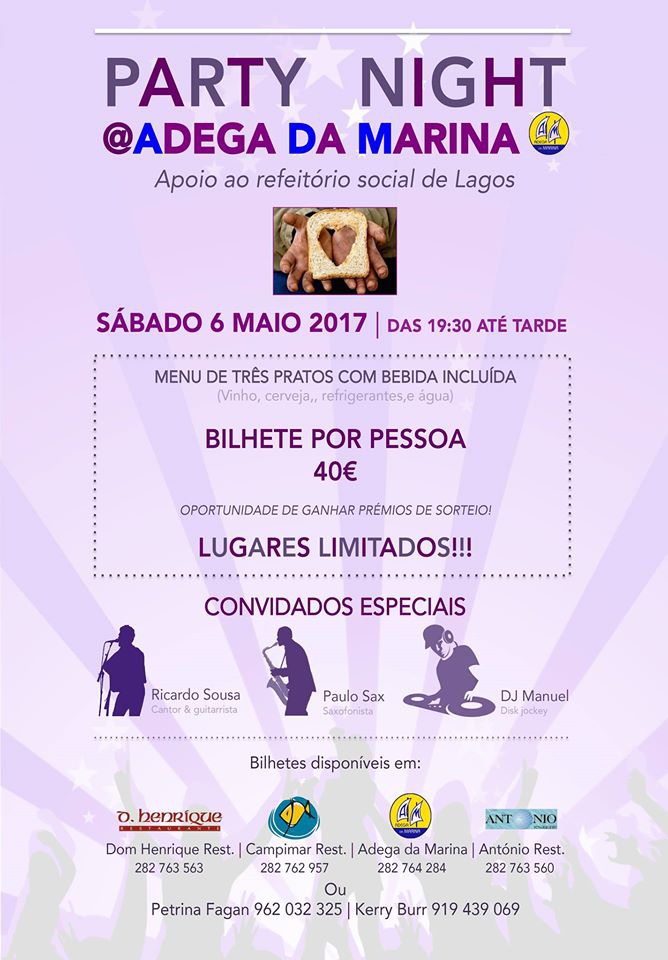 Event Details
It's Party Night on 6th May at Adega da Marina in Lagos, in aid of Lagos Soup Kitchen.

Adega da Marina will be hosting a charity dinner party with the majority of funds raised going to support the valuable work of the soup kitchen.

There will be music too ....
Ricardo Sousa (singer and guitar player)
Paulo Sax (Sax Player)
Dj Manuel (Disk Jockey)
For tickets call (+351) 962 032 325 / 919 439 069.