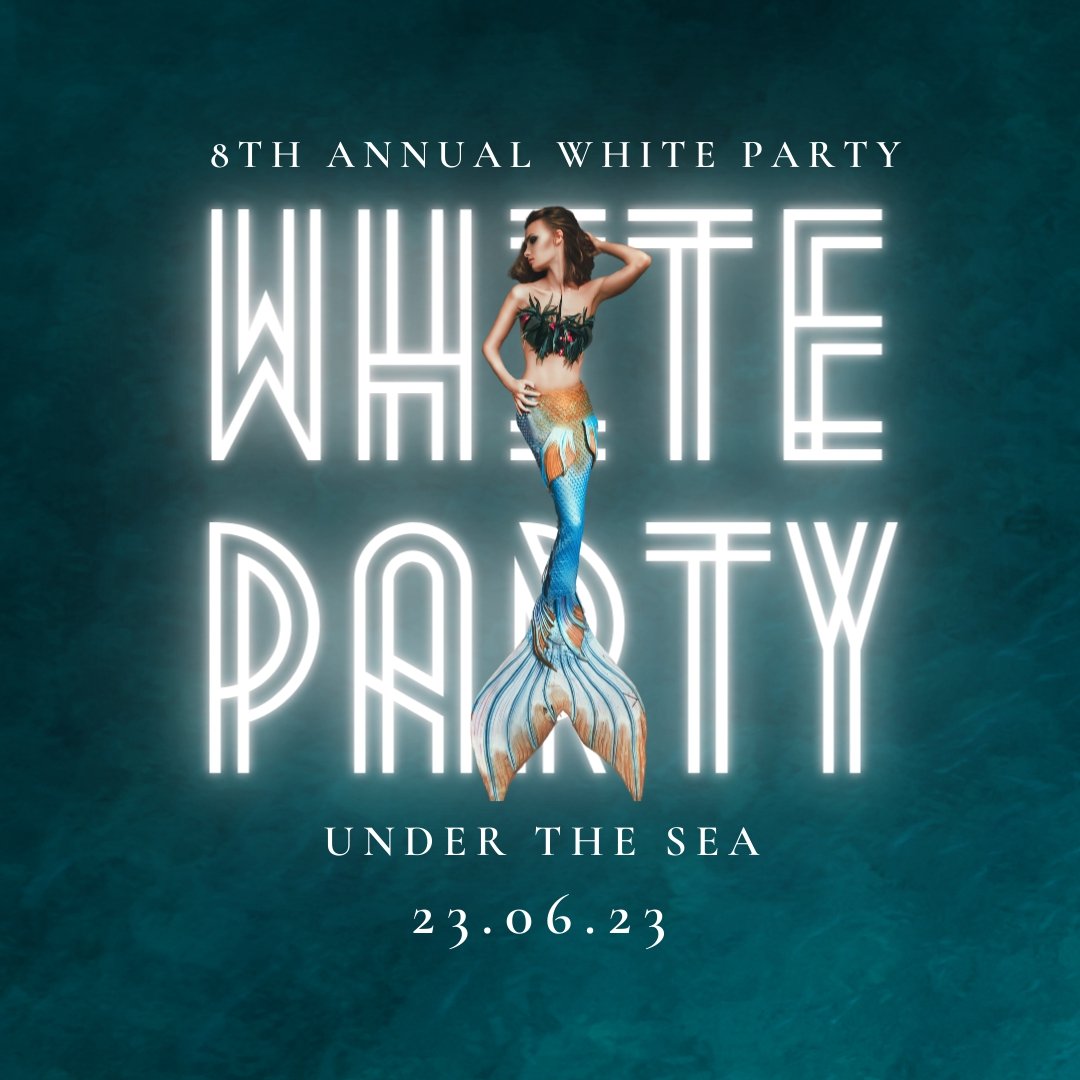 Event Details
Celebrate life at one of the best parties of the year! Parrilla Natural White Party is all about stylish fun, great food, and a super party atmosphere at one of the most gorgeous restaurants around.

Friday 23rd June is the date for this year's party at Parrilla Natural Restaurant, where you can expect quality food, live music and entertainment, and plenty of fun to kick start your summer.

This year's theme is 'Under the Sea', adding some magical mermaid vibes and ocean shimmer to the festivities.
There is a super menu with meat, fish and vegan options - see the full menu below.

Parrilla Natural 8th Annual White Party
Dinner & Party: €120 pp
Party only: €40 pp
Dress code: WHITE with mermaid vibes!

Advance booking is essential
contact info@naturalgroup.com.pt
or call +351 289 350 040