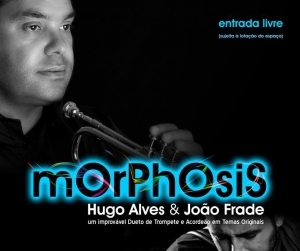 Event Details
Experience an unlikely combination of trumpet and accordion.

This month there's another chance to experience Morphosis- an excellent musical performance by popular artists Hugo Alves and João Frade, who combine the sound of the trumpet with the acordion.

Entrance is FREE.

For more information email orquestrajazzalgarve@gmail.com
This event is part of the 365 Algarve cultural programme.