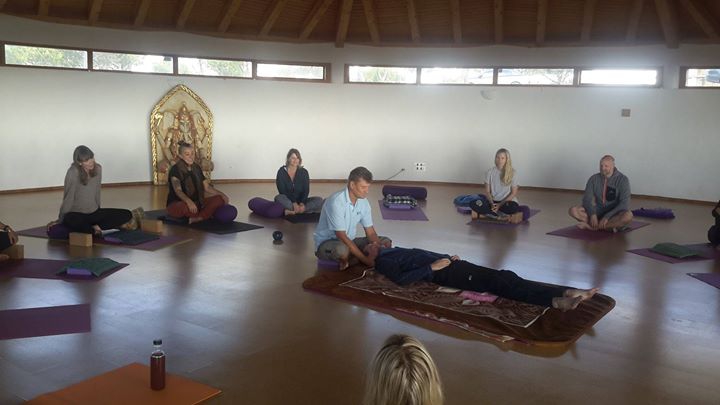 Japanese Art of Touch by Gen at Macdonald Monchique
Experience Seiki Soho in this holistic therapy workshop at Macdonald Monchique.
Sat Mar 31st 2018 to Sat Oct 13th 2018 at 11:00 until 13:00
---
Lugar do Montinho

,

Monchique
https://www.myguidealgarve.com/events/japanese-art-of-touch-by-gen
---
Monchique Resort & Spa
MAKE ENQUIRY
Event Details
Experience the Japanese Art of Touch - Seiki Soho - in this holistic therapy workshop at Macdonald Monchique.

Seiki Soho is the name given by Akinobu Kishi to his style of work in the Shiatsu tradition. Kishi developed his approach, bringing into it the shamanic practices of Shinto and the Eastern philosophical view of what we are and what it means to be healthy.

The literal translation of Seiki is: treatment of life energy movement. This therapy is based on the assumption that your body knows exactly what it needs and has a natural tendency to correct its own imbalances.

Gen worked with Kishi from 1999 to his death in 2012. Gen's work is influenced by Kishi and he has also been involved with numerous Japanese and Holistic therapies since 1997.

Seiki Soho Sessions with Gen can be applied to various ailments of a neurological, psycho-somatic, structural or emotional nature, or simply an energetic imbalance. The therapy is based on many different healing disciplines and works to trace and heal old trauma stored in the body, as well as physical misalignments and neurological imbalances.

The cost of the two hour workshop at Macdonald Monchique is 15€ per person. For more information and bookings, follow the ENQUIRY link above.

Dates:
28th April; 26th May; 23rd June; 21st July; 18th August; 15th September; 13th October.

Gen is available for private treatments after the workshop. Please pre-book. A one hour session costs €90.