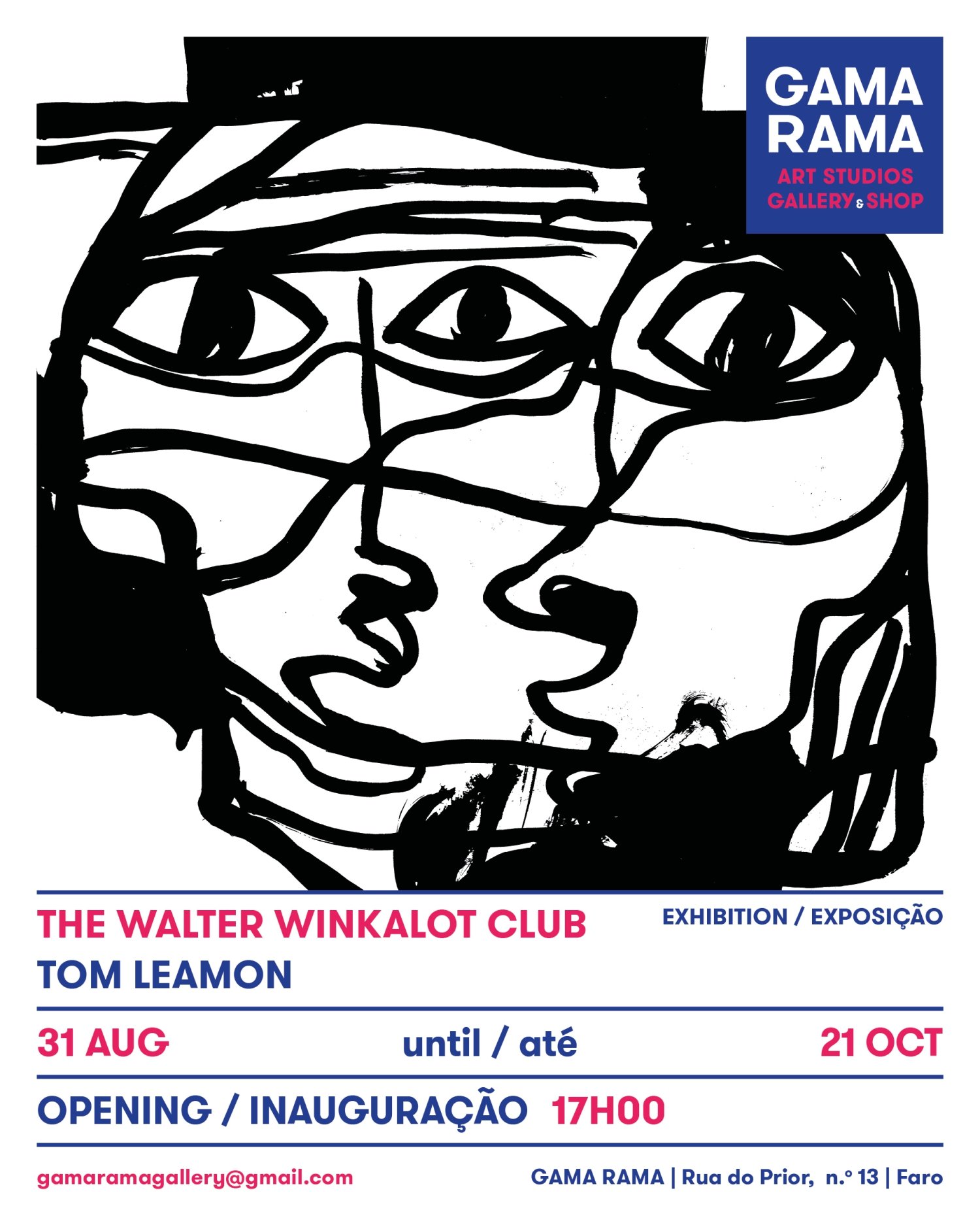 Event Details
The exhibition "The Walter Winkalot Club", by Tom Leamon, opens on the 31st of August at
17h00, and can be seen at Galeria GAMA RAMA (Rua do Prior 13, Faro), until October 21st. Entrance free.

The unveiling of a diverse new collection of works by British artist based in the Algarve, Tom Leamon. Exploring new frontiers in making, the show will focus on the connection between Leamon's onsite and offsite studios and the curated exhibition space. This "ongoing investigation" brings together painting, illustration, sculpture, furniture and craft and aims to be the litmus test for a series of continuous collaborative experiments into the creative process.