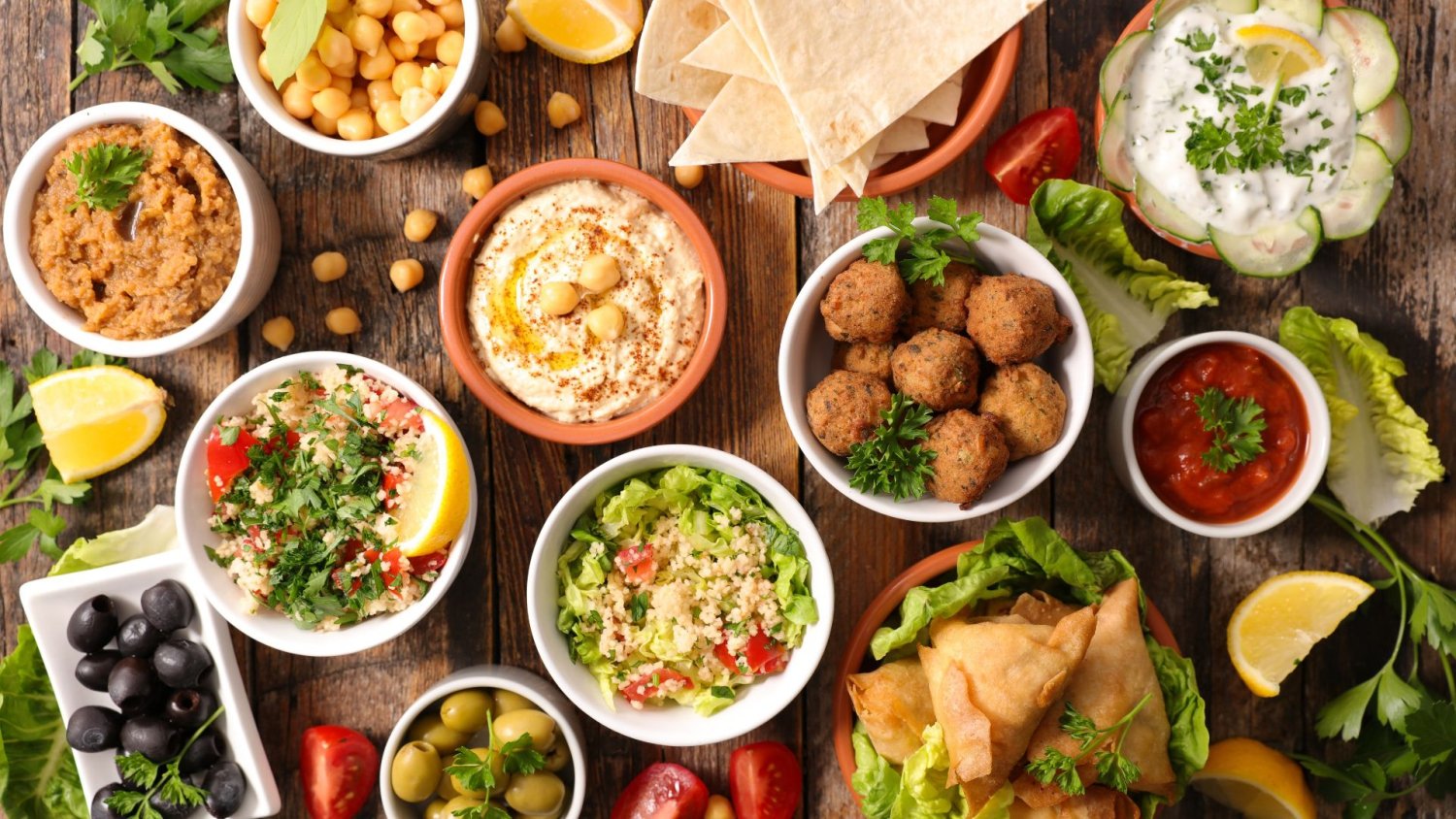 Event Details
Exclusive Falafel and Mediterranean cuisine workshop. Learn to make authentic falafel, discover the best tips for tahini, tzatziki, hummus, and baba ghanoush, and gain insights into the benefits of the Mediterranean diet and lifestyle. Hosted by Figs on the Funcho, a peaceful and pretty Algarve countryside haven.

Discover the secrets behind authentic falafel, inspired by Yotam Ottolenghi & Sami Tamimi's culinary artistry.
Explore complementary dishes like tahini sauce, tzatziki, hummus, and baba ghanoush, all with a twist reminiscent of these culinary maestros.
Gain insights into the health benefits of the Mediterranean lifestyle and the rich history behind each dish – a feast for your body and soul.
End the interactive demonstration with an enjoyable meal followed up with a delicious Mediterranean dessert
Why choose our workshop?
We believe in offering a fun experience, where every participant not only learns but savours and appreciates the rich tapestry of the Mediterranean diet inspired by Middle Eastern chefs such as Ottolenghi and Tahini. Whether you're a culinary enthusiast or just looking to try something new, this workshop promises a blend of fun, flavour, and festivity.
Culinary Masterclass
16th Dec, 10:45h to 14:00
at Figs on the Funcho - see map
price: €45 per person
Go here to book
What's included
Arrival 10h45 - Tea, Coffee and Cake, Welcome Message
Introduction to the Meditteranean Lifestyle
Tuition on how to make the Falafels from scratch (including our secret tips), Freshly made Tahini, Smoky Rosemary Hummus and Epic Baba Ganoush
Enjoy tea, coffe and cake and snacks throughout the workshop.
Lunch - Enjoy the freshly prepared lunch in the company of your fellow participants.
Wine with your meal - Enjoy a hand-selected variety of wines perfectly paired with your meal.
Recipes - Recipes with detailed instructions on how to recreate these dishes.