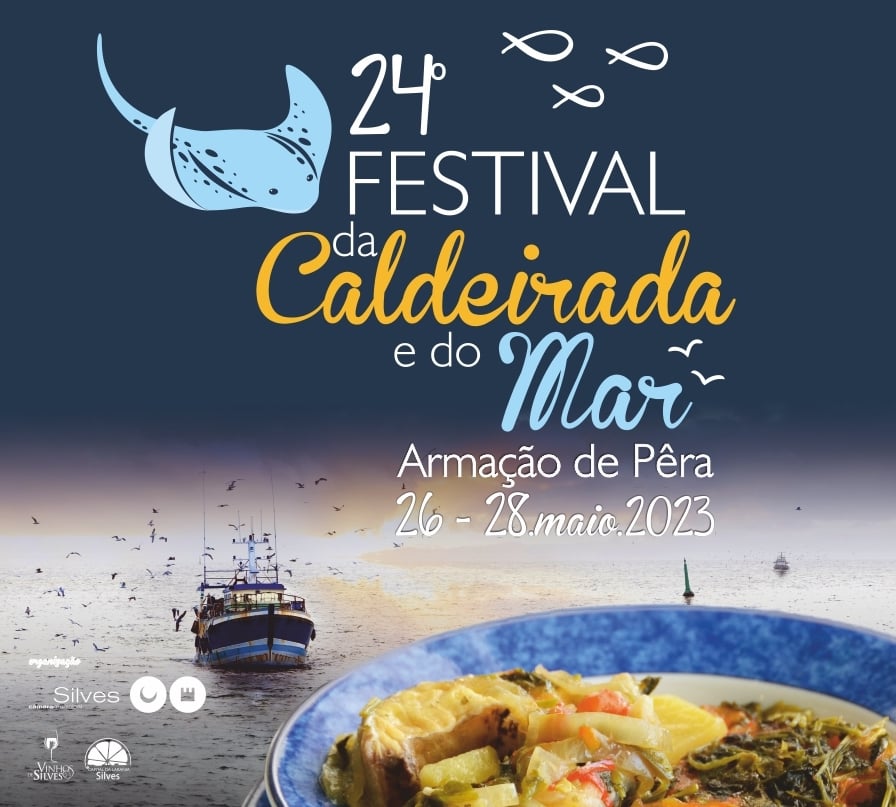 Event Details
The 24th Festival of 'Caldeirada e do Mar' (traditional fish stew and the sea) will once again be taking place in various restaurants situated in Armação de Pêra.

This annual event is supported by the Silves Municipal Council and organised by the Parish of Armação de Pêra and the local Fisherman's Association.

All participating restaurants will guarantee local style fish stew on their menus during the days of the festival, or other typical dishes of the region using seafood from the village.

They will also offer wines produced within the Silves Municipality along with desserts made with local products, including oranges from Silves.

This is a fantastic opportunity to try out the amazing variety of fish and seafood the coastline has to offer. Come along and discover some of the Algarve's secrets for yourselves.